UAMP March Luncheon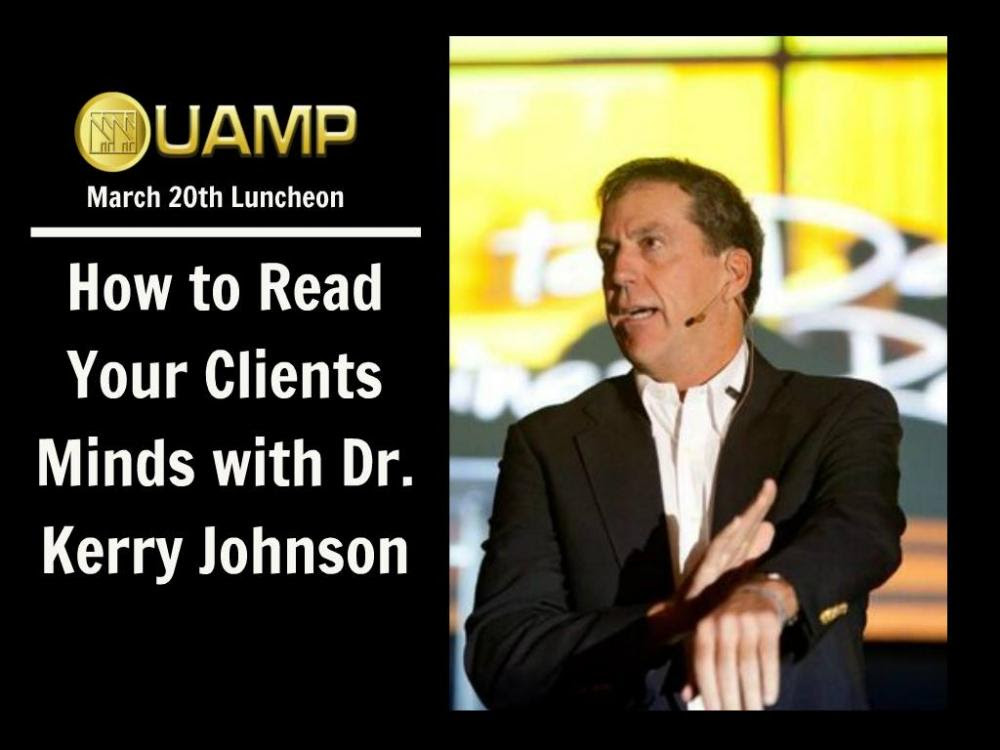 UAMP's March Luncheon will feature Dr. Kerry Johnson delivering his presentation "How to Read Your Clients Minds," Wednesday, March  20 at the Salt Lake Board of Realtors, 230 W Towne Ridge Pkwy, Ste 200 in Sandy, Utah from 11:30 a.m.-1:00 p.m.
Dr. Kerry Johnson will be joining UAMP to share his tips for Peak Performance in your business!  Dr. Johnson is a world-renowned speaker, speaking on average eight times a month. He has been the keynote speaker at nearly every major mortgage and NAMB Regional Conference in the United States. Dr. Johnson is also the author of nine books, two of which have become business best sellers. These include, "Mastering The Game", "Peak Performance: How to increase your business by 80% in 8 weeks," and "Will-Power: The secrets of self-discipline." His newest book is "New Mindset/ New Results."
Dr. Johnson will be sharing his knowledge and experience to help enhance your skills, performance, and motivation.  He will provide information on how to read your client's minds for better results, and how you can increase your business 80% in 8 weeks!
Don't miss out on this event!  Invite your fellow mortgage industry professionals and real estate agents to this lunch, as this will be a game changer for your business and your relationships!