NMP Webinar: How Kurt Reisig, Chairman Of APM, Achieves The Highest Technology Adoption Rates In The Industry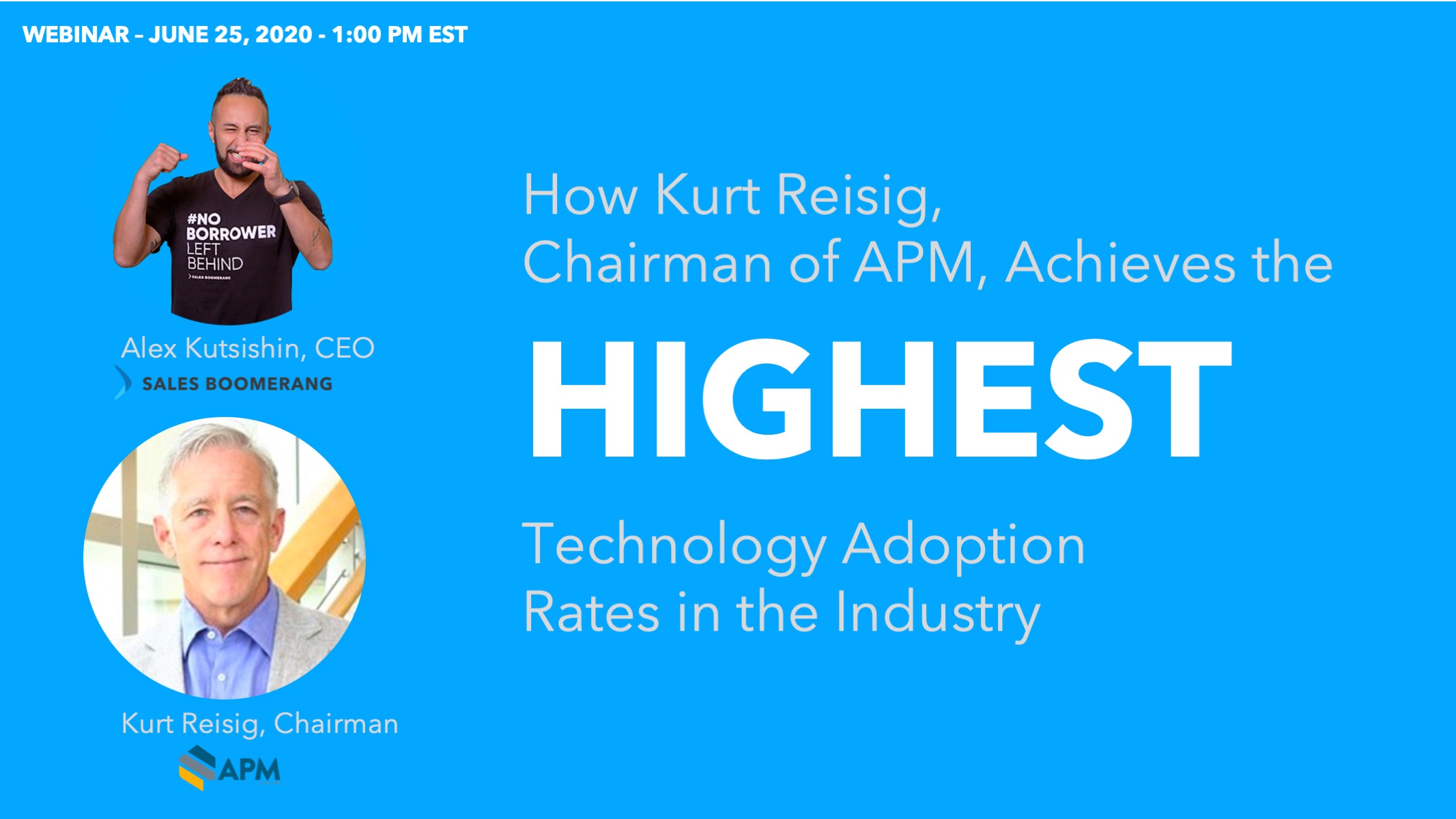 American Pacific Mortgage has one of the best tech stacks in the industry. They invest in technology, and are hyper-focused on making sure they are meeting their business objectives. One of those most basic objectives is that their loan officers actually adopt and utilize the technologies that have been made available to them. This webinar will focus on how APM builds the case for any new technology or service, disseminates it throughout the organization, and measures the impact it has on their business.
Join us to learn:
►How to invest in technologies that produce the biggest return
►Playbook on technology adoption in the mortgage industry
►How technology impacts your bottom line
►Why technology utilization and adoption can be just as important as ROI
 
T-shirts will be given out to the best questions during the webinar!
About The Presenters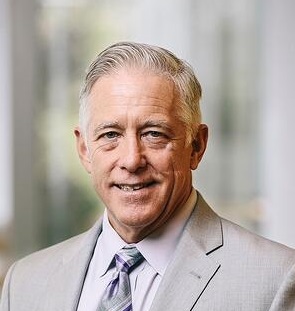 Kurt Reisig
Chairman, American Pacific Mortgage
As chairman of American Pacific Mortgage, Kurt has led the company since inception and through its steady disciplined growth over the last 18 years. His focus and vision have created a strong culture of service and a fierce commitment to sustainability. Kurt believes in the concept that production and producers are the fuel that drives American Pacific Mortgage and that his role in the organization is to serve producers, serve the clients and deliver high quality performing loans to the market. He is committed to doing so in an open and transparent environment, always offering stakeholders clarity and honesty in his dealings.
Prior to launching American Pacific Mortgage, Kurt ran his own retail branch, Big Valley Mortgage, which is the largest, most successful branch in the company to this day. With the help of a top-notch management team in both organizations, Kurt maintains an open-door policy that keeps him connected to the originators' and clients' needs, while also staying in tune to the dynamic demands of the mortgage marketplace.
Having acquired a degree in economics in 1980 and spending six years in a corporate role at Shell Oil Company, Kurt started his career in lending in 1986 with Cal Fed Bank. Shortly thereafter, he joined a mid-sized mortgage banker as a Loan Officer in the burgeoning markets of Sacramento, CA. It was in one of its suburbs, Roseville, that he launched his retail branch Big Valley Mortgage in 1990. American Pacific Mortgage followed in 1996. Kurt's path from producer to principal has uniquely prepared him for leadership in the mortgage industry.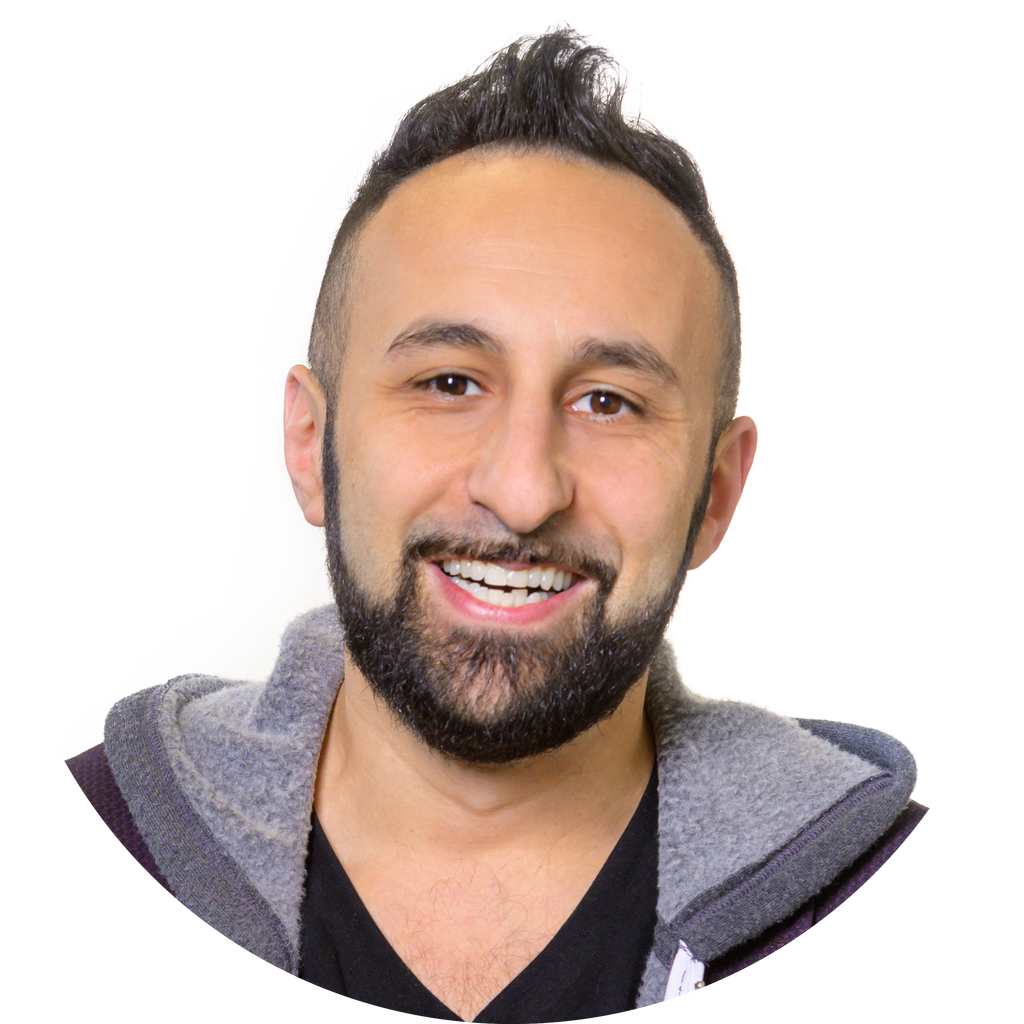 Alex Kutsishin
Co-Founder and Chief ROI Booster, Sales Boomerang
Alex is an innovator and entrepreneur. His expertise is in people, marketing, digital communication and technology.
In 2011 Alex launched the nation's first code-free, mobile development software, which he exited at the end of 2014. After the buyout he consulted for one of the top business intelligence companies which sold two years ago for over $100M. He then consulted for one mortgage industry's best marketing companies which is where he got the idea for his new venture—Sales Boomerang, the first fully automated borrower intelligence software that tells lenders when a prospect or past customer is ready for a loan. In less than three years, they have discovered over $20B in missed loan volume for more than 80 of the top lenders in the industry. In the same time period Sales Boomerang has made sure their customers don't make the same mistakes and miss the opportunity to help their borrowers and to date Sales Boomerang customers have originated nearly $10B in deals from their own database.
Alex has also been named to the "40 Under 40" list by NMP magazine and Sales Boomerang has won top tech firm in 2019 by Banking CIO Magazine.