NMP Webinar: Worried About Amazon Mortgages? Here's How to Survive and Thrive in the Age of AI and Mortgage Platform Disruption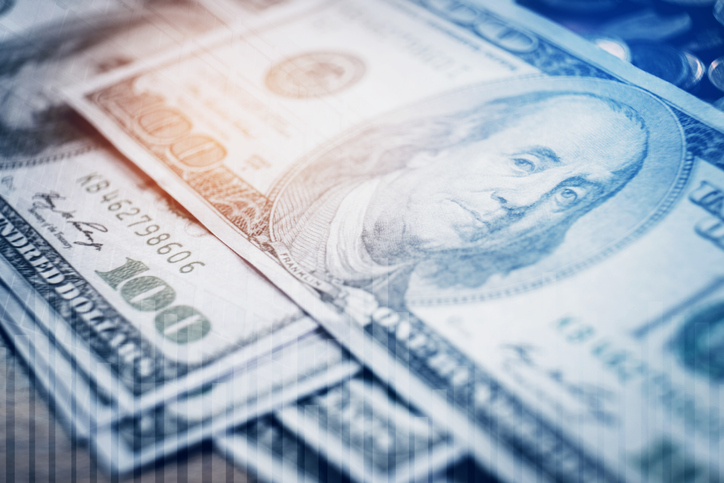 The NMP Webinar: Worried About Amazon Mortgages? Here's How to Survive and Thrive in the Age of AI and Mortgage Platform Disruption will be held Thursday, May 30 at 2:00 p.m. Eastern.
Click here
to register for this free Webinar.
If Amazon's AI can show you exactly what you want, take your order in the morning and get it to you that afternoon, it's a smart bet that Jeff Bezos is already planning to do mortgages better, faster and cheaper. So, how do you compete with "Big Tech" mortgage platforms like Rocket Mortgage, Zillow and perhaps Amazon?
In this new sales and marketing Webinar, Ken Bartz, Monster Lead Group's Chief Vision Officer, will explain how today's forward-thinking lenders are already preparing by changing their sales approach and becoming the consumer's trusted resource. You'll learn how asking the right questions makes you an instant expert they come back to over and over. And, you'll discover exactly where you should invest your time, resources and money to build value and increase retention over the long term.
It's also a smart bet that those who ignore the facts are destined to become the "travel agencies" of the next decade… irrelevant and gone. Don't wait any longer. Watch this webinar and start changing your business today.
What you'll get that you can use today:
►Your new tech stack: The must-haves for today's sales and marketing arsenal
►Owning your consumer: Simple ways to deliver more value to your borrower on your very next call
►Investing in training: Critical skills to equip your LOs so they can win in any situation
►Diversification & specialization: Niches you should be exploiting right now, and where you're already losing business
About Your Presenter
Ken Bartz, Chief Visionary Officer, Monster Lead Group
Ken Bartz has helped hundreds of mortgage professionals find consistent growth and success. As founder and chief visionary officer of Monster Lead Group, Ken empowers mortgage companies with valuable, data-based marketing strategies. With the help of Monster Lead Group's proven marketing tactics, Ken's clients have closed thousands of loans they otherwise would have missed.
After 25 years of industry experience and experiencing the challenges of mortgage sales firsthand, Ken was inspired to developed a hugely successful loan operating system in 2005.
From 2009 to 2013, Ken worked hand-in-hand with loan officers to help them succeed during one of the industry's toughest times. Shortly after this difficult period he also successfully launched two other companies, Qortel and Sales Boomerang, both of which help clients boost loan volumes through marketing technology.
In 2013, Ken combined decades' worth of experience to create Monster Lead Group. Using proven psychological and industry data, Monster Lead Group helps clients identify and close leads through a custom CRM, call tracking, campaign processing software, sales training, and more. The company produced more than $7 billion in loan volume for clients in 2017.