Fannie Mae Ended 2014 on a Sour Note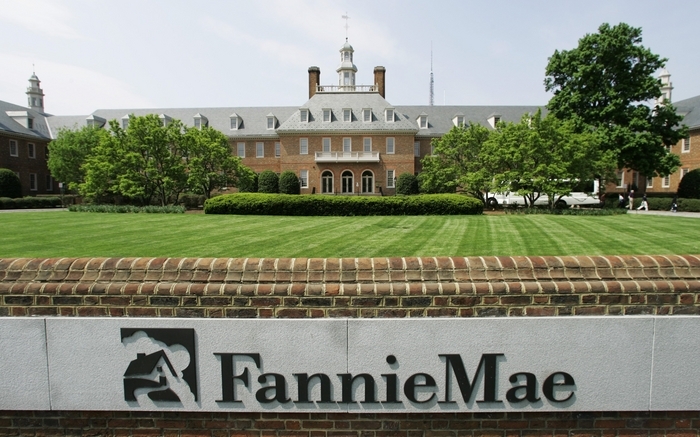 Fannie Mae hit more than a few financial potholes during 2014, closing the year with significantly lower net income and comprehensive income and a stated concern that things may not get better during 2015.
The government-sponsored enterprise reported annual net income of $14.2 billion and annual comprehensive income of $14.7 billion in 2014, far below 2013's levels of $84 billion in net income and $84.8 billion in comprehensive income.
The fourth quarter of 2014 was especially acute: Fannie Mae's net income of $1.3 billion and comprehensive income of $1.3 billion for this period, a steep drop from the net income of $3.9 billion and comprehensive income of $4.0 billion for the third quarter. Fourth quarter net revenues were $5.5 billion, down from $6 billion for the third quarter, while fee and other income was $323 million for the fourth quarter, compared with $826 million for the third quarter. Net fair value losses were $2.5 billion in the fourth quarter, up substantially from $207 million in the third quarter.
Fannie Mae explained that its fourth quarter results were "driven by net interest income, partially offset by fair value losses on risk management derivatives due to declines in longer-term interest rates in the quarter." Nonetheless, Fannie Mae reported a positive net worth of $3.7 billion as of Dec. 31, 2014, which resulted in a dividend obligation to the U.S. Department of the Treasury of $1.9 billion that will be paid next month.
In announcing its 2014 results, Fannie Mae offered a blunt prediction that this year will see continued disappointments.
"[Fannie Mae] expects its earnings in future years will be substantially lower than its earnings for 2014, due primarily to the company's expectation of substantially lower income from resolution agreements, continued declines in net interest income from its retained mortgage portfolio assets, and lower credit related income," said Fannie Mae in a press statement. "In addition, certain factors, such as changes in interest rates or home prices, could result in significant volatility in the company's financial results from quarter to quarter or year to year. Fannie Mae's future financial results also will be affected by a number of other factors, including: the company's guaranty fee rates; the volume of single-family mortgage originations in the future; the size, composition, and quality of its retained mortgage portfolio and guaranty book of business; and economic and housing market conditions."