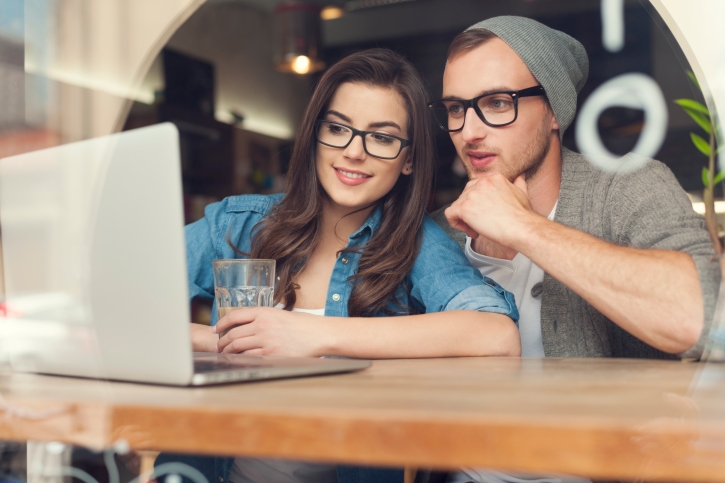 The Millennial generation is defined by technology, has a strong desire to get ahead quickly, grew up with highly involved "helicopter" parents and surprising to some; actually craves mentors. A 2011 PwC survey revealed that when asked which benefits Millennials would most value from an employer, respondents named training, mentoring and flexible working opportunities over financial benefits.
In fact, according to a November 2014 Virtuali survey, Millennials think mentoring is the most effective and desired type of career development training. However, Millennials are not satisfied with existing corporate training and mentoring programs. To bridge this gap companies need to be more creative when structuring training and mentoring programs. Successful mentoring programs may be the defining factor that determines whether Millennials succeed or fail within your organization.
These four expert tips can help companies understand the wants and needs of Millennials, and create more effective mentoring programs.
1. Allow for customization: Millennials see themselves as individuals
Millennials were largely raised by Baby Boomers. This, of course, has had an effect on who they are and how they developed. Many Boomers raised their children to believe they were special and gave them opportunities to have unique experiences and points of view. Millennial individuality started early. Millennials didn't grow up with teddy bears given to them by their grandparents. No, they created their bears at places like Build-A-Bear. They seldom purchased an entire CD, instead they created playlists on iTunes and Amazon.
The adult Millennial looks for individual customization in the workplace as well. Knowing this, your company needs to make your training and mentoring program as customizable as possible to appeal to Millennials. Companies can begin with personality assessments to better understand Millennials' traits and then match them with mentors and various training and e-learning activities and programs so that they can create their own learning path. Millennials like to be involved with their learning so allowing them to select from a menu of options helps them to be involved in their career path.
The best way to reach Millennials is with a blended approach. Your mentoring program should include on-demand content, traditional content and team building as well as individual mentoring opportunities with specialists. The goal is to provide experience-based learning and mentoring. When Millennials don't understand the career path or feel employers don't appreciate their individuality, they will take their talent and potential elsewhere; this is why it is important to set the expectations and involve them in the training and mentoring process. 
2. Provide recognition: Millennials are accustomed to recognition
Baby Boomers instilled Millennials with a strong sense of self-esteem by telling them how special they were. Many Millennials were carefully coached in organized sports and other activities. Video and computer games rewarded them with badges, points, leveling up and immediate recognized achievement. This does not however; mean that Millennials expect undeserved recognition. Millennials appreciate simple thank you notes and awards for great work, but they also grew up in an era where everyone received a trophy for everything … even if they took last place. In other words, Millennials have recognition insecurities and sometimes wonder if the recognition received is as artificial as their boxes full of trophies they received as children.
Because of this generalized recognition, Millennials have been trained to look for outside reasons to validate recognition they receive. In sports, this validation is easy: Did you win or did you lose? In business it becomes a little more challenging: did what you were recognized for make a difference or not? When recognizing a Millennial, the giver of recognition needs to validate, through actions, that whatever they did to get recognition is making a difference in the organization or team.
Millennials want to be challenged and when a mentor challenges them, lets them figure out a solution, recognizes them for finding that solution, and then implements the solution, they know they are valued because they see that they've made a difference in the company. If they cannot find outside validation, then the recognition they receive is just like those boxes of trophies that they know they didn't deserve … not inspiring. To them, rewards are natural outcomes of good work, and smart employers establish recognition programs that incorporate appropriate and deserved recognition. Millennials generally like and look up to their managers and see them as mentors, not adversaries. They want to be guided, coached and trained and they want to improve. As a result, training and development programs are high priorities for Millennials in the workplace—according to a PwC study, Millennials say they want training and development more than cash bonuses. A company can benefit by providing regular feedback and recognition to Millennials. Yes, this takes both thought and effort, but the payoff of employees who are engaged and feel good about their work are worth the investment.
3. Utilize technology: Millennial learning is tech-driven
Millennials expect the technologies that empower their personal lives to also drive communication and innovation in the workplace. Fifty-nine percent of the PwC survey said that an employer's technology was important to them when considering a job, but they habitually use workplace technology alongside their own. Over half of those questioned routinely make use of their own technology at work, and 78 percent said that access to the technology they like to use makes them more effective at work.
Millennials grew up with screens all around them—personal computers, cellphones, laptops and video games. They are completely comfortable sharing personal and professional information through instant and text messages. They also feel intimately connected with people through social media but may lack in personal skills. Millennials are eager to learn and pick up new skills, and if their mentors tell them they need to work on their soft skills, they will. It may feel strange to provide training to young professionals on how to make a phone call, but if that skill is important to your business, it is something you'll need to do. A strong emphasis on technology and social media will help make your company attractive to high-potential and high-performing Millennials. Be sure to offer an easy-to-use e-learning system that is optimized for mobile devices.
Managers and executives may not be able to dedicate as much time as they'd like to mentorships, and not all Millennials want regular check-in meetings. Giving and receiving mentoring tips doesn't have to take a lot of time. Using technology can help to develop an effective mentoring program. Creating a simple three-minute lessons in an e-learning system like Morf Media Inc. is a great way to lend mentoring advice. Podcasts or recorded videos that can be housed in one central system is another easy way to give on-demand mentoring tips. Rather than a one-off or a lunch and learn, record it and use it in a learning management system. If you are wanting to measure what they have learned you can add a few questions to your three-minute lesson or video. Checking for understanding and offering quick and easy lessons is key to an effective mentoring program. Also consider setting up a forum with teams and get key managers and executives to use the forum to answer questions from younger employees. Mentoring is a team event and Millennials want to be involved in the process.
4. DIY mentoring: Millennials want mentorship with some support
Millennials are looking to attach themselves to visionary mentors who focus on creating a long-term vision and development for their employees. Millennials' mentors whose philosophy inspires them with where they are going, but allows them to figure out how to get there on their own will be effective. This doesn't mean they want a mentor who provides a good vision or lesson and then throws them to the wayside. Rather, they want a mentor who they can approach with a problem, who will help them think through the problem, and who will lead them down a path to figure out a solution on their own.
Millennials want a mentor who they can come to about roadblocks or questions and know that the mentor will not fix the roadblocks but offer guidance to help them fix the problem.
If mentors constantly give a strong vision of the future, outline specific goals, and give support without telling how, Millennials will devote themselves to the mentor and attach themselves to the vision and goal.
Many companies require mentorship programs to last for a set amount of time, but not all mentor-to-mentee arrangements are productive for a specific period. Developing an effective mentorship program is important to companies who want to develop Millennials for the future. There is much to be gained with an effective mentorship program. Remember when designing your mentorship program be sure to allow for an individual to customize a portion of their mentorship program, provide for relevant recognition, utilize technology and keep lessons relevant and timely and allow for Millennials to grow on their own with the support of their mentors. 
---
---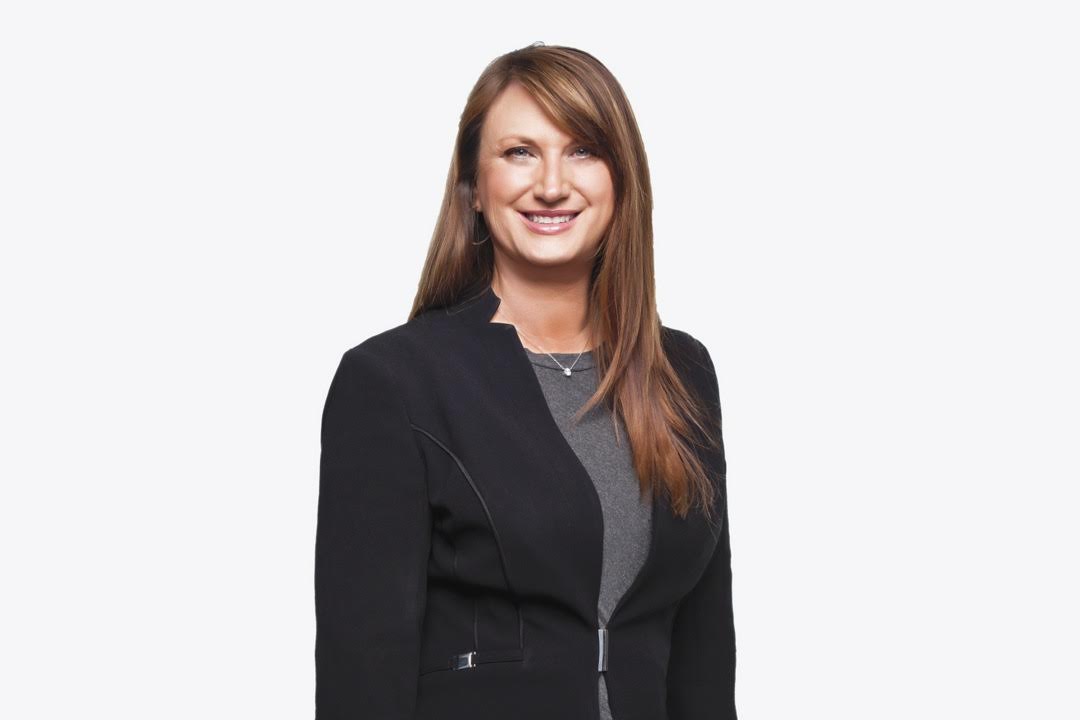 Ginger Bell is the best-selling author of Cracking the Success Code and Success Today, books she co-authored with Brian Tracy and other business specialists. Her experience includes creating and managing training standards, expectations and measurements that build employee competencies. Ginger is currently involved in leading development of a gamification e-learning system with Morf Media Inc., an international gamification software development company. She may be reached by e-mail at [email protected].
---
---
This article originally appeared in the October 2015 print edition of National Mortgage Professional Magazine.