Guardian Mortgage Opens New San Antonio Branch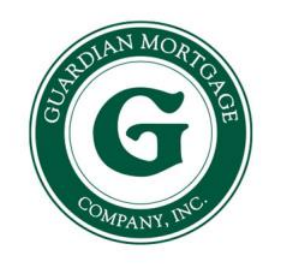 Guardian Mortgage Company has expanded its footprint in the Lone Star State, now adding a San Antonio location to its list of Texas branches. The new San Antonio office already has three permanent employees in place: Branch Manager Carlos Verduzco, and seasoned Loan Officers Margie Santos and Dan Minnich. Santos and Minnich bring with them more than 16 and 25 years of origination experience, respectively.
"We are so excited to launch our newest office location right here in Alamo City," Verduzco said. "We believe our hands-on services, expert team members and customer-driven focus can really be a help to homebuyers in the area."
In addition to the San Antonio location, Guardian Mortgage is preparing to open several additional locations throughout the U.S. in 2016. Proposed locations include: Park Cities, and Austin, Texas; Troy, Mich.; Phoenix, Ariz.; and Denver, Colo. The next to open will be in Troy, with Park Cities close behind.
"After more than 50 years in the business, we've served thousands of homebuyers over the years," said Marcus McCue, executive vice president of business development at Guardian. "We can't wait to serve thousands more as we expand our services across the country."
Currently, Guardian Mortgage has seven offices in operation. Those are located in: Richardson, Plano, El Paso and Arlington, Texas; Grand Blanc, Mich.; Albuquerque and Santa Fe, N.M.; and Scottsdale, Ariz.
Subscribe to the nmp Daily