Foreclosure Levels Continue to Plummet
The U.S. foreclosure inventory in March fell by 23.2 percent from and completed foreclosures declined by 14.9 percent compared with one year earlier, according to new data from CoreLogic. As of March, the national foreclosure inventory included approximately 427,000, or 1.1 percent, of all homes with a mortgage, a 1.4 decline from one year earlier and the lowest level since October 2007.
The number of mortgages in serious delinquency also fell, taking a 19.1 percent year-over-year tumble. The 1.2 million mortgages in serious delinquency is the lowest level since November 2007.
The five states with the highest number of completed foreclosures for the 12 months ending in March—Florida (69,000), Michigan (48,000), Texas (28,000), Georgia (23,000) and California (23,000)—accounted for about 41 percent of all completed foreclosures nationally.
"Delinquencies and foreclosure rates are now at pre-crash levels as the benefits of higher home prices, improving economic fundamentals and years of cautious underwriting are being felt across the country," said Anand Nallathambi, president and CEO of CoreLogic. "Longer term, as loans made since 2009 account for a larger share of outstanding debt, we anticipate that the serious delinquency rate will have further substantive declines."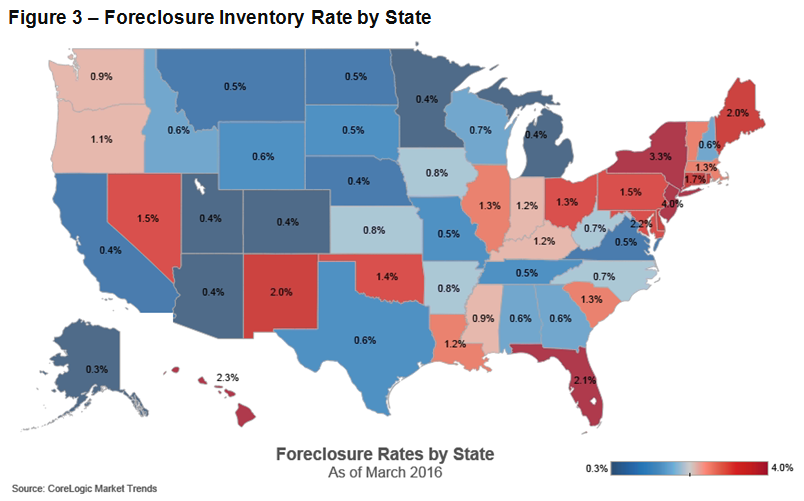 Subscribe to the NMP Daily