New Housing Data Points to Market Contradictions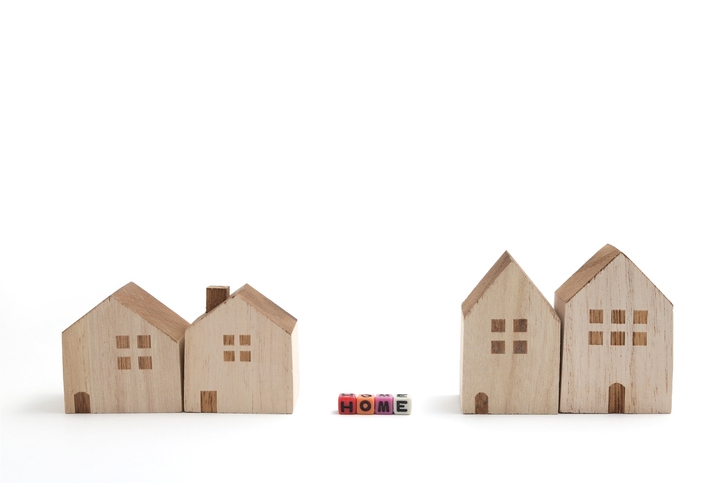 The latest numbers related to housing appear to show a market in a slight state of confusion, with one report citing slumping sales and two reports offering different conclusion on whether home prices are rising or falling.
New data from the U.S. Census Bureau and the U.S. Department of Housing & Urban Development (HUD) showed sales during August of new single-family houses were at a seasonally adjusted annual rate of 609,000, a 7.6 percent decline from the revised July rate of 659,000, but a 20.6 percent spike from the August 2015 estimate of 505,000. The median sales price of new houses sold in August was $284,000, while the average sales price was $353,600. The seasonally adjusted estimate of new houses for sale at the end of August was 235,000, which represents a supply of 4.6 months at the current sales rate.
Separately, data from Black Knight Financial Services (BKFS) insisted that home prices upticked by 0.4 percent from June to July and were up 5.3 percent up from last year, marking the 51st consecutive month of annual national home price appreciation. Black Knight's Home Price Index registered at $266,000, which is a mere 0.8 percent away from a new national peak. Out of the 20 largest states and 40 largest metros analyzed for this study, the only annual declines were found in Missouri (down by one percent) and the St. Louis metro area (a 5.1 percent decline).
However, First American Financial Corporation's Real House Price Index (RPHI) for July reported a 2.1 percent decline from June and a 4.8 percent year-over-year fall. The five states with the highest year-over-year decrease in the RHPI report for July were New Jersey (-9.3 percent), Iowa (-9.1 percent), Arkansas (-8.6 percent), Virginia (-8.5 percent) and Nebraska (-8.5 percent). The metro areas with the greatest year-over-year decrease were Virginia Beach, Va. (-8.6 percent), Washington D.C. (-7.2 percent), Cleveland (-6.8 percent), Oklahoma City (-6.7 percent), and San Francisco (-6.2 percent).
"Real house prices declined on a year-over-year basis in 37 of the 43 metropolitan areas tracked by First American, as rising household incomes and low mortgage rates continue to foster meaningful growth in consumer house-buying power across of the majority of major metropolitan markets in July, which were sufficient to more than offset unadjusted price appreciation," said Mark Fleming, chief economist at First American. "Market price levels cannot be considered in isolation. The real price level must consider how income levels and interest rates influence the amount one can borrow."