Lack of Affordable Homeownership at Seven-Year High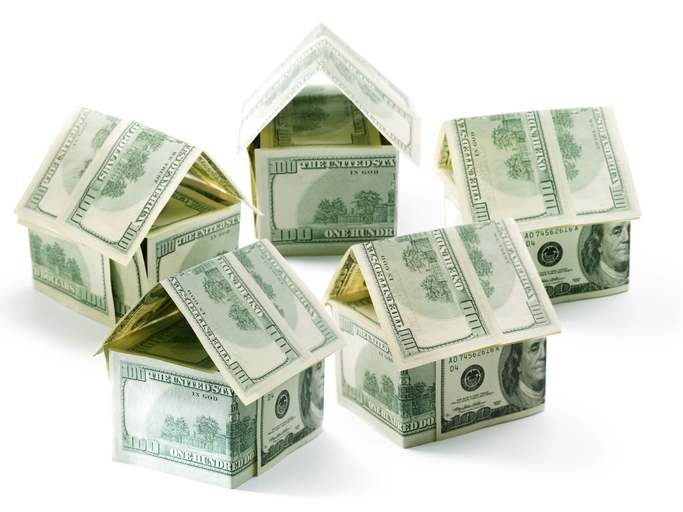 Twenty-four percent of U.S. county housing markets were less affordable than their historic affordability averages during the third quarter, according to the Third Quarter Home Affordability Index report from ATTOM Data Solution. This newly recorded level marks a 22 percent increase from the second quarter and a 19 percent increase from one year ago—and it is also the highest level recorded since the third quarter of 2009.
This study covered 414 counties and found 101 counties (24 percent) had an affordability index below 100, where buying a median-priced home was less affordable than the historic average for that county going back to the first quarter of 2005. Not surprisingly, this covered some of the most expensive housing markets in the nation, including Kings County (Brooklyn) in New York City, Dallas County in Texas and Alameda County in the San Francisco metro area. Affordability worsened in 261 counties (63 percent) compared to a year ago, including California's Los Angeles County (two percent worse), Arizona's Maricopa County (three percent worse), Florida's Miami-Dade County (five percent worse) and Washington's King County, home to the Seattle metro area (two percent worse).
However, affordability improved in 153 counties (37 percent) compared to a year ago, including Kings County (a five percent improvement) plus other still-expensive markets including California's Marin County (a one percent improvement) and Santa Clara County (a three percent improvement), Virginia's Arlington County (a five percent improvement) and Hawaii's Maui County (a one percent improvement).
Still, the situation was complicated by the imbalance between housing and wages. The new study determined that the annual growth in median home prices outpaced annual growth in average weekly wages in 368 of the 414 counties analyzed (89 percent). In the second quarter, by comparison, the share of counties with home price growth outpacing wage growth dropped was 58 percent.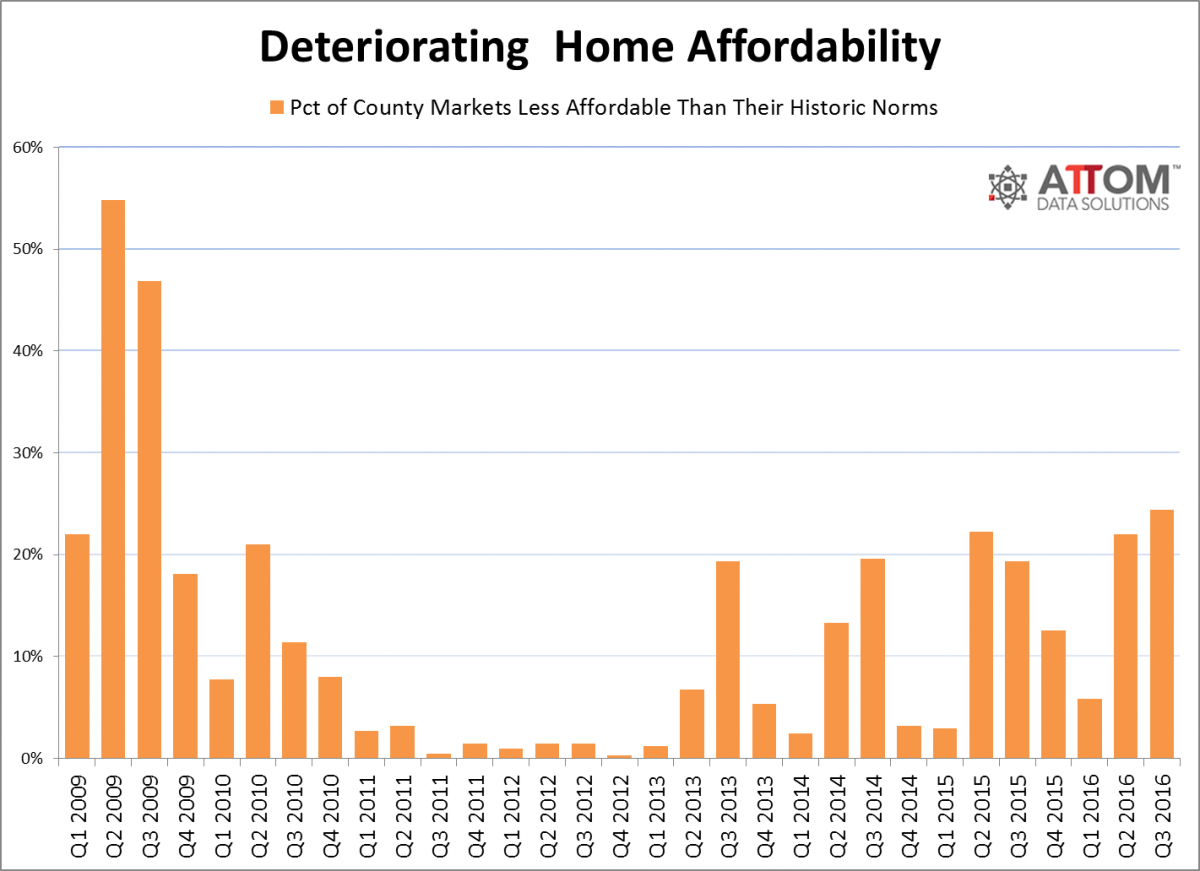 "The improving affordability trend we noted in our second quarter report reversed course in the third quarter as home price appreciation accelerated in the majority of markets and wage growth slowed in the majority of local markets as well as nationwide, where average weekly wages declined in the first quarter of this year following 13 consecutive quarters with year-over-year increases," said Daren Blomquist, senior vice president at ATTOM Data Solutions. "This unhealthy combination resulted in worsening affordability in 63 percent of markets despite mortgage rates that are down 45 basis points from a year ago. Some silver lining in this report is that affordability actually improved in some of the highest-priced markets that have been bastions of bad affordability, mostly the result of annual home price appreciation slowing to low single-digit percentages in those markets. This is an indication that home prices are finally responding to affordability constraints—a modicum of good news for prospective buyers who have been priced out of those high-priced markets."