test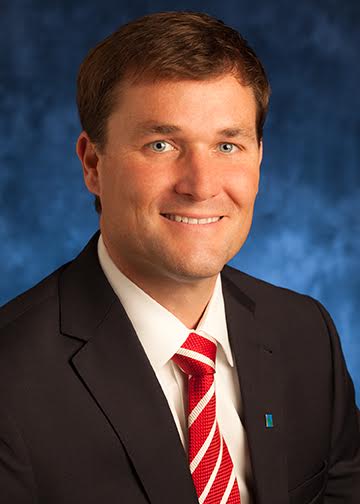 Mark Harmon is the mortgage retail division manager at Birmingham, Ala.-based Renasant Bank and president of the Mortgage Bankers Association of Alabama (MBAA).
 National Mortgage Professional Magazine 
spoke with him regarding his work with his state's mortgage trade group.
How and why did you get involved in the Mortgage Bankers Association of Alabama (MBAA)? Can you share the track within your association that led to the leadership role?
I began my career in the wholesale/correspondent space and initially got involved in our state association as an account executive looking to make business connections. Alabama is fortunate to have one of the strongest state associations in the country, and I was honored to be nominated to participate in our Future Leaders program for the 2010/2011 year. It's a tremendous program that invests in three to four candidates each year and exposes them to the framework of MBAA service and leadership. Very often, we select committee chairs and board dire
ctors from these graduating classes. I began service on the board in 2012 and have progressed up to the president of our association for the 2016/2017 term.
Why doyou feel members of the mortgage profession in your state join MBAA?
I'm very passionate about the value proposition MBAA adds to its members. We commit to engaging our members through value-added networking, thoughtful and relevant education, and forums to discuss topics affecting all aspects of the industry. We regularly have nearly 100 attendees at our monthly education seminars and luncheons, and nearly 400 at our annual convention, and those numbers are growing as the economy improves.
What role does your association play in the federal and state legislative and regulatory environments, and are there any items on the current agenda you would like to highlight?

One goal of my term as president was to "Tell Our Story" to our members, consumers and legislators. We still have to battle a reputational hurdle stemming from the financial crisis and our position on legislative and regulatory 

issues is relevant and needs to be shared. We send delegates to Washington, D.C., to meet with our legislators each year during our National Advocacy Conference and we are creating a state version of this in the 2017 legislative session. I'm really excited to help see this initiative through next year during my tenure and support it as an ongoing initiative of the MBAA.
Subscribe to the nmp Daily