The 40 Most Influential Mortgage Professionals Under 40 for 2016
In our seventh annual "40 Under 40" feature, you will find a list of the top mortgage professionals under the age of 40, as voted on by their peers, who exemplify professionalism and top production in today's housing market. Despite the rough waters of the U.S. economy and the ever-shifting landscape known as the mortgage industry, these 40 professionals have persevered in a time of regulatory uncertainty.
In assembling this list, we at
National Mortgage Professional Magazine
took some criticism when we began this endeavor. Many felt a list of this nature ignored many, and others felt that a list of this type is a "thing of the past," while some even cited age discrimination, but we firmly stood by our decision to assemble this group. Like their industry pioneers before them, these individuals are the ones who carried the torch of professionalism in the year 2016 and beyond.
We'd like to congratulate all of the following individuals named to our "40 Under 40" list for 2016—in no particular order but alphabetical—and thank all the nominees for their participation in our "40 Under 40: The 40 Most Influential Mortgage Professionals Under 40" feature.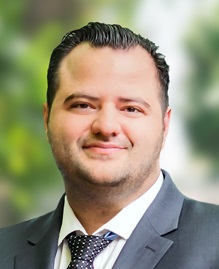 Tony Ameti
Vice President
Neighborhood Loans ♦ Lombard, Ill.
LinkedIn: LinkedIn.com/in/TonyAmeti
Web site: NeighborhoodLoans.com
Tony Ameti serves as Neighborhood Loan's vice president. His industry expertise, coupled with his keen ability to translate market expansion strategies into an aggressive yet feasible fiscal plan, is evident in the immense success Neighborhood Loans has experienced since its inception. Providing true leadership is contingent on continuous evaluation of short and long term strategic financial objectives; it is this very leadership embraced by Tony that has ensured Neighborhood Loans' exponential growth. Tony oversees the company's financial operations, including timely financial planning and analysis, financial reporting, financial forecasting, banking and warehouse lines, funding/sale of mortgage notes, internal audit, tax and treasury.
---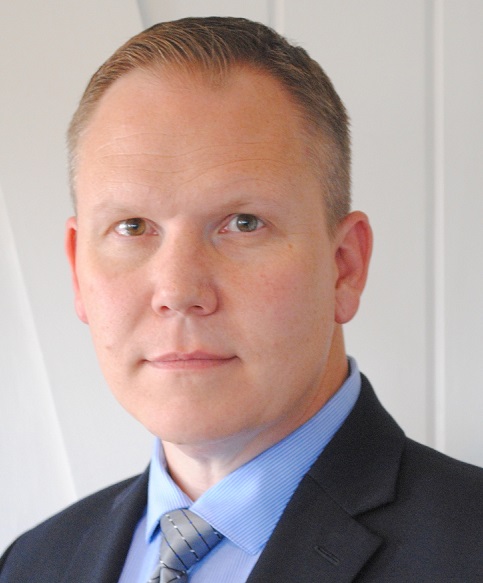 Chris Anderson
Chief Administrative Officer
Mortgage Capital Trading ♦ Santa Rosa, Calif.
Web site: MCT-Trading.com
Chris Anderson is an experienced public and private sector executive with expertise in regulatory compliance, organizational development, project management and technology integrations. Chris joined MCT in 2012 to organize and grow MCT's Outsourced Lock Desk Division. After successfully establishing the Division as the industry standard for outsourced lock desk services, his responsibilities grew to include overseeing all technology integrations and administrative operations. Chris is a member of the MBA's Residential Mortgagee Curriculum Advisory Committee, the CMBA's Technology & Marketing Committee and holds a BA in public policy from the University of California, San Diego.
---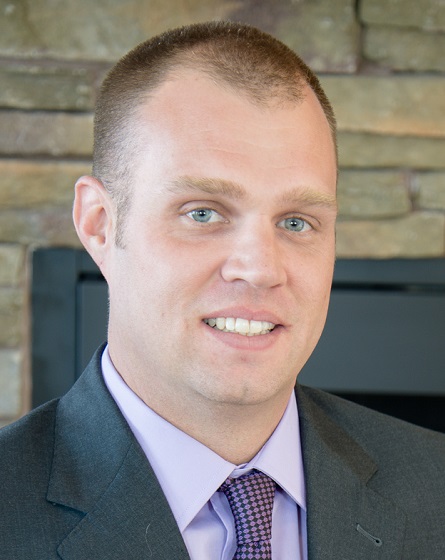 Raymond Bartreau
Founder/SVP of Mortgage Partnerships
Best Rate Referrals ♦ Clearwater, Fla. & Las Vegas
LinkedIn: LinkedIn.com/in/RaymondBartreau
Facebook: Facebook.com/BestRateReferrals
Web site: BestRateReferrals.com
Raymond Bartreau founded Best Rate Referrals (BRR) in 2005 and has grown the company into one of the leading marketing agencies for the mortgage industry. Best Rate Referrals has provided profitable marketing campaigns for thousands of mortgage brokers and banks, large and small, such as live transfers, Internet leads, direct mail and targeted list services. Raymond and BRR have been honored multiple times by Inc. Magazine, including the magazine's 2010 list of the nation's 500 fastest-growing companies. Raymond has also been honored multiple times by National Mortgage Professional Magazine for his contributions, and is the "go to" premier marketing mind in the mortgage industry.
---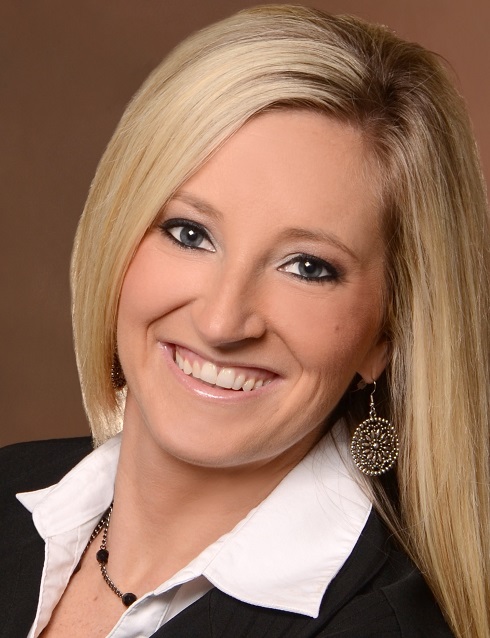 Jenay Bowen
Sales Manager/Senior Loan Officer
Summit Funding ♦ Plano, Texas
LinkedIn: LinkedIn.com/in/Jenay-Bowen-56304b21
Facebook: Facebook.com/Summit-Funding-Jenay-Bowen-252440174946687/timeline/
Web site: TheJBowenTeam.com
Jenay Bowen graduated with a BBA in both finance and real estate and has been in the industry since 2003. Before entering into the mortgage business, she spent several years in the banking industry. Therefore, crossing over from banking to loan origination was an easy task and helped build a solid foundation in permanent lending. Jenay has extensive underwriting experience with all types of mortgages. This experience allows the opportunity to help determine which loan is the most beneficial in meeting individual needs. Her commitment, knowledge, and expertise will help make the loan process as simple and stress-free as possible.
---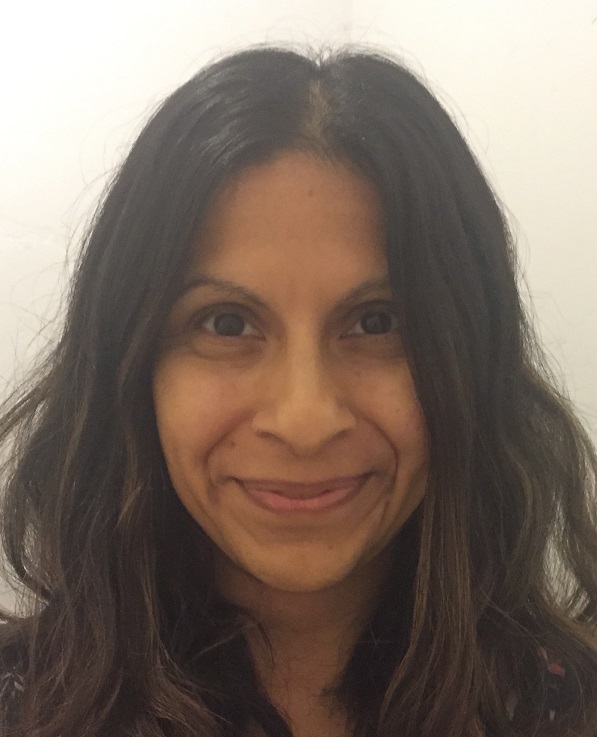 Mona Bowerbank
Senior Software Architect
Quandis Inc. ♦ Rancho Santa Margarita, Calif.
LinkedIn: LinkedIn.com/in/Mona-Bowerbank-02a1001b
Web site: Quandis.com
Mona Bowerbank has been in the industry for more than 16 years. As senior mortgage software architect at default management technology provider Quandis Inc., Mona has developed enterprise-class software solutions with a focus on the servicing side of the mortgage business. Mona has helped automate complex workflows for business functions such as foreclosures, valuations, short sales, default technology and more for servicers, lenders, banks, GSEs, foreclosure attorneys, and third-party providers. She also worked on LenStar's Web-based attorney referral system, which is still widely used today. Previously, Mona worked for London Bridge Group, later acquired by Fair Isaac (FICO).
---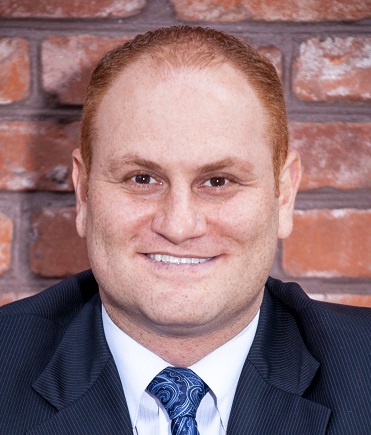 Andy Brikho
President/CEO
BRIK Home Loans ♦ San Diego, Calif.
Facebook: Facebook.com/BRIKHomeLoans/?fref=ts
Web site: BRIKLoans.com
Starting as a loan officer at the age of 19, Andy Brikho has had more years of experience than much of his competition. This wealth of experience and his strong relationships opened the door to make his dream of founding his own mortgage bank, BRIK Home Loans, a reality. As a first generation American, he is proof that hard work, dedication and integrity allow anyone to achieve the "American Dream." BRIK Home Loans strives to provide the best home loan experience for its clients and partners. The continuous referrals and repeat clients are proof that BRIK is the local lender that people trust.
---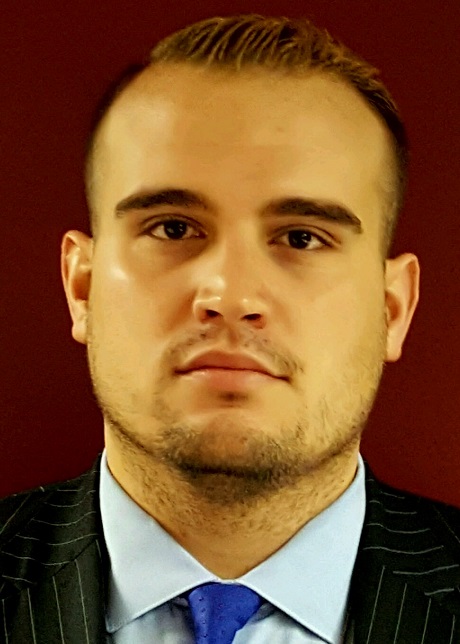 Chris Brower
Mortgage Banker
Jersey Mortgage Company ♦ Parsippany, N.J.
LinkedIn: LinkedIn.com/in/Chris-Brower-8534223a
Facebook: Facebook.com/Chris.Brower.7
Web site: ChrisBrower.JerseyMortgage.com
Chris Brower began his career five years ago during one of the worst recessions we have seen. He credits Jersey Mortgage for grooming him to double his business every year since he started. Chris is a member of the Passaic County Board of Realtors and a member of the Young Professionals Network for New Jersey. These organizations have increased his business tremendously. Chris feels that, by far, the greatest reward of this business is the look on his clients' faces when they reach the closing table.
---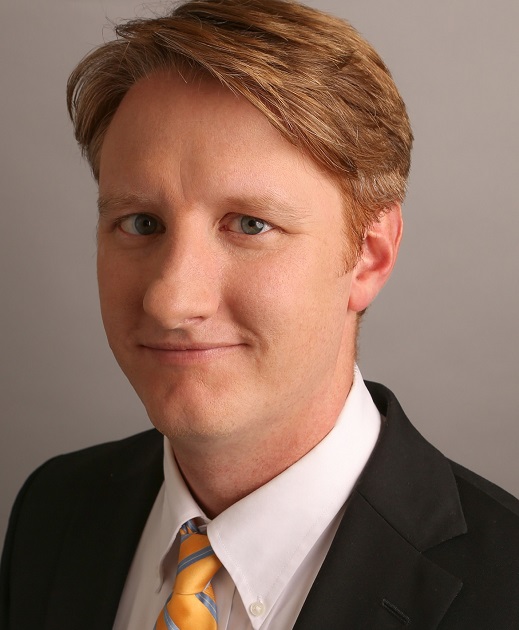 William J. Chudy, CFA
EVP, Portfolio, Pricing & Products
Parkside Lending ♦ Buffalo, N.Y.
LinkedIn: LinkedIn.com/in/William-Chudy-CFA®-1485b45
Web site: ParksideLending.com
William J. Chudy, CFA joined Parkside Lending LLC in February 2013 as an executive vice president. He has more than 15 years of industry experience managing credit, liquidity, interest rate risk, capital markets, pricing, and loan production. Prior to joining Parkside, William was the asset liability manager at M&T Bank in Buffalo, N.Y., with responsibility for managing interest rate risk and the mortgage portfolio. Originally from Buffalo, William graduated from the University of Buffalo. He is a chartered financial analyst (CFA) and member of the CFA Society of Buffalo. He lives in Western New York with his wife and four children.
---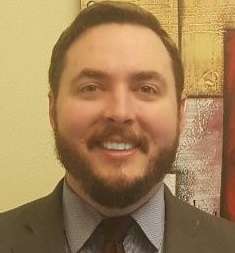 James Cullens
Sales Manager
TagQuest ♦ Seattle, Wash.
LinkedIn: LinkedIn.com/in/James-Cullens-15396625?trk=hp-identity-name
Web site: TagQuest.com
James Cullens joined TagQuest in 2012 as marketing director, leading the industry in direct marketing trends. James is a key player in the mortgage marketing world and is instrumental in the success of TagQuest and their clients, while keeping to the top performing marketing trends of the time. He is passionate to help others grow their business and stay at the head of the mortgage industry. He has more than 15 years of experience in sales, marketing and finance. TagQuest is a full-service marketing firm dedicated to mortgage companies reaching their goals. James lives in Seattle with his wife, Sarah and daughter, Clara.
---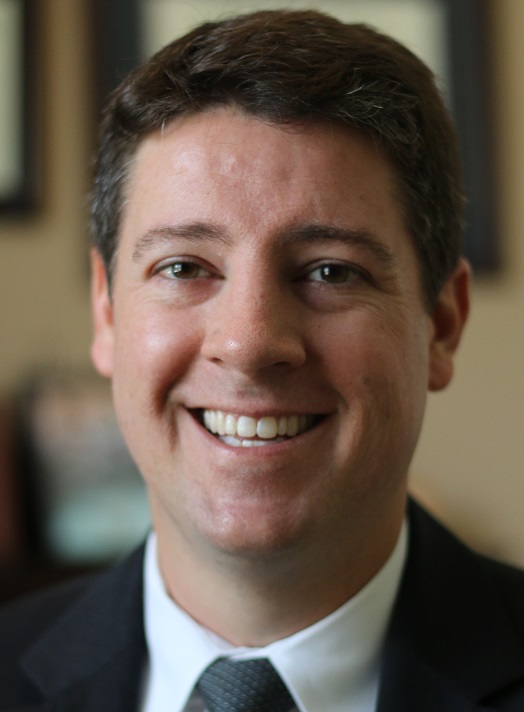 Jason Dickinson
Senior Account Executive
CIC Credit Reports ♦ Palm City, Fla.
LinkedIn: LinkedIn.com/in/Jason-Dickinson-87953413
Web site: CICCredit.com
Jason Dickinson has been an account executive at CIC Credit for close to 12 years in the Florida, Georgia and Carolina markets. Previously, he worked at Equifax for five years. He is proud to be a board member of the Florida Association of Mortgage Professionals Broward Chapter. Also, he is a member, and past board member of the Mortgage Bankers Association of South Florida. Jason graduated from the University of Florida, with a masters in international business and a bachelor's of science degree in business, focusing on marketing. Jason loves spending his free time with his wife and two young daughters.
---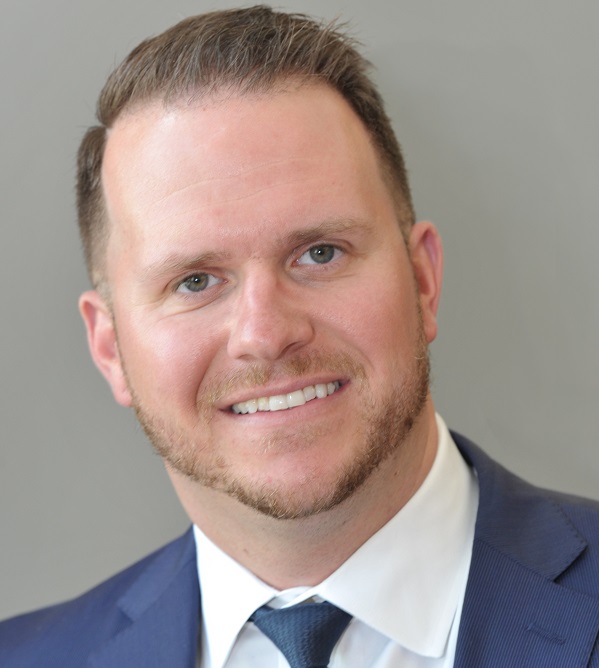 Kevin R. Dolan
Branch Manager
AnnieMac Home Mortgage ♦ Flanders, N.J.
LinkedIn: LinkedIn.com/in/Kevin-R-Dolan-Loans
Facebook: Facebook.com/KevinRDolanNewJerseyMortgageBanker
Web site: Annie-Mac.com
Kevin R. Dolan is a 13-year veteran of the mortgage industry and currently co-manages one of AnnieMac's top branches in the country. Kevin's leadership and high level of performance is backed by experience with a mentality that you must be all in to be at the top. Having been in many seats in his career, Kevin is able to offer a well-rounded and knowledgeable approach to his clients, referral partners and team. Kevin believes in being consistent and providing an experience you can rely on. Personally, Kevin enjoys spending time with family, cooking, fishing, boating and traveling.
---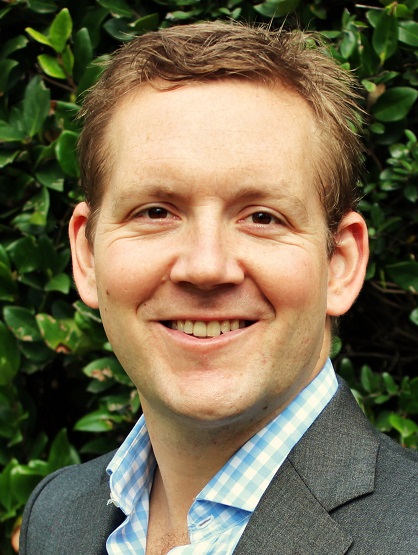 Matt Dorsey
Senior Loan Officer
Starkey Mortgage ♦ Charleston, S.C.
LinkedIn: LinkedIn.com/in/Matt-Dorsey-8889326
Facebook: Facebook.com/Matt.Dorsey.399
Web site: StarkeyMTG.com
Matt Dorsey has a strong commitment to the community he serves. With 13 years of lending experience and an MBA from the Citadel, Matt has helped thousands of clients realize the goal of homeownership and is a top performer at Starkey Mortgage. Additionally, he heads up an annual toy drive benefiting Toys for Tots, was named 2015 Man of the Year for the Charleston Leukemia and Lymphoma Society, volunteers with Cystic Fibrosis Foundation and the South Carolina Aquarium Ocean Alliance and partners with MARSOC Foundation. Matt and his family live, work and serve in Charleston, S.C.
---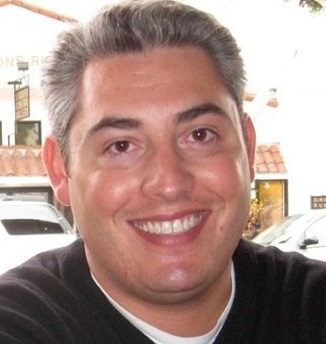 William Fisher
Senior Vice President, Loan Origination & Marketing
Citadel Servicing Corporation ♦ Irvine, Calif.
Twitter: @Non_Prime
LinkedIn: LinkedIn.com/in/WFisher
Web site: CitadelServicing.com
William Fisher leads all loan origination (wholesale, retail, correspondent) and marketing operations at Citadel Servicing Corporation (CSC) with 13-plus years in the mortgage finance industry. Armed with a background in marketing and track record of introducing new products to market with quantifiable success, William possesses a comprehensive foundation of building sales teams with winning cultures critical to success. Before joining CSC, he led business development at Poptent, an online crowd-sourced video marketing content start up. Prior to the deep dive back into marketing, William developed his loan craft and team management skills at First Street Financial, Equifirst and LendingTree Loans.
---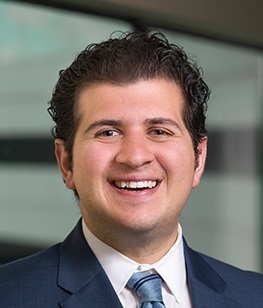 AJ Franchi
Chief Operating Officer
Gold Star Mortgage Financial Group ♦ Ann Arbor, Mich.
LinkedIn: LinkedIn.com/in/AJ-Franchi
Web site: GoldStarFinancial.com
AJ Franchi, chief operating officer for Gold Star Mortgage Financial Group defines meteoric rise. From intern to director of retail operations, then CIO, and now COO at the age of 30, AJ has oversight over all business efficiency, ensuring Gold Star's continued sustainable growth. A pioneer in automating workflows resulting in off-the-charts improvement in loan process, secondary, marketing and communications, AJ is considered a thought leader in innovation technology-now consulting nationally on behalf of Ellie Mae. Industry awards won by AJ over the years include: Ellie Mae's Hall of Fame-Outstanding Loan Origination Process (2013); Efficiency and ROI 2014; Tech Savvy Lender Mortgage Technology Magazine (2013); MPA's Young Guns (2014) and MPA's Hot 100 (2015).
---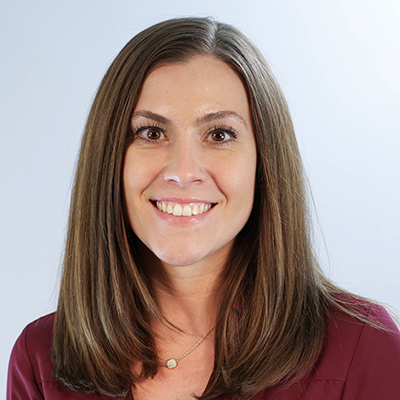 Andrea Frank
Vice President
United Shore ♦ Troy, Mich.
LinkedIn: LinkedIn.com/in/Andrea-Frank-69b4b975
Web site: UnitedShore.com
Andrea Frank's drive fueled her early journey into the industry to now leading one of UWM's largest operational teams. "Everything can be done faster, better, more efficiently … everything in the world," Andrea said. Under Andrea's leadership this year, her teams have increased output by more than 25 percent, due to enhanced tools, resources, and training, ultimately benefiting mortgage brokers immensely by cutting turn times by hours and increasing service levels to all-time highs. "In this industry, the one thing that's constant is change," said Andrea. "I view change as growth, a necessity to always getting better, learning and being the industry leader."
---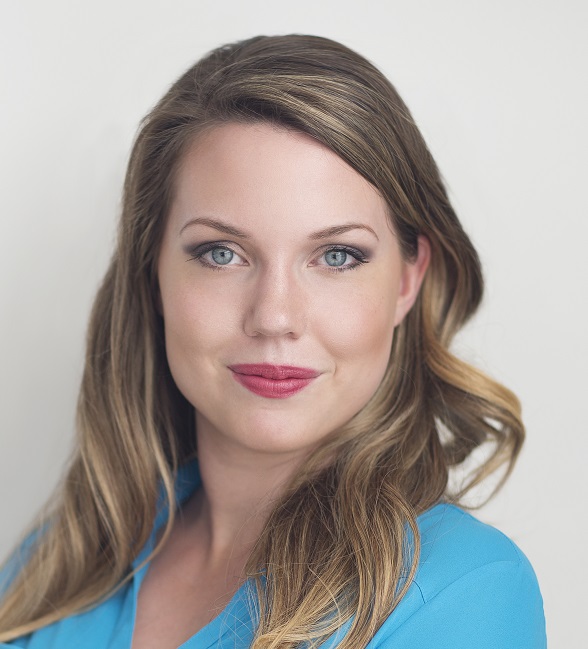 Vanessa Frisch
Senior Mortgage Banking Consultant
Wintrust Mortgage ♦ Eagan, Minn.
LinkedIn: LinkedIn.com/in/Vanessa-Frisch-b4321343
Web site: HomeLoansByVanessa.com
Vanessa Frisch has been a mortgage professional for 10-plus years, and is a top-15 female mortgage originator for units at Wintrust Mortgage, one of the largest mortgage firms in the United States. She is a senior mortgage banking consultant for Wintrust Mortgage, owned by Wintrust Financial, headquartered in Rosemont, Ill. Vanessa is also a member of Cindy Ertman's Mortgage Mastermind, an exclusive team of next generation mortgage professionals, and one of the top mortgage originators in the United States who is 30 years of age and under.
---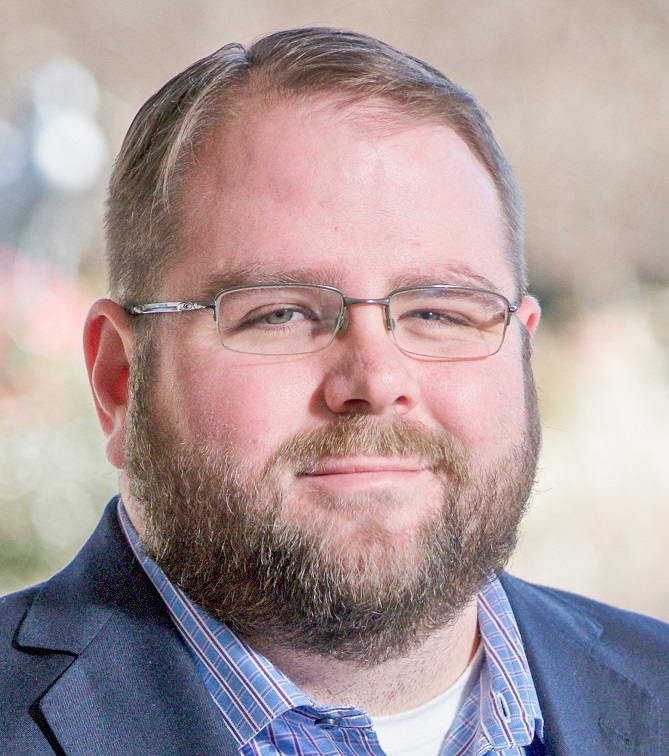 Kelly D. Haney
Branch Manager
Mortgage Financial Services ♦ Flower Mound, Texas
Twitter: @Kelly_Mortgage
LinkedIn: LinkedIn.com/in/KellyHaney
Facebook: Facebook.com/KellyTheMortgageGuy
Web site: KellyDHaney.com
With a focus on increasing sales volume and improving business processes, Kelly D. Haney is currently a branch manager and RMLO with Mortgage Financial Services LLC. His responsibilities include supporting the sales and operations teams, managing the client database, and training mortgage loan originators on products and processes. Additionally, he provides first-rate mortgage products and complete support to customers before, during, and after their closings. Kelly is 2016 president of the North Texas Association of Mortgage Professionals and an active member in the Bankers Association and other trade organizations. Kelly enjoys providing up to date education to agents/clients on current trends.
---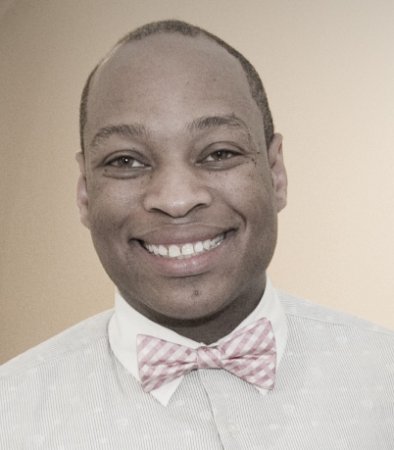 Justin Hill
Founder & Managing Partner
314 Capital ♦ Washington, D.C.
LinkedIn: Linkedin.com/in/JustinHill314Capital
Web site: 314CapitalPartners.com
Justin Hill is an entrepreneur and started in residential mortgage lending at the age of 19. He launched the private finance firm, 314 Capital, in 2015 to address the lack of financing available to residential real estate investors and developers for acquisition, renovation and construction, which has grown from three (Maryland, Virginia and the District of Columbia) to now 16 states across the nation. Later in 2015, they added financing for small balance commercial properties up to $5 million to their product line. For 2017, they will be launching a new product line for commercial properties up to $30 million.
---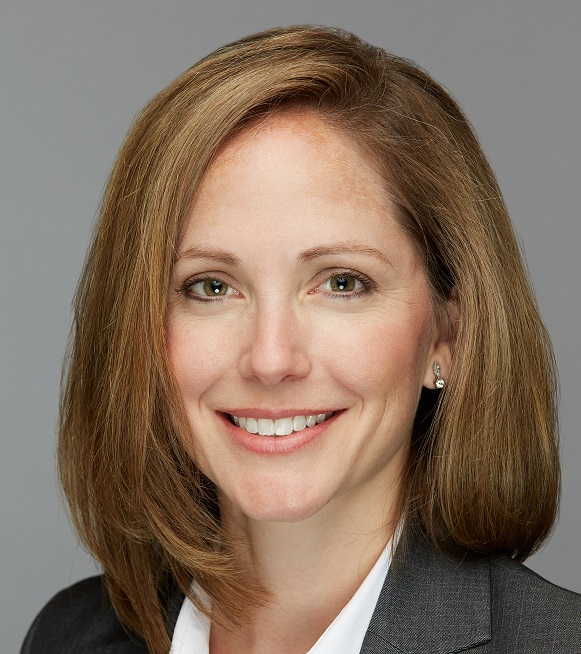 Ashley Hutto-Schultz
Director of Compliance
Castle & Cooke Mortgage ♦ Salt Lake City, Utah
Web site: CastleCookeMortgage.com
Ashley Hutto-Schultz's consumer financial services career began in the aftermath of the recession at the Federal Reserve Board of Governors, where she worked on matters related to people facing life-changing financial crises. Later, she worked as a law firm attorney helping consumer financial services companies navigate regulatory compliance matters in the wake of Dodd-Frank. These roles provided her with a sense of understanding and responsibility regarding parties on each side of the mortgage transaction; today, that perspective drives her work to develop and implement comprehensive and practical compliance solutions as director of compliance at Castle & Cooke Mortgage.
---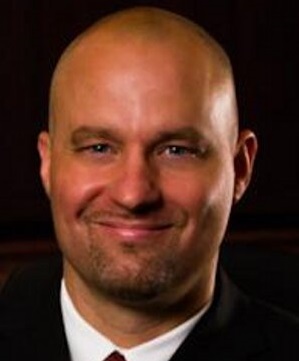 Chad Jampedro
President
GSF Mortgage Corporation ♦ Brookfield, Wis.
Twitter: @LenderInSite
LinkedIn: LinkedIn.com/in/Chad-Jampedro-0a60411
Facebook: Facebook.com/GSFMortgage
Web site: GoGSF.com
As president, Chad Jampedro oversees the operations, direct marketing, production and secondary marketing departments of GSF Mortgage Corporation. His exposure to the multiple aspects of the lending industry at a high level has contributed to his unique perspective and the ability to associate the duties and objectives of each department into a service level design and operational plan. Chad is interested in the exchange of ideas that develop insight and transparency in relation to the mortgage finance industry's products, policies and projections. Chad's specialties include direct personnel management, service level design and results tracking, secondary marketing management, pipeline hedging, consumer-direct marketing, along with technology training and implementation.
---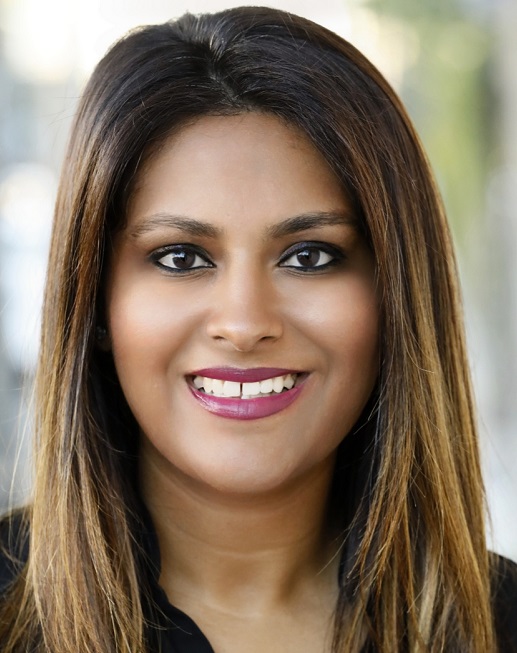 Noshin Khoja
Regional Sales Manager
REMN Wholesale ♦ Newport Beach, Calif.
LinkedIn: LinkedIn.com/in/Noshin-Khoja-aa22ab6
Facebook: Facebook.com/Noshin.lalani?lst=773959133%3A773959133%3A1480618669
Web site: REMNWholesale.com
Noshin Khoja is currently regional sales manager for REMN Wholesale. She also has her real estate and NMLS licenses. She has years of experience in the mortgage industry in senior leadership, including RSM for Maverick Funding (currently Home Point Financial), Pacific Mercantile and Pacific Banc. She has served as chairman of the western region for the Aga Khan Foundation USA since 2015. She was vice chairman since 2012. Noshin has a bachelor's of economics degree from the University of California, Irvine.
---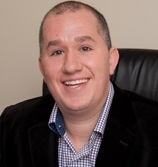 Daniel L'Altrella
First-Time Homebuyer Specialist
L'Altrella Lending Group ♦ Shelton, Conn.
LinkedIn: LinkedIn.com/in/Daniel-L-Altrella-203-521-2905-a948685?trk=nav_responsive_tab_profile
Facebook: Facebook.com/Danny.LAltrella
Web site: LLGSite.com
Daniel L'Altrella is a hard-working and very driven loan officer who has been in the mortgage business for 12 years. He treats every client like they are family and meets 95 percent of all his clients, striving to give each client the Disney World experience. He is always a phone call away, and prides himself on honesty and hard-work. "I am a 100 percent referral company who does not pay for leads or use billboards for business," said Daniel. "All of my business comes from past and present clients and word of mouth. That is why I am so successful."
---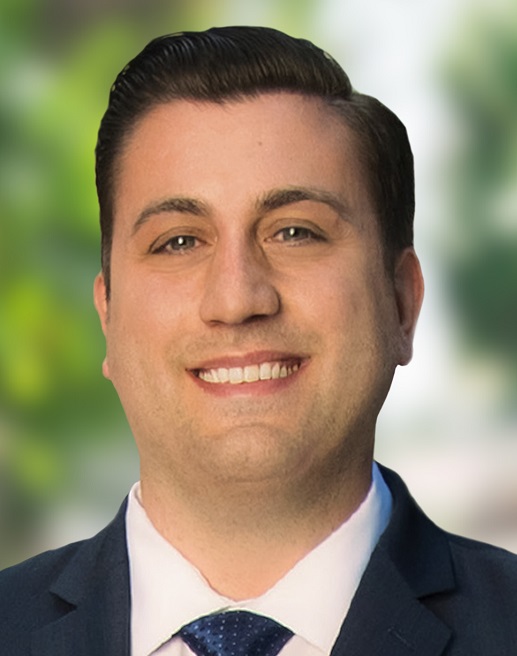 Reno Manuele
President
Neighborhood Loans ♦ Lombard, Ill.
Twitter: @RenoManuele
LinkedIn: LinkedIn.com/in/RenoManuele
Facebook: Facebook.com/NeighborhoodLoans
Web site: NeighborhoodLoans.com
Reno Manuele serves as president of Neighborhood Loans, an FHA-direct endorsed residential mortgage lender headquartered in Chicago. Since Neighborhood Loans' inception, Reno and his partner, Tony Ameti, have incorporated an intuitive marketing approach by implementing industry leading technologies. Having realized the effectiveness of targeted marketing campaigns, Reno has since built out an in-house marketing department. This team enables loan officers and real estate agents to become top producers, while always keeping the consumer's best interests in mind. This initiative has resulted in higher customer satisfaction rates, more educated clients and a foundation for inevitable growth.
---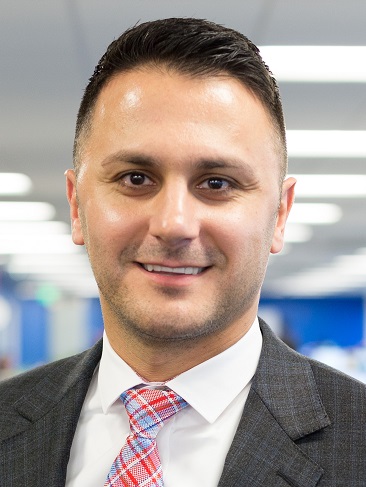 Danny Marogy
Team Lead, Senior Account Executive
United Wholesale Mortgage ♦ Troy, Mich.
LinkedIn: LinkedIn.com/in/Danny-Marogy-a0aa3947
Facebook: Facebook.com/UnitedWholesaleMortgage
Web site: UWM.com
A relationship-driven mortgage professional with a proven track record of helping mortgage brokers elevate their business, Danny Marogy has become United Wholesale Mortgage's All-Time Top Sales Producer. While he may be young, Danny runs his business like a seasoned veteran. He is valued by clients and UWM team members for his extensive industry knowledge, candor, mutual respect, and time he invests in them. Danny was recently recognized internally as a UWM Pillar Award winner for being "Relationship Driven, Not Transition Driven" because of his elite client service.
---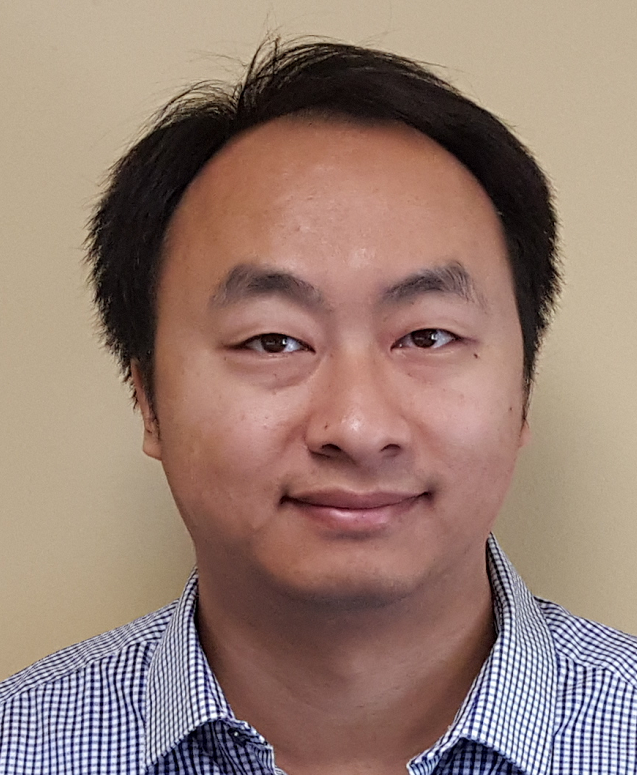 Ly Kao Nhiayi
CTA
LenderPrice ♦ Pasadena, Calif.
Web site: LenderPrice.com
Ly Kao Nhiayi moved to the U.S. from France in 2004, where he graduated with a degree in computer science. He has worked in consumer electronics and transitioned to mobile and cloud development before joining forces with his two partners, David Alimi and Ly Kou Nhiayi and founding Cre8tech Labs, an umbrella company to LenderPrice (a Pricing and Product Eligibility and analytic platform for the mortgage industry). As a chief architect, he helped develop a platform to provide loan officers, brokers, lenders, retail/wholesale to compete not only in terms of technology, but also in terms of market intelligence.
---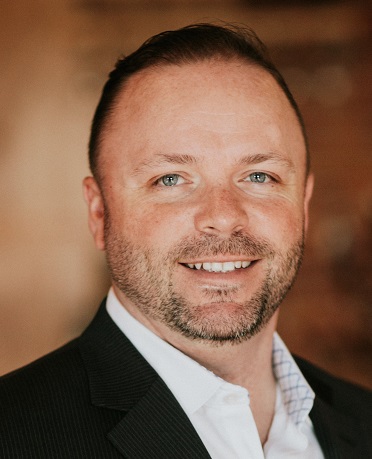 Patrick O'Brien
Chief Executive Officer
LenderLogix ♦ Buffalo, N.Y.
Twitter: @Banker_Pat
LinkedIn: LinkedIn.com/in/Patrick-O-Brien-90901110
Web site: LenderLogix.com
A graduate of the University at Buffalo, Patrick O'Brien spent 15 successful years as a mortgage lender with M&T Bank. Always passionate about bringing innovative solutions to the mortgage business, in 2016 Patrick and his partners founded LenderLogix, a software company which uses data and analytics to help mortgage lenders more efficiently engage with their real estate partners. LenderLogix automates relationship management tasks and provides constant actionable business intelligence, allowing loan officers to cultivate their most high value relationships. Leveraging LOS integrations and mobile apps, LenderLogix brings best in class technology into the hands of the modern loan officer.
---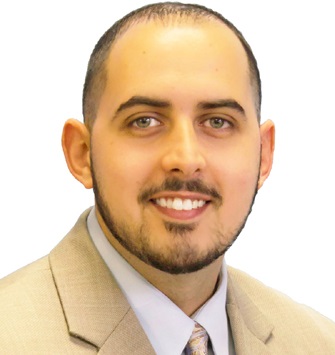 Jeremy Page
Branch Manager/MLO
Inlanta Mortgage ♦ Greenfield, Wis.
LinkedIn: LinkedIn.com/in/Jeremy-Page-18404537
Facebook: Facebook.com/InlantaMortgageGreenfield/?fref=ts
Web sites: Inlanta.com & LoansByJeremy.com
Jeremy Page started as an assistant at 18-years-old, and he has held just about every position in the industry, working his way up to where he is today. He currently runs Inlanta Mortgage's Greenfield, Wis. office with nine employees and they are the fourth highest volume branch for Inlanta year-to-date. He has been awarded MPA's Young Guns award consecutive years and he's also received Milwaukee Magazine Five-Star Mortgage Professional Award and was been nominated again this year. "I love what I do and being able to help people achieve the American dream or accomplish their financial goals," said Jeremy.
---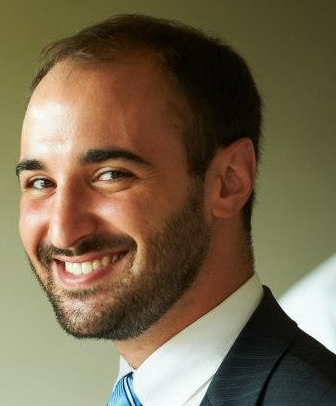 Jim Paolino
Chief Executive Officer/Founder
LodeStar Software Solutions ♦ Hoboken, N.J.
LinkedIn: LinkedIn.com/in/Jim-Paolino-a9046414
Web site: LodeStarSS.com
After growing up around the mortgage and title industries, Jim Paolino founded LodeStar Software Solutions in 2013 at 27-years-old. Since that time, Jim has grown the company into a national provider of innovative compliance technology for the mortgage industry. Hundreds of banks, credit unions and mortgage companies utilize LodeStar on a daily basis to accurately disclose closing costs to their consumers. LodeStar has recently become part of Lenders Integrated Solutions, a provider of title and technology services. Through this affiliation, Jim hopes to provide an even wider range of services to lenders anywhere in the country.
---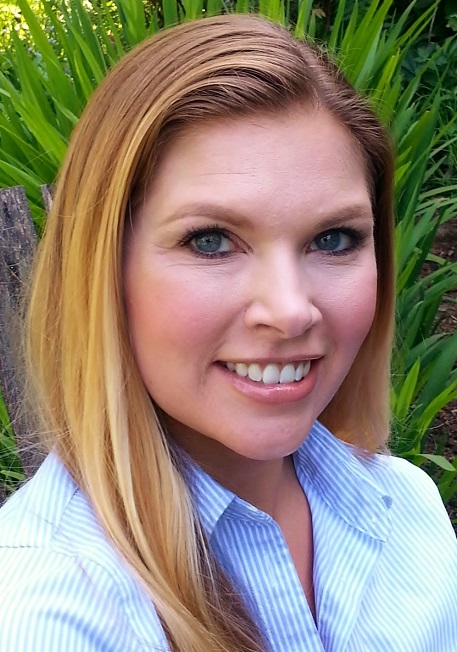 Katy Parsons
Mortgage Advisor
Finance of America Mortgage ♦ Portland, Ore.
LinkedIn: LinkedIn.com/in/Katy-Parsons-85111a61
Facebook: Facebook.com/KatyParsonsMortgageNerd
Web site: FinanceOfAmerica.com/macadam
Katy Parsons not only is one of the most brilliant minds the industry has ever seen, but she instantly can bring levity to any situation while representing a level of professionalism the industry has so desperately needed. Katy was instrumental in reviving the Mortgage Revolution conference, which has raised more than $50,000 for charity, while showcasing some of the industry's leading edge technology and best practices. You can expect to see a lot more of this industry dynamo in the years to come!
---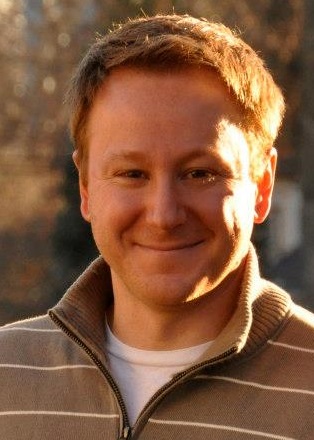 Christopher R. Picone
President/Owner
PRS Capital Group LLC ♦ Bohemia, N.Y.
Facebook: Facebook.com/PRS-Capital-Group-LLC-253007186139/?ref=bookmarks
Christopher R. Picone started as a telemarketer in college, was promoted to manager at 19, learned the business and has been running his own successful brokerage for close to 10 years. He believes the key to longevity in the mortgage industry is personal service. Processing all his loans from start to finish, he still finds the time to meet, sit down and discuss all documentation face-to-face with his clients. Chris was a member of 2012's Top 40 Under 40 edition, and 2014 and 2015 Next 40 Under 40 Mortgage Professionals to Watch list.
---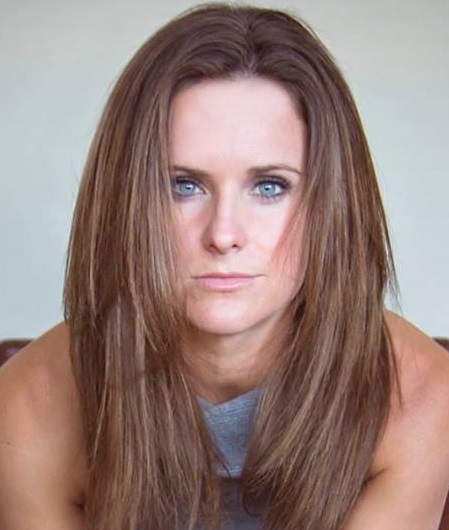 Heather Harlan Price
Owner Operator/Managing Partner
Modern Mortgage ♦ Austin, Texas
LinkedIn: LinkedIn.com/in/Heather-Price-43995865?trk=hp-identity-name
Facebook: Facebook.com/ModernMortgage/?fref=ts
Web site: ModernMortgage.com
Heather Harlan Price, managing partner of Modern Mortgage, has helped put thousands of people into homes and considers it one of the greatest joys in her life. She served for three consecutive years as vice president of education for the National Association of Professional Mortgage Women (NAPMW) where her talents were used in the mortgage community in Austin from 2012-2015. Heather was also nationally recognized and awarded as an Education Innovator in Mortgage in 2012-2013. She also founded the Modern Mortgage "Flintstone Loan," where a portion of the proceeds from every loan send hundreds of thousands of Flintstone Vitamins to Honduras.
---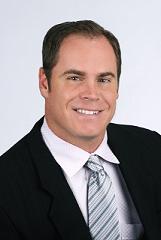 Rob Purvis
Senior Mortgage Banker/Partner
VIP Mortgage ♦ Tucson, Ariz.
LinkedIn: LinkedIn.com/in/Rob-Purvis-537a322
Facebook: Facebook.com/MVPTeamAtVIP/?fref=ts
Web site: RobPurvis.VIPMTGInc.com
Rob Purvis's mortgage banking career began in 2007 after seven years pitching for the Chicago White Sox. His love and passion for helping others catapulted him very quickly to the top as one of the country's top mortgage originators. Centered on Rob's small-town, Midwest upbringing and philosophy, Rob repeatedly asks, "How can I help you?" Not, "How can you help me?" Applying this philosophy to the entire MVP Team has enabled them to earn and grow relationships with realtors, business owners and customers because of the level of trust they each put into the team's beliefs.
---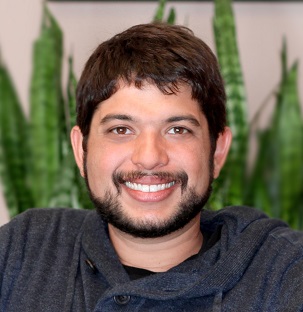 Joe Puthur
President
Mortgage Coach ♦ Irvine, Calif.
Twitter: @MortgageCoach
LinkedIn: LinkedIn.com/in/Joe-Puthur-42a31b2
Facebook: Facebook.com/MortgageCoach
Web site: Mortgagecoach.com
Joe Puthur, president of Mortgage Coach, has more than 16 years of experience as a proven mortgage technology pioneer. Led by his philosophy that everyone deserves the insight and transparency to make a confident mortgage decision, Mortgage Coach was recently ranked first of the five must-have real estate apps by USA TODAY. Every day, 34 percent of the nation's top one percent of producers deliver clear advice with Joe's help. Ensuring access to affordable homeownership remains obtainable, Joe's mobile innovations help lenders and real estate agents nationwide modernize their mortgage experience to educate millions of families about the benefits and total cost of every home loan option.
---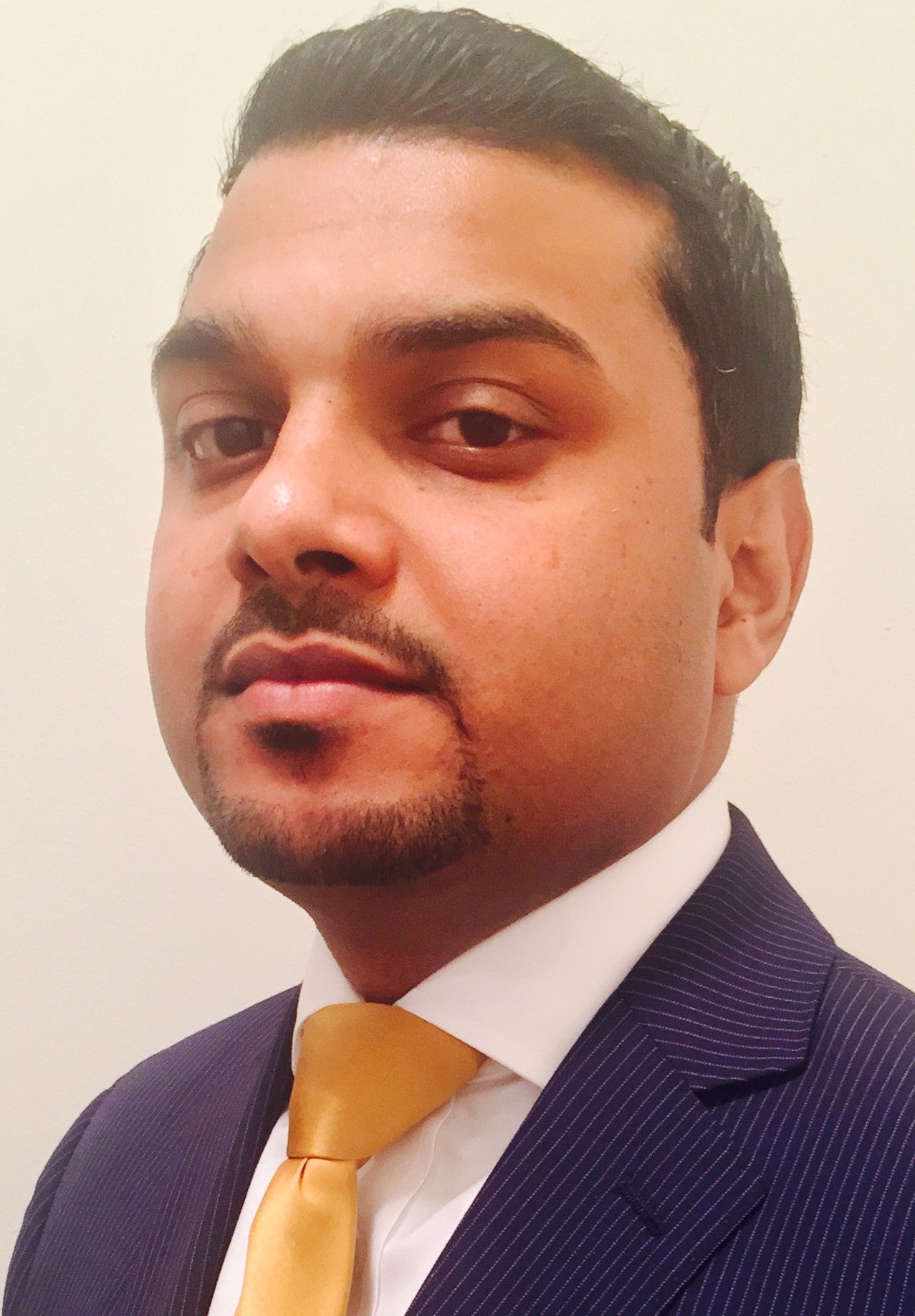 Rajin Ramdeholl
Vice President, Private Client Division
Meadowbrook Financial Mortgage Bankers ♦ Garden City, N.Y.
Twitter: @Rajin_R
LinkedIn: LinkedIn.com/in/Rajin-Ramdeholl-9a95722a
Facebook: Facebook.com/Rajin.Ramdeholl.5
Web site: MFMBankers.com
Rajin Ramdeholl is vice President of the Private Client Division of Meadowbrook Financial Mortgage Bankers. Rajin oversees the daily operations of a thriving team and has to his credit, a series of successes in building dynamic mortgage lending teams throughout his career. He formulates and implements new marketing strategies and meets with brokers real estate agents and other prospective new clients on a regular basis. He specializes in working with major real estate agents builders and investors who are seeking expert help, but he also enjoys originating mortgage loans as well. With his educational, professional and financial background, Rajin is respected and trusted by his clients.
---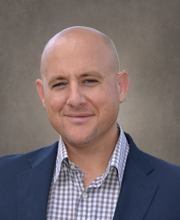 Jason R. Richardson
Owner
Mortgage Geek LLC ♦ Los Angeles
Twitter: @Mtggeek1
LinkedIn: LinkedIn.com/in/MTGGeek
Facebook: Facebook.com/MortgageGeek/
Web site: MortgageGeek.Technology
Jason R. Richardson specializes in referral partner marketing strategies and founded marketing technology vendor Mortgage Geek in 2011. Mortgage Geek has quickly become a preferred marketing provider for real estate companies and nationwide mortgage lenders including Mid America Mortgage, where Jason currently serves as the national marketing director. Jason recently became a founding member of the eCorrespondent Division at Mid America Mortgage. The Division is pioneering a complete digital mortgage process for independent mortgage bankers that includes eClosings with electronic promissory notes. Jason is actively seeking independent mortgage bankers looking to increase their efficiencies with a complete eMortgage process.
---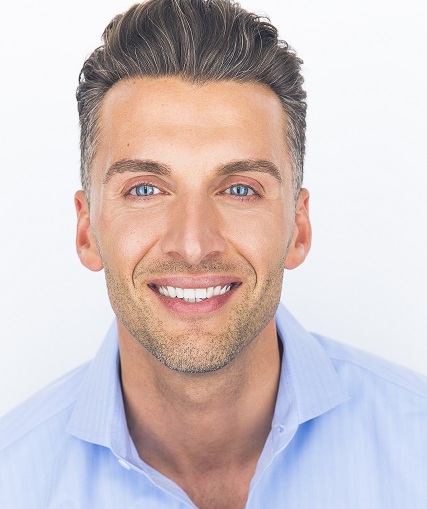 Michael I. Sema
CEO
Get A Rate ♦ Elmwood Park, N.J.
LinkedIn: LinkedIn.com/in/michaelSema
Facebook: Facebook.com/SimpleHomeLoans
Web site: GetARate.com
Michael I. Sema is an industry visionary and trailblazer, who started his career in 2004. In 2012, Michael's fundamental belief in living a better life gave him purpose to transform and innovate the banking industry. By eliminating extrinsic motivating factors and providing honest, un-incentivized advice, he figured out a way to empower clients to make the right decision. Michael's transparent Web site offers robust tools that finally reveal how much home to buy, not can buy. His vision to elevate the banking industry benchmark by servicing, supporting and protecting clients with a new standard of ethical lending has started a movement.
---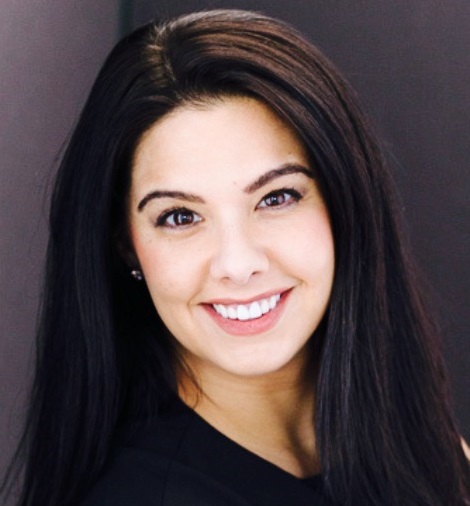 Jacqueline Sendra
Mortgage Loan Originator
United Northern Mortgage Bankers ♦ Long Island, N.Y.
Web site: UnitedNorthern.com
Empowering those around her to achieve their dreams and goals of homeownership, Jacqueline Sendra is passionate about her career as a mortgage loan originator. With more than a decade of experience, Jacqueline is working to develop other top producing loan originators with the understanding that success has everything to do with helping others. Believing the future holds only the best of what's to come for the mortgage industry Jacqueline is excited to see what the next generations of originators will bring into the profession.
---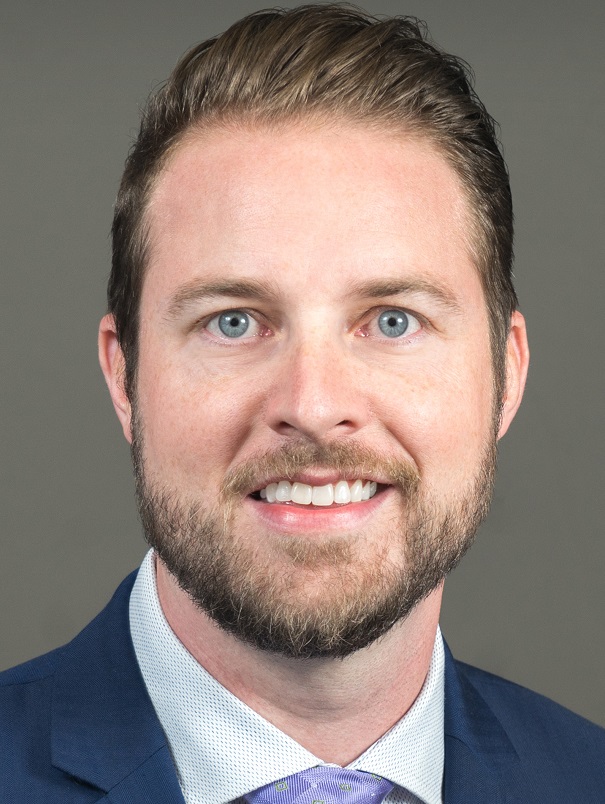 Jon Tallinger
Vice President of Sales & Marketing
Class Appraisal ♦ Birmingham, Mich.
LinkedIn: LinkedIn.com/in/Jonathan-Tallinger-70624b2
Web site: ClassAppraisal.com
Since helping to launch Class Appraisal as its first employee in 2009, Jon Tallinger has played several key roles throughout the company. His primary focus now is planning and leading the company's growth initiatives. In 2016, Class Appraisal has already doubled their 2015 volume. By building seamless integrations and creating advanced solutions, Class Appraisal has built a reputation for offering the industry's fastest turn times and highest service levels. Jon and his team have recently added several of the top lenders in the country as business partners, and are now working with 12 of the nation's top 25 non-bank lenders.
---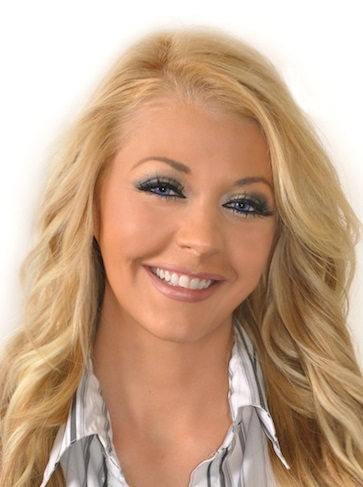 Ariana Kay Veloz
Branch Manager
Loan Simple Inc. ♦ Las Vegas
Twitter: @Ariana_Veloz_LS
LinkedIn: LinkedIn.com/in/Ariana-Veloz-7ba24374
Facebook: Facebook/ArianaYourMortgageFriend
Web site: ArianaMortgageLoans.com
Ariana Kay Veloz has been in the real estate and mortgage industry just over 20 years. As a branch manager and professional mortgage advisor, she focuses on client satisfaction. Her business is about service and she is not happy until her clients are happy; the service that she and her team provide is second to none. Ariana has experience in both the sales and operations sides of the industry. This knowledge enables her to provide her clients with a great understanding of what's needed to create smooth efficient flow and quicker closing on their purchase or refinance home loans. "I truly love what I do," said Ariana.
---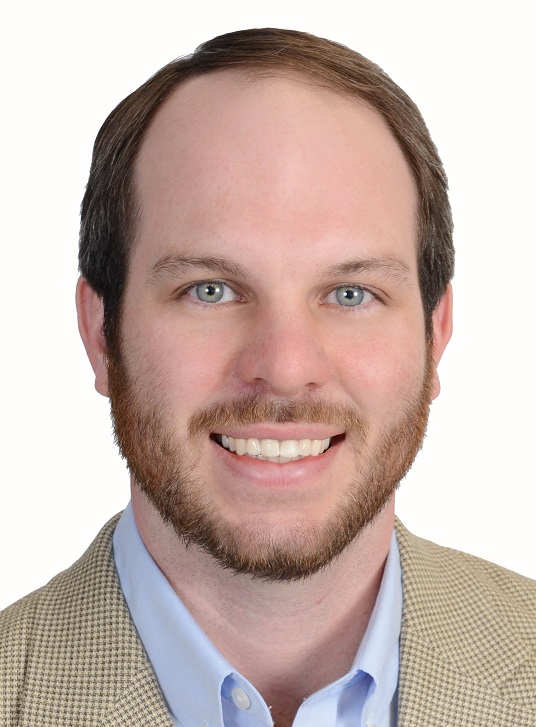 Wes Woodruff
Licensed Mortgage Advisor
Angel Oak Home Loans LLC ♦ Atlanta
LinkedIn: LinkedIn.com/in/Wes-Woodruff-78145613
Web site: WesWoodruff.AngelOakHomeLoans.com
Wes Woodruff joined Angel Oak Home Loans LLC in December 2011. He is an Atlanta native and graduated from the University of Alabama with a degree in finance and real estate. He has received numerous awards as the monthly, quarterly and annual top producer. He has also been a member of the 2013-2016 Leadership Council. Wes is a current member of the Mortgage Bankers Association of Georgia (MBAG). Wes lives in East Cobb, Ga. with his wife Lindsey and daughters, three-year-old Ella Reese and one-year-old Annie. He attends Johnson Ferry Baptist Church and enjoys playing tennis, golf and basketball, as well as working on projects around the house.
---
---
The Next 40 Mortgage Professionals to Watch …
Due to the numerous submissions we received for the "40 Under 40" list, there are those who are making serious waves in the industry who could not be overlooked. They, like those on the "40 Under 40" list, will be leaders in the industry for years to come, so keep an eye out for the following mortgage professionals  as they continue to shape the industry:
| Name | Title | Company |
| --- | --- | --- |
| Katrina Cole | Business Development  | Inlanta Mortgage |
| Joel Davis | Senior Vice President | Freedom Mortgage |
| Brian Dietderich | Marketing Director | Class Appraisal |
| Scott Dubnoff | Vice President | American Financial Resources Inc. |
| Eric Egenhoefer | CEO | Waterstone Mortgage |
| AJ George | SVP of Correspondent Lending | CMG Financial |
| Amy Goldstein | Senior Loan Officer | BMIC Mortgage |
| Caleb Guillory | President/CEO | TagQuest |
| Andy Harris | President | Vantage Mortgage Group Inc. |
| Kelly Hendricks | Vice President | Delmar Financial Company |
| Jason Holter | Producing Branch Manager | Premier Nationwide Lending |
| Matt Humphrey | Co-Founder and CEO | LendingHome |
| Vincent Ingui | SVP of Retail Sales | AnnieMac Home Mortgage |
| Erik Janeczko | Head Coach/Business Development Strategist/Speaker | Maximum Acceleration |
| Shane Johnson | Owner | Booyah Mortgage |
| Matthew Jolivette | Owner/President | Associated Mortgage Brokers |
| Tim Kelly | Branch Manager | Highlands Residential Mortgage |
| Scott D. Kriss Esq. | President/CEO | Kriss Law/Atlantic Closing & Escrow |
| Erica LaCentra | Marketing Manager | RCN Capital |
| Laura Lawson | Chief People Officer | United Shore |
| Erika Macias-White | Co-Founder and SVP of Operations | HighTechLending Inc. |
| James MacPherson | President | Academy Mortgage |
| Casey McGovern | President and Chief Production Officer | Bay Equity LLC |
| Bryan Miller | AVP, National Accounts | United Wholesale Mortgage |
| James Morin | Senior Vice President of Retail Lending | Norcom Mortgage |
| Matthew Moubray | National Sales Leader | Polaris Home Funding |
| Tim Nguyen | Co-Founder & CEO | BeSmartee |
| Joshua Nieves | Senior Mortgage Loan Officer | Residential Mortgage Services |
| Tom Pasckvale | Managing Partner | Top Vine Mortgage Services LLC |
| Erik Richard | CEO | Landmark Network Inc. |
| Joy Sinegar | Mortgage Loan Officer | US Bank |
| Ed Stojancevich | Residential Mortgage Loan Originator | A&M Mortgage Group |
| Shaun Talbot | Branch Manager | Finance of America |
| Ali Vafai | President | The Money Source |
| Trishul Vaghani  | President  | Bluestar Mortgage Inc. |
| Chris Wash | Senior Loan Officer | Guild Mortgage |
| Kimberly Weintraub | Executive Mortgage Banker | Atlantic Residential Mortgage |
| Serena Yang | Director of Marketing | Civic Financial Services |
| Ron Zach |  President | NRL Mortgage |
| Ori Zohar | Co-Founder | Sindeo |