The Most Connected Mortgage Professionals of 2017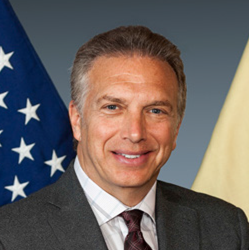 Michael Borodinsky
Facebook: Facebook.com/MikeBorodinsky
LinkedIn: LinkedIn.com/in/MichaelNewHomeMortgage
Twitter: @MikeBorodinsky
Web site: MichaelNewHomeMortgage.com
A graduate of the University of Delaware and nationally-recognized 34-year mortgage industry professional, Michael Borodinsky has funded more than $4 billion in residential mortgage loans to 12,000-plus customers over the course of his career. He has been honored as the top producing loan officer at Bank of America, Wells Fargo, MetLife, Sun Home Loans and at Caliber. He has been awarded the 5 Star Professional Designation, which honors the best mortgage lending officers via customer service rankings for the past five years. He has been ranked amongst the top originating loan officers nationwide for the past 15 years.
---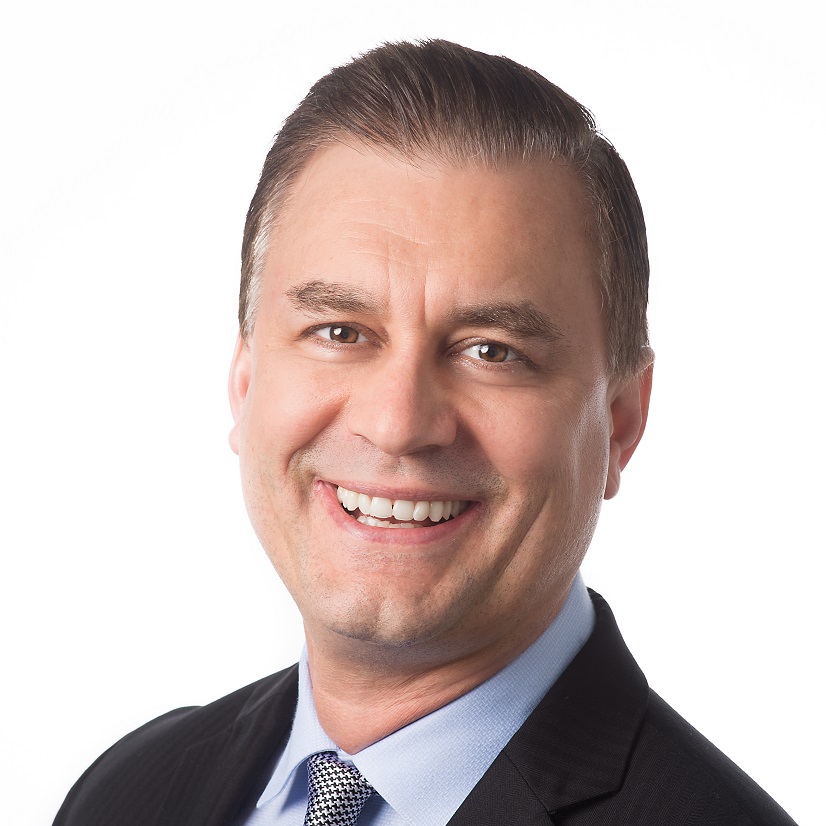 Kevin Brungardt
LinkedIn: LinkedIn.com/in/KevinBrungardt
Kevin Brungardt serves as Chairman and Chief Executive Officer of RoundPoint Mortgage Servicing Corporation. He has more than 22 years of broad executive leadership experience.  
---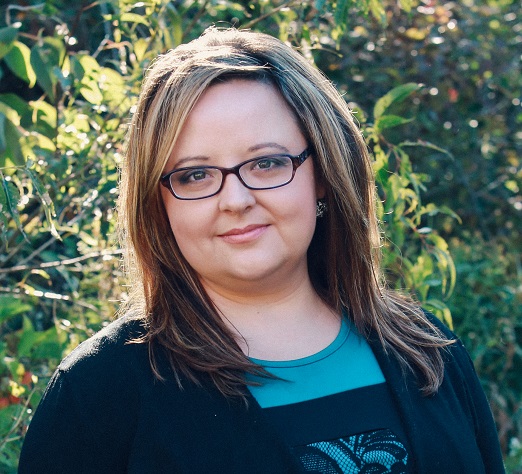 Katrina Cole
---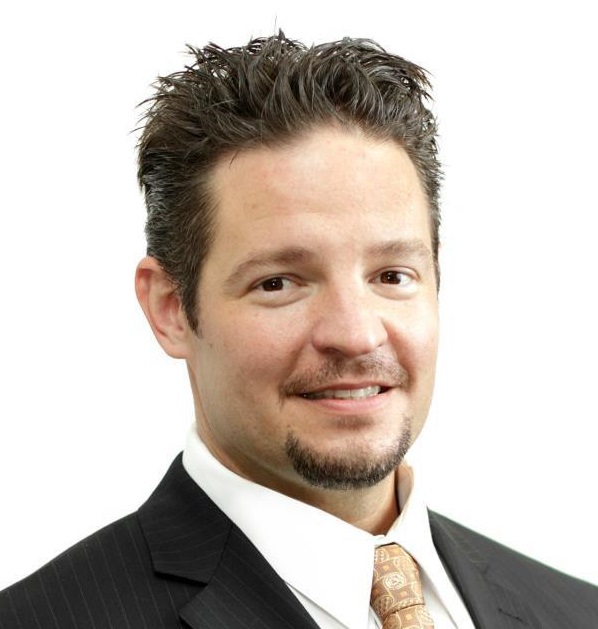 Marcel Deitrich
Facebook Business Page: Facebook.com/GuaranteedRateMarcel
Facebook Personal Page: Facebook.com/MortgageTexas
Intuitive Loan Finder: LoanFinder.GuaranteedRate.com/#/?LOID=13093
LinkedIn: LinkedIn.com/in/Marcel-Deitrich-08ab001/
Marcel Deitrich has been an Originator since 1998, and changed his business model to adjust with technology and social media. Thirty percent of his business is directly generated off relationships and referrals off Facebook and LinkedIn. He leverages every transaction and success magnifying social proof to increase his business.
---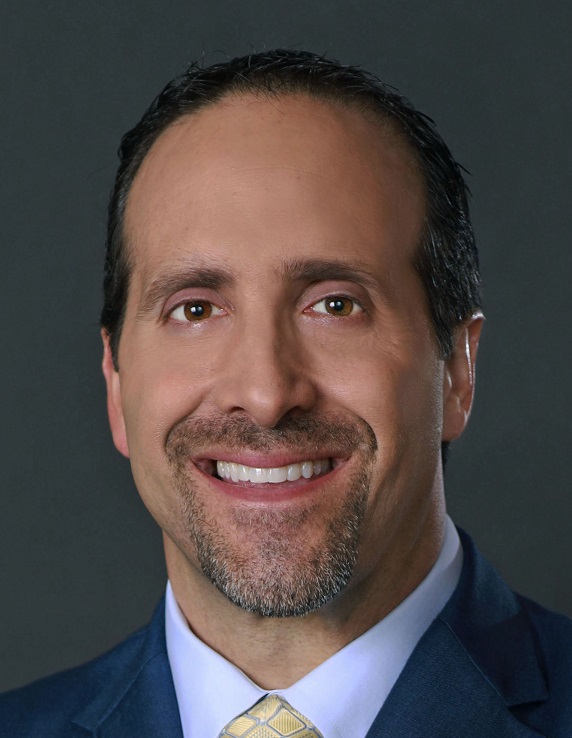 Marc Demetriou
Facebook: Facebook.com/TheMortgageExperts
Google+: Plus.Google.com/+MarcDemetriou
Instagram: Instagram.com/MarcDemetriou
LinkedIn: LinkedIn.com/in/Marc-Demetriou-01989b1
Twitter: @MarcDemetriou1
Web site: RHFBloomingdale.com
YouTube: YouTube.com/Channel/UC--0PI35jVFrIcEltpdxP7A
Marc Demetriou has been the top producer every year since 2006 at Residential Home Funding Corporation, where he is the Branch Manager in Bloomingdale, N.J. Marc continues to be recognized nationally and locally for his loan origination volume, superior customer service and overall professional accomplishments. Marc was a keynote speaker at the 2015 Real Estate Mastermind Summit, a well-known event featuring world-renowned motivational speaker, Tony Robbins and CBS television's Shark Tank co-star, Barbara Corcoran. To add to his long list of accomplishments, Marc is now an author, his first book is due out this year, titled
Lessons From My Grandfather; Wisdom for Success in Business and Life
.
---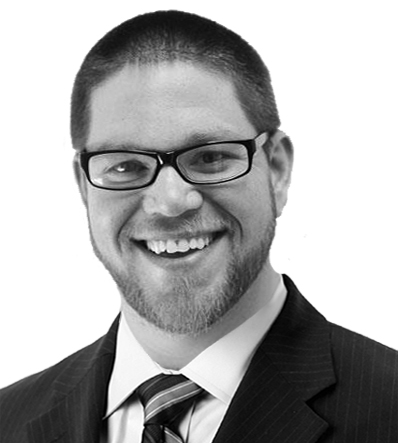 Matthew Demorest
Facebook: Facebook.com/HomeSureLending
LinkedIn: LinkedIn.com/in/MattDemorest
Twitter: @HomeSureLending
Twitter: @MattDemorest
Matthew Demorest founded HomeSure Lending in 2014, believing that mortgages should be both simple and fair. He leverages his personal social network in order to grow his reach and help more clients purchase with confidence, and refinance with ease.
---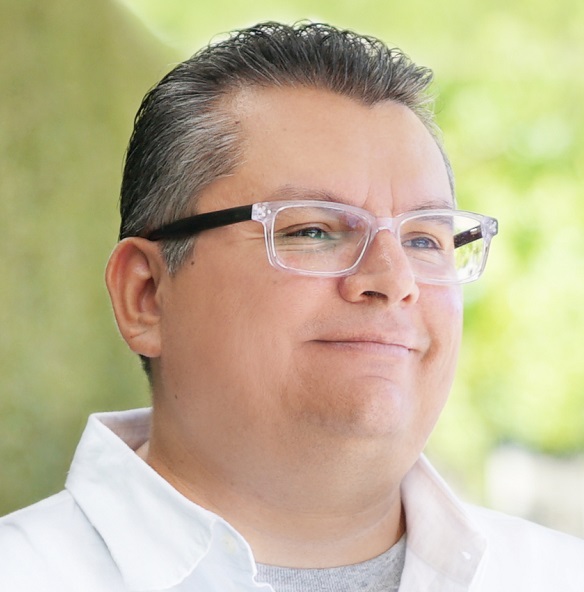 Jason Frazier
Blog: Medium.com/@RealEstateCIO
Facebook: Facebook.com/FrazierCIO
Instagram: Instagram.com/RealEstateCIO
LinkedIn: LinkedIn.com/in/RealEstateCIO
Snapchat: Snapchat.com/Add/RealEstateCIO
Twitter: @RealEstateCIO
Web site: RealEstateCIO.com
Jason Frazier, aka The Real Estate CIO, is an C-Level industry strategist, CX Advisor, Social Media Evangelist, Speaker, Marketing Creative and Technologist. Frazier has a passion for advising real estate and mortgage professionals/companies on how to use the latest trends to stand out in a crowded real estate marketing space. His focus is using experience architecture to design programs using technology, content marketing and social media to enhance their business.
---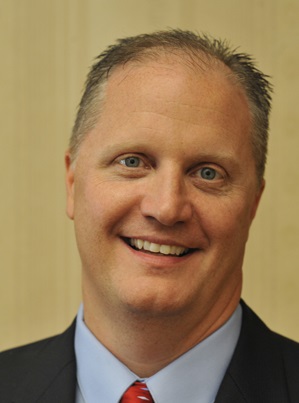 Michael Hammond
LinkedIn: LinkedIn.com/in/MichaelHammond
Twitter: @NexLevelAdvisor
Web site: NexLevelAdvisors.com
Michael Hammond, President of NexLevel Advisors, is responsible for overseeing the daily operations and long-term strategic vision of NexLevel Advisors, where they move audiences, generate leads, drive sales and ignite powerful brand stories for their clients. Hammond now dedicates himself exclusively to helping other businesses achieve extraordinary levels of success.  
---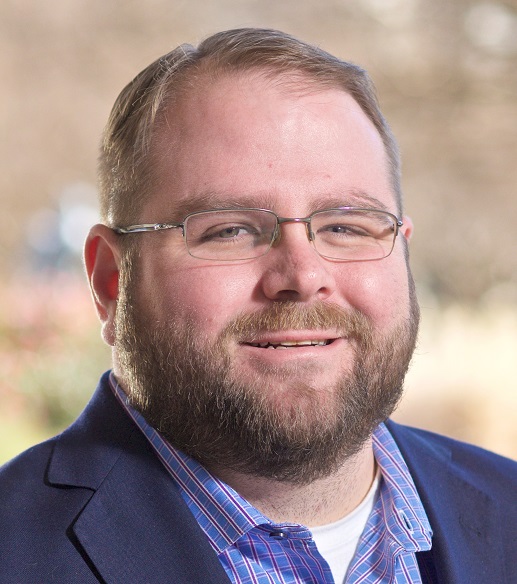 Kelly Haney
Facebook: Facebook.com/KellyTheMortgageGuy
LinkedIn: LinkedIn.com/in/KellyHaney
Twitter: @Kelly_Mortgage
Kelly Haney is a 17-year veteran of the mortgage business who has worked his way up from call center to management. He is very active in industry trade associations, having served as Immediate Past President of the North Texas Mortgage Professionals Association and Board Member of NAMB. He is also a member of the Texas Mortgage Bankers and Dallas Mortgage Bankers. Kelly's goal is to provide true value-added service to partners in his community.
---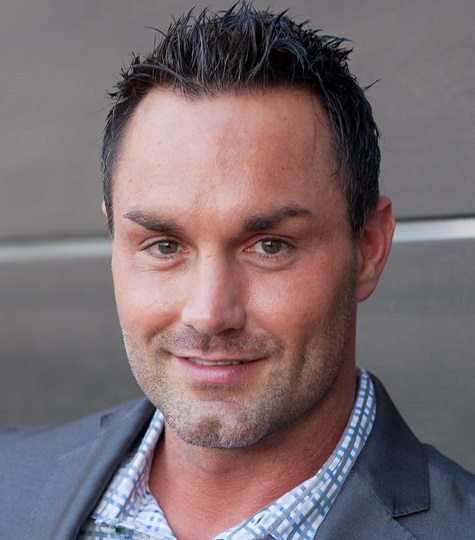 James Hooper
LinkedIn: LinkedIn.com/in/James-Hooper-53497210
Twitter: @JamesHooper07
Web site: PRMG.net
James Hooper started his mortgage career at in 1998, and since then, he is helping to revolutionize the wholesale and correspondent mortgage industry with his forward thinking. As National Sales Manager for PRMG, James helps Account Executives do things differently in a market that is changing rapidly to help them create value with Loan Officers across America. During his 20-year career, he has led sales teams that have funded more than $80 billion in loan production.
---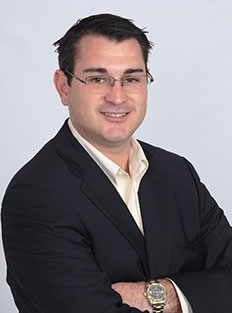 David Hosterman
Facebook: Facebook.com/DHostermanCastleCookeMortgage
Homes.com: Homes.com/Mortgage-Lenders/David-Hosterman/id-5713712
Lender411: Lender411.com/id/DHosterman
LinkedIn: LinkedIn.com/in/DavidHosterman
Redfin: Redfin.com/Openbook/Home-Loans/Denver-David-Hosterman-sp378897
Trulia: Trulia.com/Mortgage-Lender-Profile/DaveHosterman
Twitter: @CCMortgageLLC
Web site: CastleCookeMortgage.com/Loan-Officer/David-Hosterman
Zillow: Zillow.com/Lender-Profile/DaveHosterman
David Hosterman contributes his success to the amazing support of Castle & Cooke Mortgage LLC at a corporate level and his team at the Denver, CO branch. David has been the top producer for Castle & Cooke Mortgage LLC in 2014, 2015, and 2016 and has been recognized as a top producer in the industry nationally. David hosts the following weekly radio shows on AM 1690 KDMT: 11:00 a.m. every Saturday (The Mile High Mortgage and Real Estate Report), and 10:00 a.m. every Sunday (The Rocky Mountain Real Estate Network).
---
John H.P. Hudson
Facebook: Facebook.com/MortgageYou
Google+: Google.com/+JohnHPHudson
Instagram: Instagram.com/JHPHudson
LinkedIn: LinkedIn.com/in/JohnHPHudson
Twitter: @JHPHudson
Web site: JoinMFS.com
YouTube: YouTube.com/c/JohnHPHudson
"My passion gives me power and I am blessed to work with some amazing folks that have helped make Mortgage Financial Services one of the fastest growing mortgage companies in the country," said John H.P. Hudson.
As a #MortgagePro for 19 years, it's John's duty to help inspire, coach and mentor every #MortgagePro met to engage within their profession to help support every consumer possible fulfill their dreams of homeownership. 
---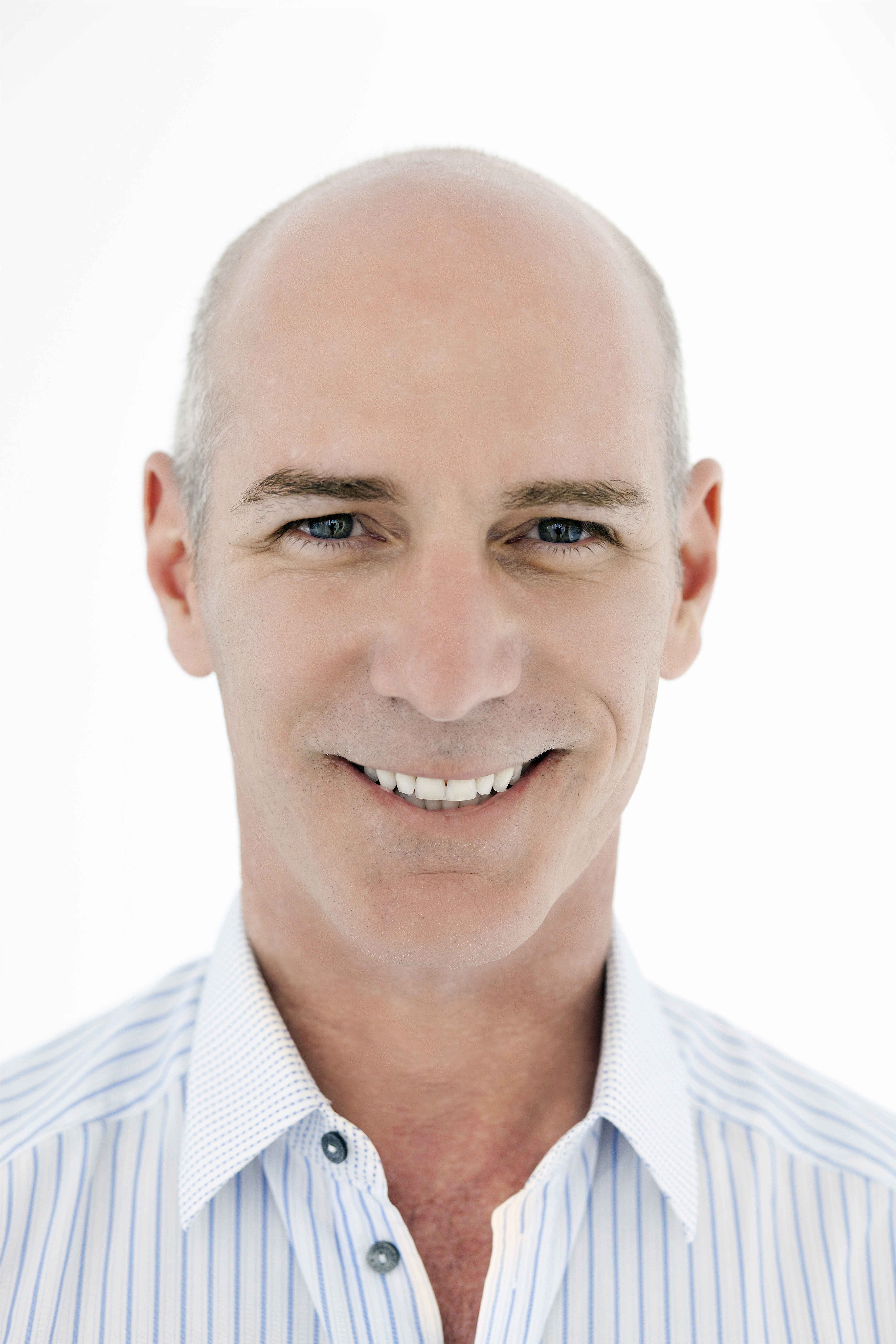 Dominic Iannitti
Blog: Blog.DocMagic.com
LinkedIn: LinkedIn.com/in/Dominic-Iannitti-2a405342
Personal Web site: DominicIannitti.com
Twitter: @DocMagic
YouTube: YouTube.com/User/DocMagicInc
With more than 30 years of experience, Dominic Iannitti is a perennial mortgage technology innovator and well-known leader in the industry. He constantly evangelizes the importance of leveraging mortgage technology to ensure that lenders operate efficiently, compliantly and cost-effectively.
---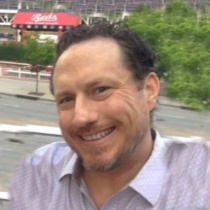 Scott Justice
Facebook: Facebook.com/EdgeUser
Instagram: Instagram.com/Inky_Scott/
LinkedIn: LinkedIn.com/in/Scott-Justice-7b86491
Twitter: @RedsDjEdge
Scott Justice started in the mortgage business in 1990 as a Collector, and has been in the industry ever since. During this journey, he has been a Loan Officer, Processor, Branch Manager, Operations Manager, Regional Vice President for a top lender, Due Diligence Auditor, Front Line Underwriter and Direct Endorsement Underwriter. Scott also worked part-time for The Cincinnati Reds and Cincinnati Bengals for more than 20 years in scoreboard operations. "The contacts I have made via social media are priceless," said Scott. "Get out there and play ball!"
---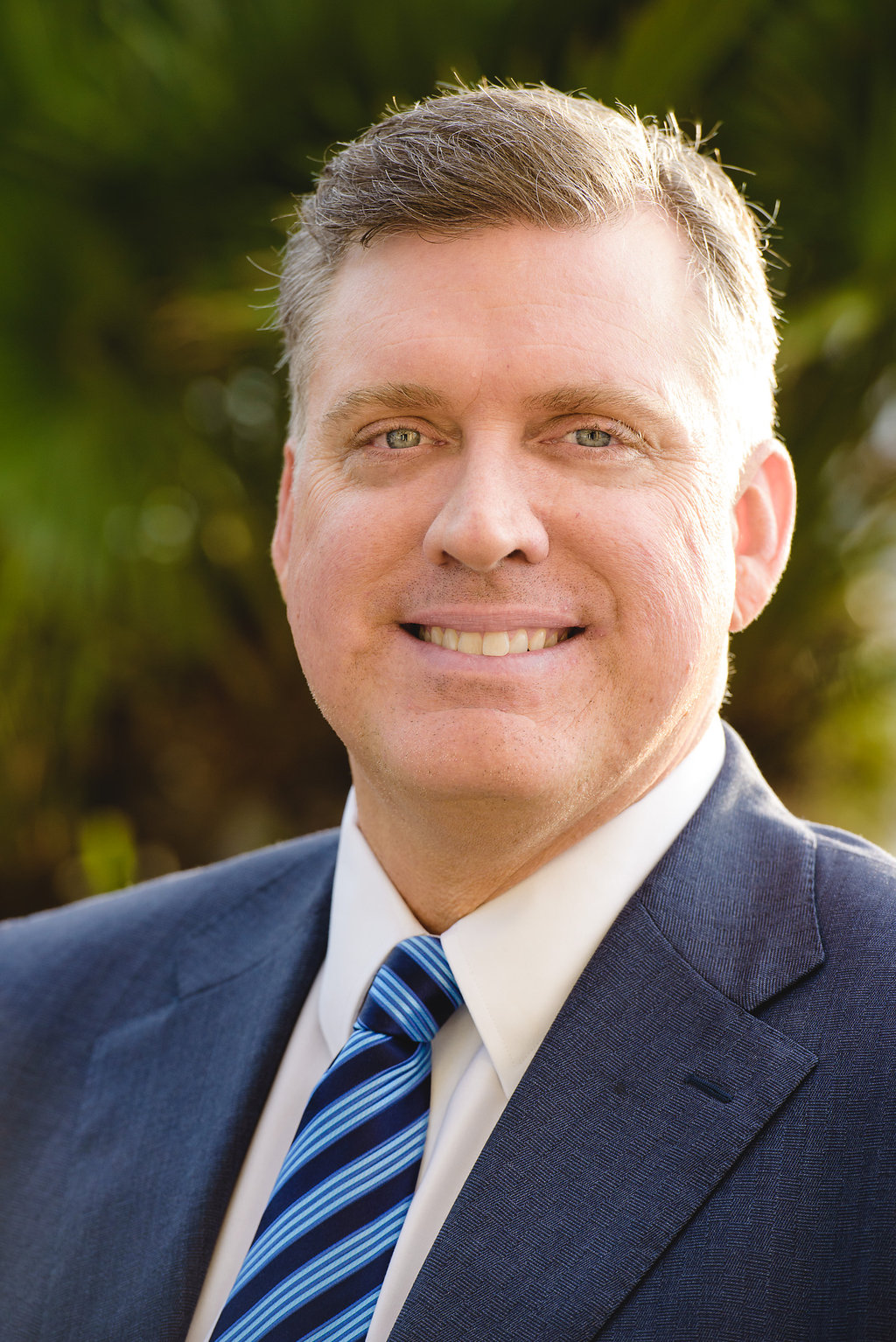 JP Kelly
Blog: Blog.OpenClose.com
Facebook: Facebook.com/OpenCloseSocial
LinkedIn: LinkedIn.com/in/JP-Kelly-4230b32
Twitter: @OpenCloseSocial
JP Kelly is a long-time veteran of the industry who possesses a diversified background—owning both a full-service mortgage bank and an enterprise-class mortgage technology software firm. He is a well-connected executive and constant innovator of contemporary, completely Web-based technology that helps lenders operate more efficiently.
---
Greg Lutin
Facebook: Facebook.com/Greg.Lutin
Instagram: @glutin
LinkedIn: LinkedIn.com/in/Gregory-Lutin-ab914348
As the Senior Vice President, National Director of TPO Sales at ResMac, Greg Lutin leads a national wholesale and correspondent sales team, providing all aspects of sales development, including recruiting top talent, establishing key sales initiatives, and serving as the interface between sales and operations. Before joining ResMac in 2014, Greg spent 18 years with Flagstar Bank, where he held various positions ranging from Account Executive, Regional Sales Manager, Divisional Sales Manager, and EVP/Director of National Sales. Drawing on his many years of experience in mortgage technology, Greg works closely with the IT developers at ResMac, as they continue to develop a best-in-class technology platform. A big believer in community, Greg supports various charities on both local and national levels.
---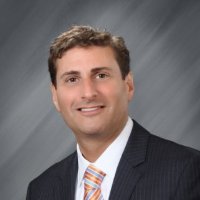 Carl Markman
Facebook: Facebook.com/CarlMarkman
LinkedIn: LinkedIn.com/in/Carl-Markman-b257439
Carl Markman began his career in the mortgage industry more than 24 years ago as a Loan Officer and quickly moved through the ranks to lead a significant team at one of the largest financial institutions in the industry. He now holds the title of Director of National Sales for one of the nation's top mortgage lenders, REMN Wholesale.
---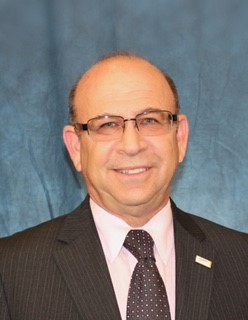 Allen Middleman
LinkedIn: LinkedIn.com/in/Allen-Middleman-b8433652
Allen Middleman, an Accredited Mortgage Professional and Senior Vice President at Freedom Mortgage Corporation, is an innovator, professional networker and widely recognized by his 17,000 LinkedIn followers. Allen has significantly impacted Freedom Mortgage Wholesale's business processes and the sales success of their Account Executives and brokers through technology enhancements. His latest venture includes heading up the Wholesale Division's InTouch sales team, a nationwide broker outreach group.
---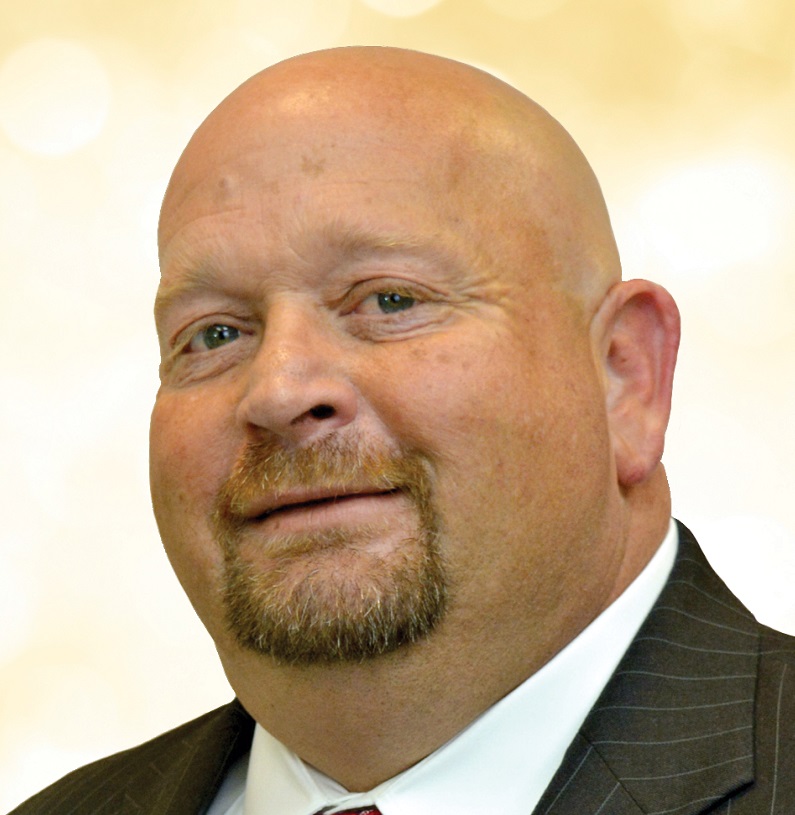 Bubba Mills
Facebook: Facebook.com/CorcoranCoaching
Instagram: Instagram.com/CorcoranCoaching
LinkedIn: LinkedIn.com/in/BuMills
Twitter: @CorcoranCoach
YouTube: YouTube.com/Channel/UCmcFtLYC2KiDp4HKTk3gDfg
Bubba Mills is the Owner and Chief Executive Officer of Corcoran Consulting & Coaching, whose clients are recognized as some of the most successful and influential professionals in their respective fields. Bubba has spent decades in the business world, crossing industry boundaries with the goal of transforming teams and revitalizing business culture by raising the bar on how you see your company, your clients, and the market around you.
---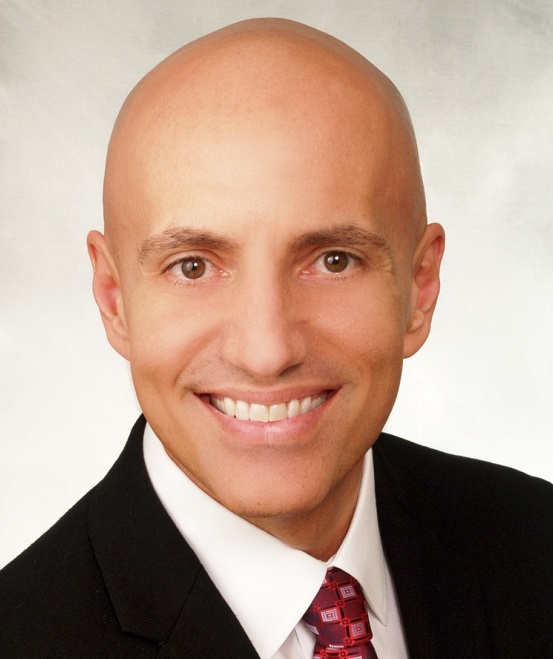 Eric Mitchell
Facebook: Facebook.com/EricMitchell0513
Instagram: Instagram.com/EricTMitchell
LinkedIn: LinkedIn.com/in/EricTMitchell
Twitter: @EricTMitchell
Web site: Eric-Mitchell.com
Eric Mitchell, Executive Vice President for Gold Star Mortgage, develops innovative purchase market strategies proven to revolutionize the way Loan Officers and Realtors partner, generating their unprecedented success and market reach. Using Gold Star's award-winning application technology, Eric creates highly sought after state-of-the-art lead generation platforms that have delivered sustainable growth for the thousands of sales professionals he has coached across North America. A Certified Master in Neuro Linguistic Programming, and industry-leader in Marketing and Business Development, Eric is a frequent presenter at national events.
---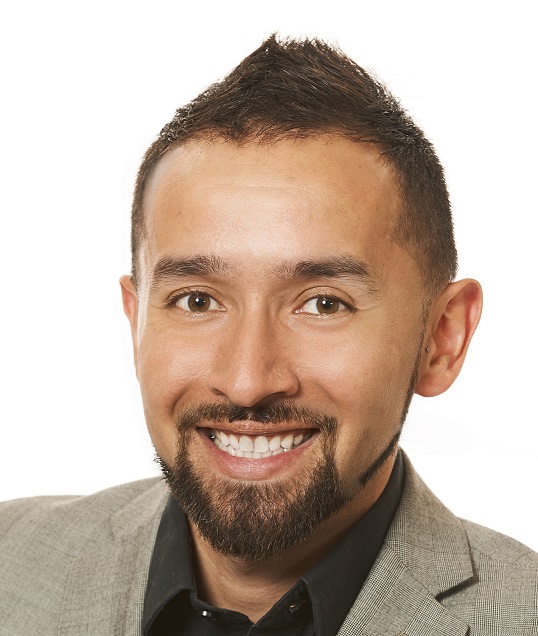 Andres Munar
Facebook: Facebook.com/AMunar727
Facebook: Facebook.com/MunarMortgage
Instagram: Instagram.com/Mr.Munar
LinkedIn: LinkedIn.com/in/AMunar
Twitter: @MunarMortgTeam
Web site: KeystoneAllianceMortgage.com
Zillow: Zillow.com/Lender-Profile/YourCentralPAMortgagePros
Andres Munar is the Co-Founder of Keystone Alliance Mortgage. He is committed to serving his clients, referral partners, community and team members by being a servant leader. Social media is one of Andres' favorite outlets to connect with friends, family, past/present and future clients. Andres believes you can have everything you want, if you just help other people get what they want.
---
Robert Padron
Facebook: Facebook.com/1stFinancialMiracleMile
Instagram: Instagram.com/1stFinancialMiraclemile
LinkedIn: LinkedIn.com/in/RobPadron
Web site: 1stFinancialInc.com
Robert Padron is President of the Miami Chapter of the Florida Association of Mortgage Professionals and Branch Manager for 1st Financial Miracle Mile and 1st Financial Brickell.
---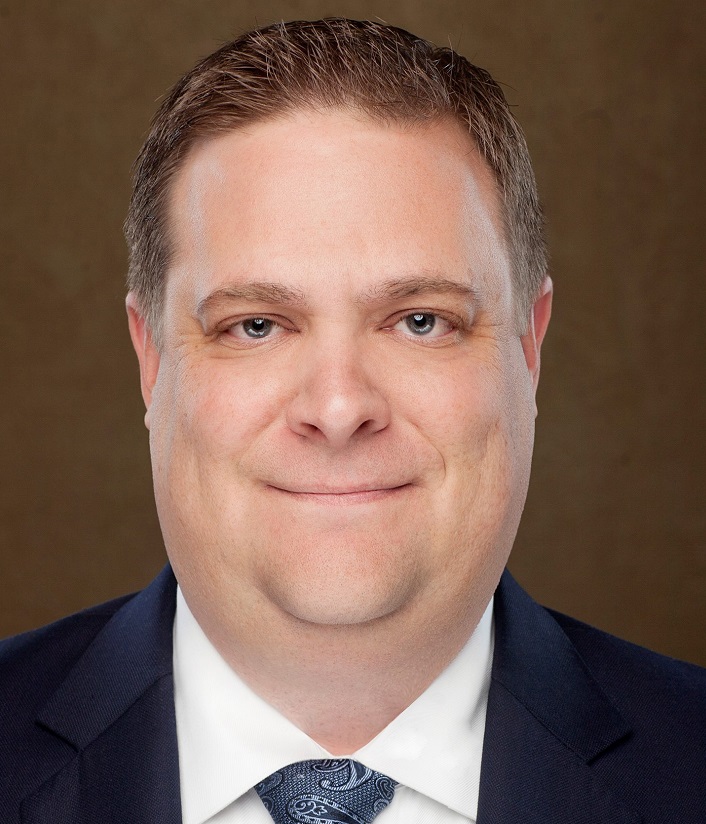 Nathan S. Pierce
Blog: NathanPierce.Social5.net
Facebook: Facebook.com/NathanSPierce
Facebook Business Page: Facebook.com/NathanSPierceAdvancedFunding
Instagram: Instagram.com/NathanSPierce
Twitter: @NathansPierce
Web site: NathanPierce.com
Nathan S. Pierce has been active in the mortgage industry since 1993 and is the Communications Committee Chairman and Board Member of NAMB—The Association of Mortgage Professionals, and President of NAMB+. He is also a Board Member of the Utah Association of Mortgage Professionals. He is a Certified Residential Mortgage Specialist (CRMS) and President of Advanced Funding Home Mortgage Loans in Salt Lake City, Utah. He was recently honored with the 2016 Mortgage Professional of the Year Award by the Utah Association of Mortgage Professionals (UAMP).
---
Kelly Lindsay Rogers
Facebook: Facebook.com/KellyRogersTeam
Instagram: Instagram.com/KellyLindsayRogers
LinkedIn: LinkedIn.com/in/KellyLindsayRogers
Web site: KellyRogersTeam.com
As a dedicated leader in her field, Kelly Lindsay Rogers is one of the premier experts on mortgage lending in the Houston area. Together with her team, she successfully determines solutions for each of her clients' financial needs. They ensure a straight-forward and efficient approach to the mortgage process for all parties to the transaction.
---
Shashank Shekhar
Blog: LendingExpertBlog.com
Facebook: Facebook.com/ArcusLending
LinkedIn: Linkedin.com/in/ThisIsShashank
Twitter: @ShashankTweets
YouTube: YouTube.com/ArcusLending
Shashank Shekhar is one of the pioneers in using social media in the mortgage industry. By leveraging his blogs, he has built a massive following that has helped him with client acquisition, conversion and retention.  
---
Adam P. Smith
Facebook: Facebook.com/AdamPSmith
Facebook: Facebook.com/ColoradoRealEstateFinanceGroup
Instagram: Instagram.com/AwesomeMortgageGuy
LinkedIn: LinkedIn.com/in/TheAdamPSmith
Twitter: @AdamPSmith1
Web site: CoreFinanceGroup.com
Web site: AdamPaulSmith.com
YouTube: YouTube.com/TheAdamPSmith
Adam P. Smith is President and Founder of The Colorado Real Estate Finance Group, a commercial and residential real estate finance firm. He started the company in 2005, and during his career, has helped thousands of clients, both individuals and corporations, in their goals regarding real estate finance, as well as both personal and corporate finance and has personally written billions of dollars in mortgage and finance deals.
---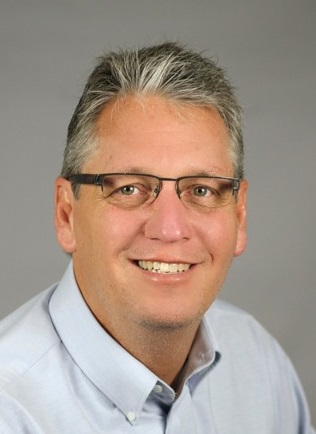 Thomas Smith
Facebook: Facebook.com/Mortgagesandbs/?ref=aymt_homepage_panel
LinkedIn: LinkedIn.com/in/Thomas-Tom%E2%80%8B-smith-612-386-7672-251b6aa
Twitter: @Omsiguy
With more than 30 years in the business Thomas Smith still gets excited about helping borrowers achieve their dreams, whether they are a first-time homebuyer or a seasoned veteran of buying homes. Thomas makes sure that the borrower is well-informed and well-educated about the entire mortgage loan process, something he feels is key to a successful loan.
---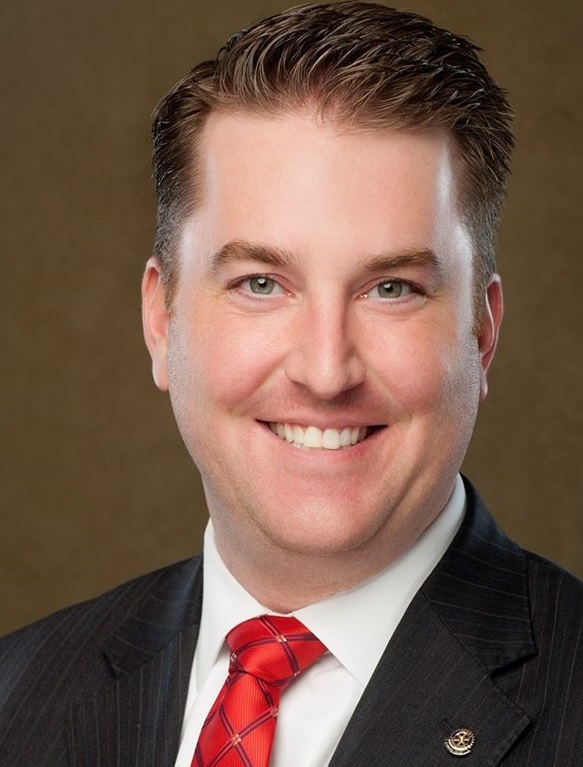 John Stevens
Facebook: Facebook.com/JohnGStevensUtah
Facebook: Facebook.com/JohnGStevensNMLS512252/?fref=ts
Google+: Plus.Google.com/+JohnGStevens
Instagram: Instagram.com/JohnGStevens
LinkedIn: LinkedIn.com/in/JohnGlenStevens
Pinterest: Pinterest.com/JohnGStevens
Tumblr: JohnGlenStevens.Tumblr.com
Twitter: @JohnGlenStevens
YouTube: YouTube.com/Channel/UCZRVeBfo7aKAz2BjIV7O_Fw
John Stevens is RPM Mortgage's Growth VP and serves the mortgage industry as President-Elect of NAMB—The Association of Mortgage Professionals, connecting lenders with lawmakers online and in person to help all consumers safely achieve the American Dream of owning a home.
---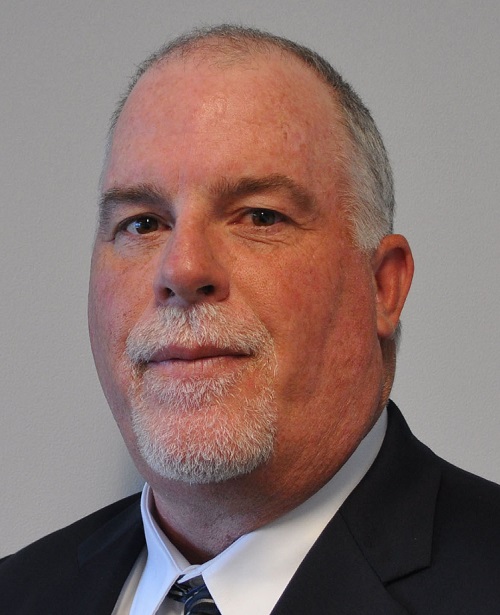 Scott Stoddard
Facebook: Facebook.com/Quandis-Inc-278354345558367
LinkedIn: LinkedIn.com/in/Scott-Stoddard-37092a4
Web site: Quandis.com/About/Recent-News
Scott Stoddard is a recognizable figure in the mortgage industry, specifically in enterprise-level servicing technology. He was the Founder and Chief Executive Officer of LenStar, completing a successful acquisition to London Bridge where he then served as Group Executive. He co-founded Quandis in 2003, and has since grown the company into one of the leading default management software firms in the mortgage industry.
---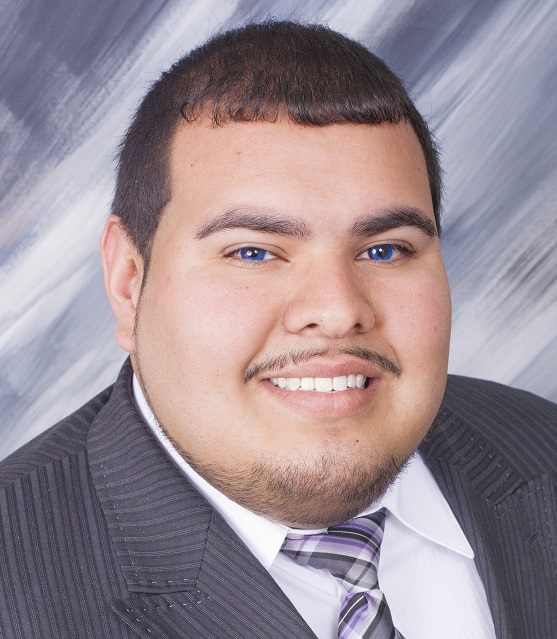 Ed Stojancevich
Blog: HomeTips.Blog
Facebook: Facebook.com/TheRockstarCloser
Instagram: Instagram.com/RockstarCloser
LinkedIn: LinkedIn.com/in/EdStojancevich
Twitter: @HomeFinanceNWI
Web site: TheRockstarCloser.com
Web site: EShomeloans.com
Ed Stojancevich has been in the mortgage industry for more than 10 years, and every year, finds the industry more exciting and innovative.
"I utilize social media to build my brand, build relationships and help my real estate partners grow their business," said Stojancevich. "With my background in public relations, I focus on three main things: Consistently giving my clients amazing service, exceeding the expectations of my realtor partners, and constantly learning. My mission statement is very direct and precise: 'I help people buy the home they want, with programs that destroy my competition and with service that is second to none.'"
---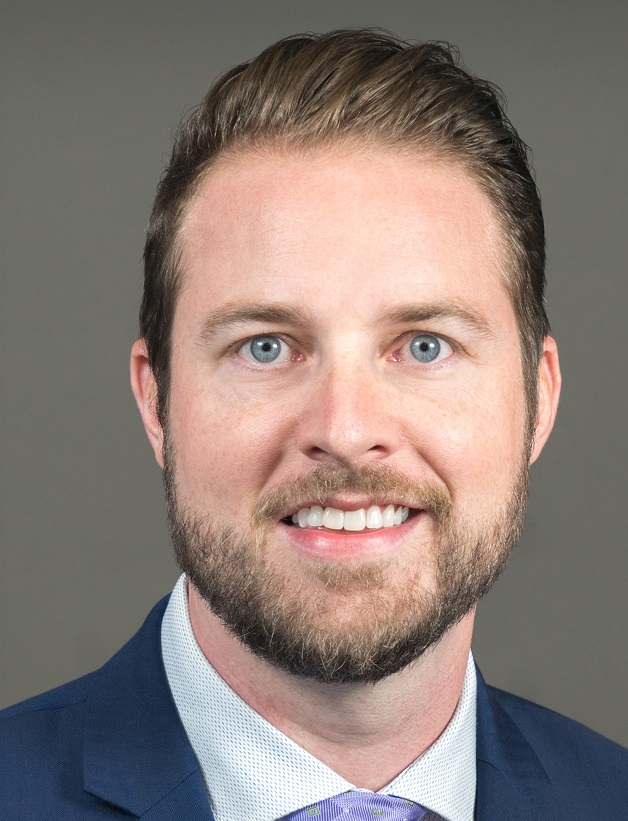 Jon Tallinger
LinkedIn: LinkedIn.com/in/Jonathan-Tallinger-70624b2
Jon Tallinger is Vice President of Sales and Marketing at Class Appraisal, a Michigan-based nationwide appraisal management company. Jon has been in the appraisal business since 2002 when he started his career as a state-licensed appraiser in the state of Michigan.  
---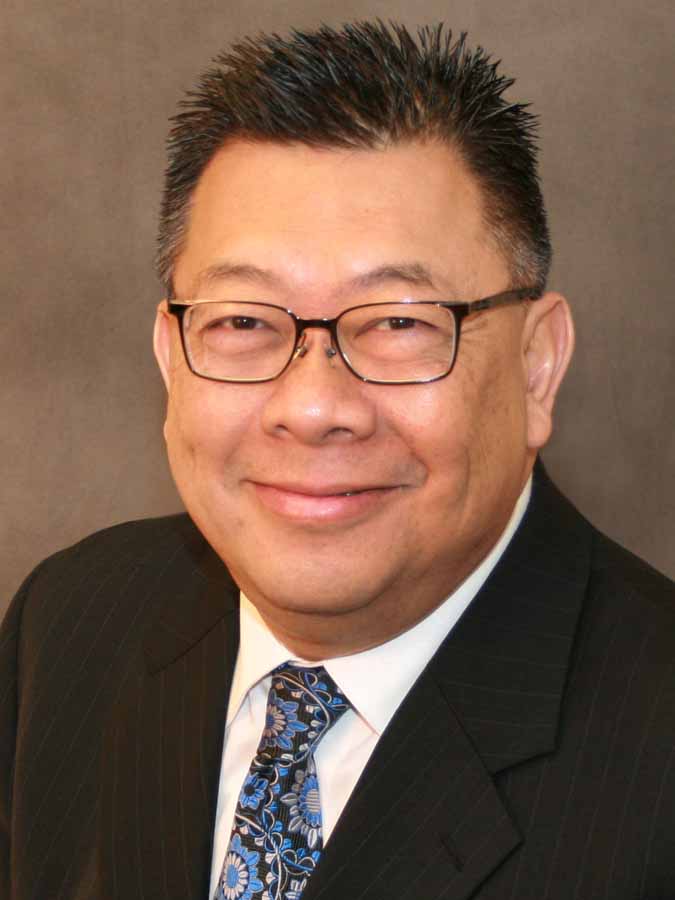 Godwin Tsui
Facebook: Facebook.com/Gowintx
Instagram: Instagram.com/Gowintx
LinkedIn: LinkedIn.com/in/GodwinTsui
Twitter: @Gowintx
Web site: GotWealth.com
Having served his entire work life in the financial service industry, Godwin Tsui has a passion for helping people manage their finances.
"The mortgage is a very important part of any family's financial composition and should be carefully managed and reviewed along with a comprehensive financial plan," said Tsui.
---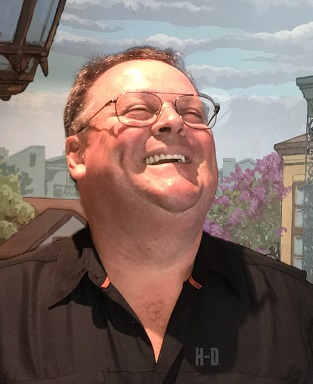 Carl White
Facebook: Facebook.com/MortgageMarketingAnimals
LinkedIn: LinkedIn.com/in/MarketingAnimals
Podcast: LoanOfficerFreedom.com
Web site: MortgageMarketingAnimals.com
Carl White's podcast is the top podcast for loan officers in America, he has the largest Facebook Fan Page for LOs in all of Facebook, and has the most recommendations in LinkedIn of anybody in the entire mortgage industry, all while running one of the most successful mortgage marketing training programs in the U.S. for top-producing loan officers that teaches the strategies that loan officers in his own mortgage branch use today.  
---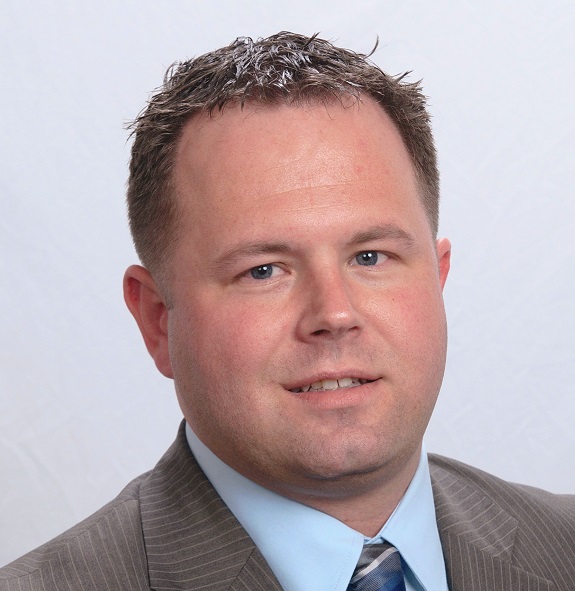 Mark Wilkins
Facebook Business: Facebook.com/TheMortgageMark
Facebook Personal: Facebook.com/MortgageMarkPA
Instagram: Instagram.com/TheMortgageMark
LinkedIn: LinkedIn.com/in/TheMortgageMark
Twitter: @TheMortgageMark
Mark Wilkins is a 10-plus year industry veteran serving as Meridian Bank's Team Manager. Mark's focus and engagement on local social media networks has paid dividends for his team and himself. He was voted "Best of Bucks 2017," Top Mortgage Lender on the Bucks Happening List and is a seven consecutive year winner as a Five-Star Professional in Philadelphia Magazine.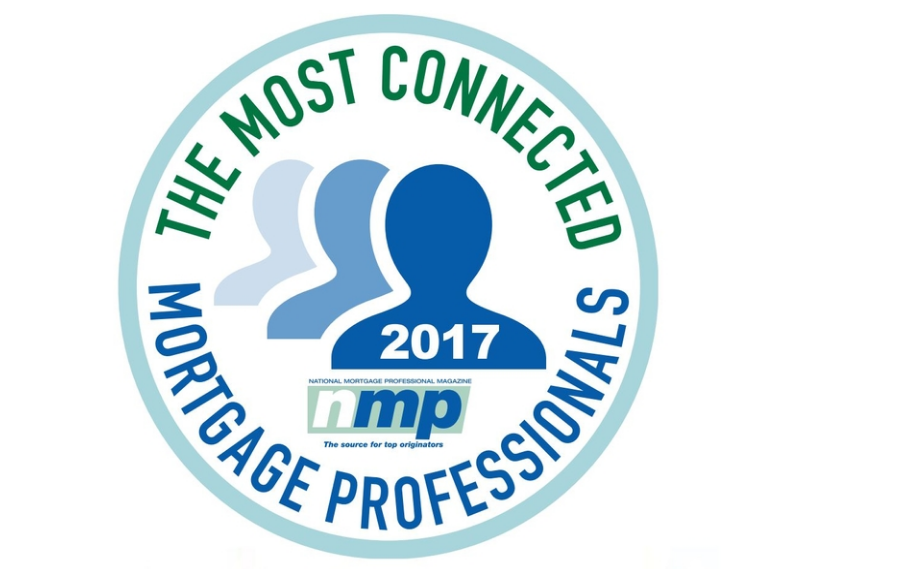 ---