Study: Renting Is Perceived as a More Affordable Option
Two-thirds of Americans view renting as a more affordable option than homeownership, according to Freddie Mac's new
Profile of Today's Renter
report.
Sixty-seven percent of renters polled by Freddie Mac stated renting was a more affordable option for them than being a homeowner, while 67 percent also said they will continue renting because of financial reasons. Seventy-three percent of Baby Boomers and 74 percent of Millennials identified renting as being a more affordable choice.
"Perceptions of affordability and cost continue to play an outsized role in the choices of America's renters, as they overwhelmingly see renting as more affordable and the right choice for them right now," said David Brickman, Executive Vice President and Head of Freddie Mac Multifamily. "Remarkably, half of Baby Boomers who rent do not anticipate owning a home in the future, with a growing number of Generation Xers following suit. Indeed, we are witnessing an historic shift in preference among older Americans, as they increasingly are choosing the size, convenience and affordability that renting offers over ownership."
As for satisfaction, it seems that most renters are not complaining. The survey found 66 percent of renters were content with their overall rental experience and 64 percent stated they do not plan to move. Fifty-four percent continued to believe that renting is a good choice for them now; among Millennials, that share is 71 percent.
Freddie Mac's study was based on a survey conducted online by
Harris Poll
between Jan. 30 and Feb. 1 among 4,115 adults aged 18 and over, including 1,209 renters.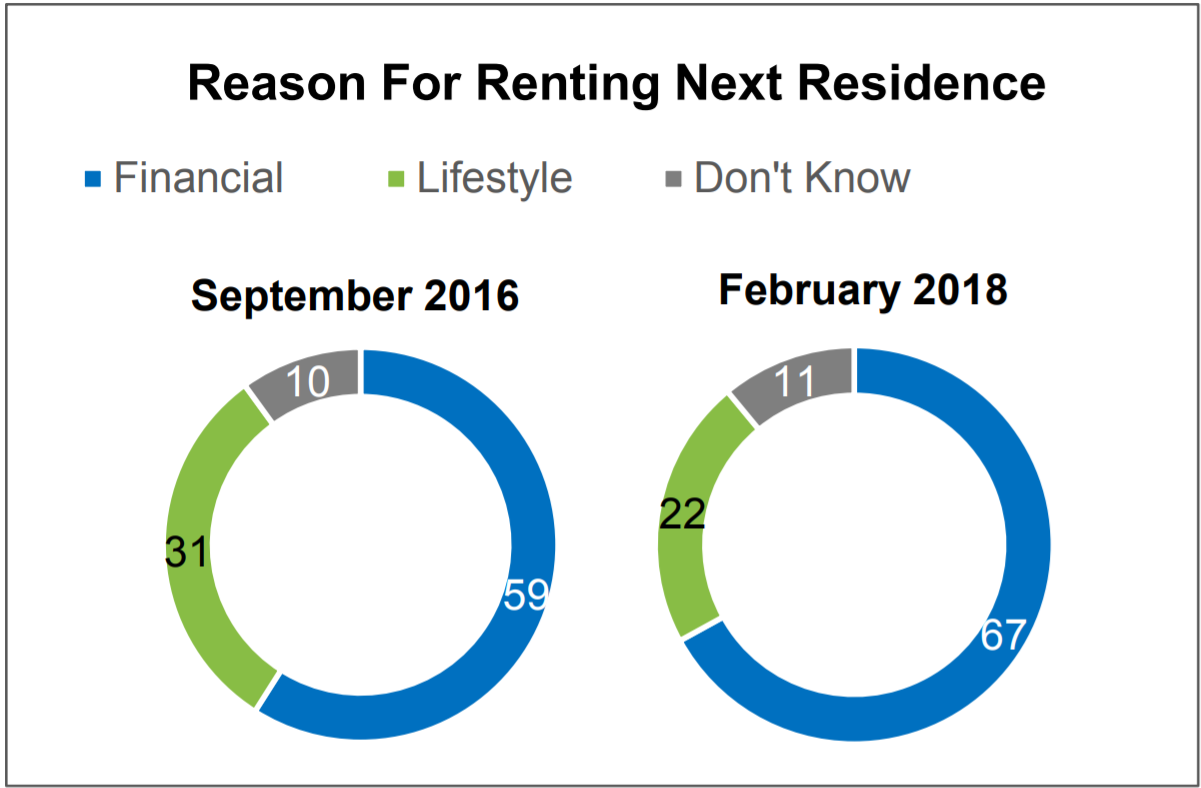 Subscribe to the NMP Daily