Zillow: It Takes Seven Years to Save for a Downpayment
An American earning the median income and putting away 10 percent of that sum each month would be able to save enough for a 20 percent downpayment on the average home in just over seven years,
according to new data from Zillow
.
The seven-year saving period is the longest for a downpayment since early 2008. In comparison, it took 5.5 years to save for a 20 percent downpayment in 1998.
Of course, some markets require much more time and other require far less. For example, someone earning the median household income in San Jose ($118,061) would need about 22 years of saving to come up with a 20 percent downpayment for the median home, which is worth $1.28 million. In comparison, Pittsburgh homebuyers need only 4.8 years for saving money.
"The simple fact that home values have far outpaced income growth, lengthening the time needed to save for a downpayment, contributes to Millennials' struggles to enter homeownership," said Zillow Director of Economic Research and Outreach Skylar Olsen. "Saving up for a downpayment can be tough, especially when the cost of everyday life outpaces the money you put into the bank. It requires good budgeting and long-term planning. It's one reason why more and more first-time homebuyers are looking to family and friends for financial help when coming up with their downpayment."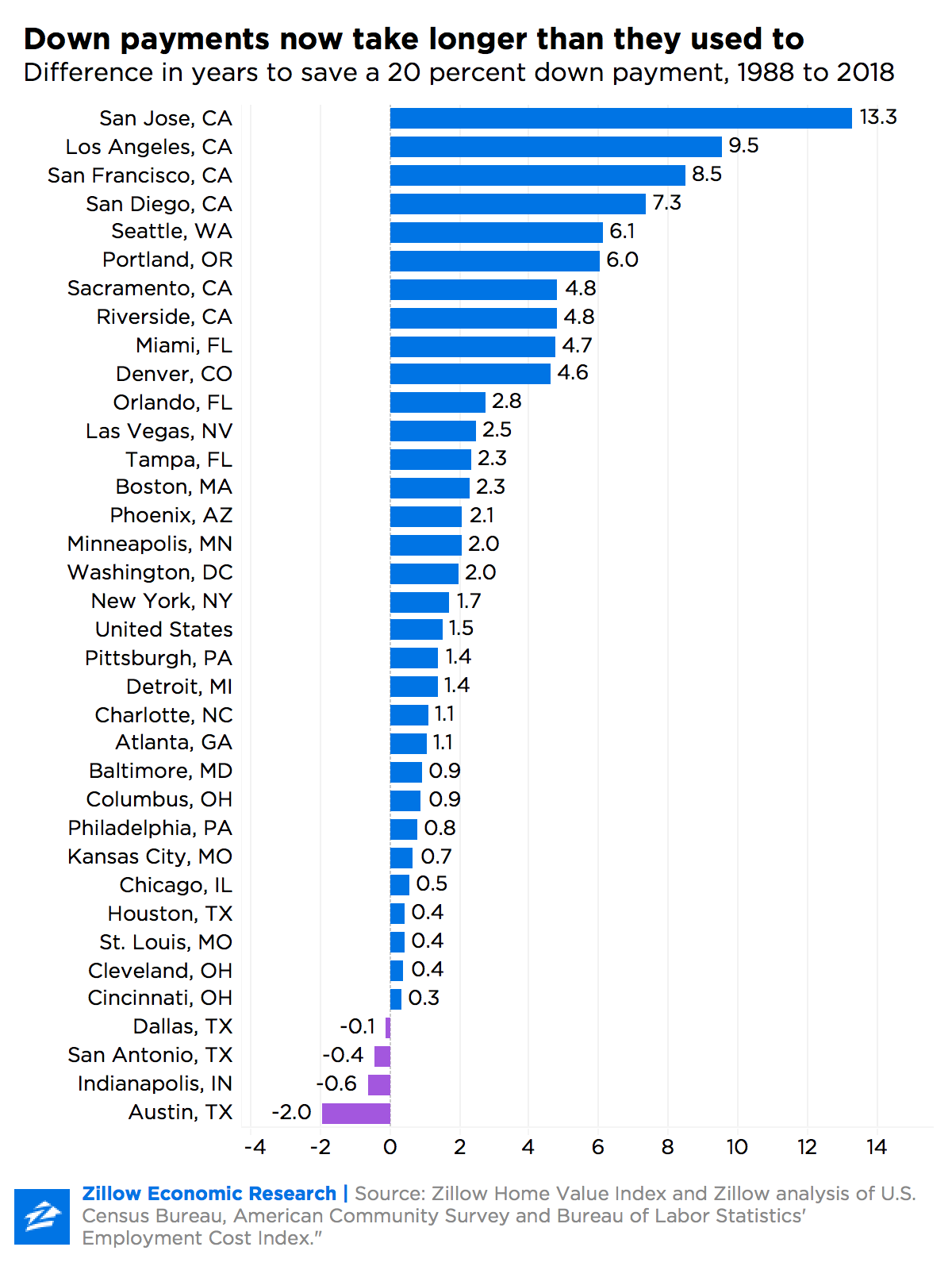 Separately,
Redfin released its own data analysis
that determined a homebuyer with a housing budget of $2,500 a month and a 20 percent downpayment was able to purchase a home for as much as $473,750 at the beginning of the year when 30-year mortgage rates were averaging around four percent. But now that rates have climbed above 4.75 percent, that same buyer can only afford a home priced up to $444,000—a loss of $29,750 in purchasing power.
"Sellers haven't quite come to terms with the fact that they no longer have buyers wrapped around their finger," said Redfin Chief Economist Daryl Fairweather. "This push and pull is likely to continue until early 2019 when the home-buying season picks back up."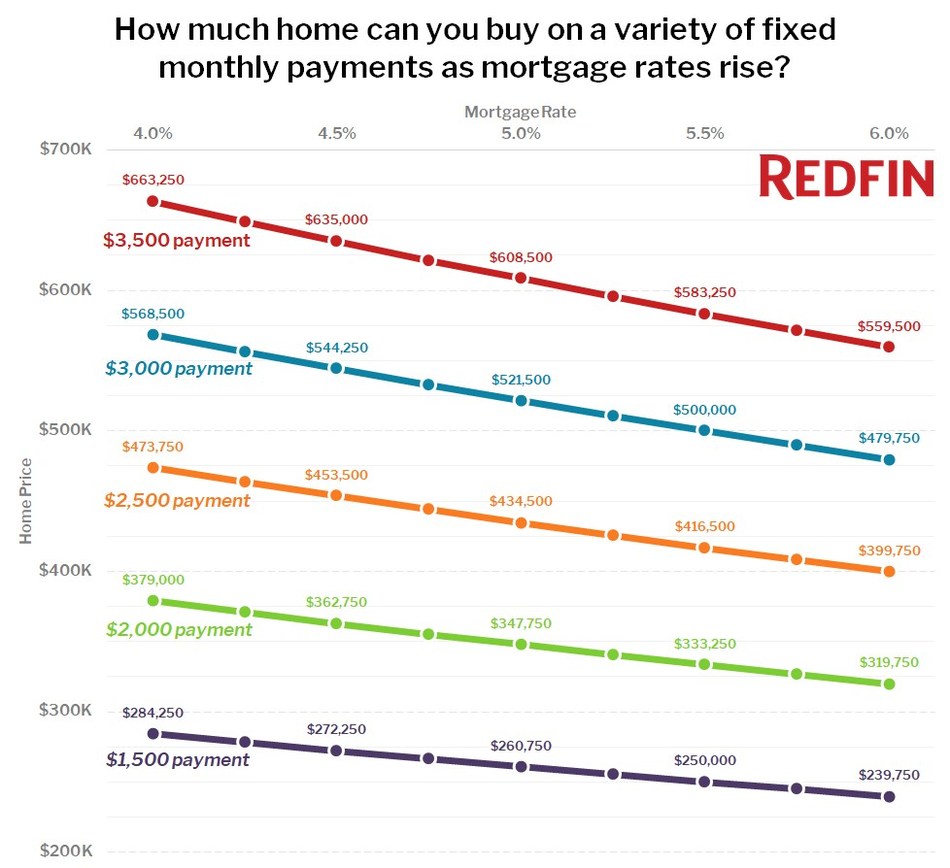 Subscribe to the NMP Daily