UWM Faces Class Action Lawsuit Over Broker Ultimatum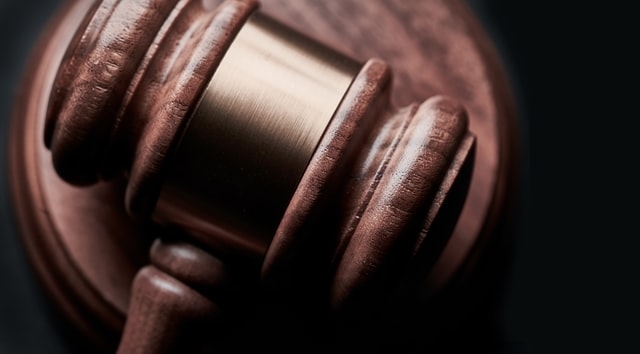 United Wholesale Mortgage is facing a Class Action lawsuit that was filed by The Parrish & Goodman Law Firm, on behalf of a large group of independent mortgage brokers from Florida. The group is looking to earn back their freedom to choose which lender is best for their clients, following the anticompetitive ultimatum that was issued by UWM CEO Mat Ishbia in early March, according to a press release from the firm.
"UWM's leveraged ultimatum is clearly unlawful, unfair and is designed to use UWM's dominant market share (nearly 35% according to company claims) to limit the consumers' choice and steer business for their own gain," according to the release. "This position also runs counter to the actual value provided by mortgage brokers - the ability to shop all lenders and select the company and loan program that provides their clients the best possible rate, experience and process. In some cases, this ultimatum could create conditions by which consumers will lose access to financing altogether, depending on which lender is offering programs that match their credit profile."
The lawsuit alleges that UWM willfully violated a number of Federal and Florida laws and regulations including The Sherman Antitrust Act, The Florida Antitrust Act, Tortious Interference with Business Relationship and Florida's Deceptive and Unfair Trade Practices Act. It also alleges that it forced brokers into an unenforceable Contract of Adhesion.
"I joined this suit because, as a mortgage broker, I refuse to have a lender dictate what is best for me, my clients and my business," said Dan O'Kavage, president of the O'Kavage Group based in St. Augustine, FL. "I want to provide my clients, who are often integral members of our local community like teachers, firefighters and police officers, the best possible mortgage available to them. If a lender is going to force me into an ultimatum that restricts my ability to find the ideal loan for them, I will always come down on the side of standing on principle and will fight back -- as are a number of my peers."
UWM's ultimatum will not allow brokers who conduct business with Rocket Mortgage or Fairway Independent Mortgage Corporation to work with the company. Both Fairway and Rocket have since issued a number of responses, raising concerns about a broker's freedom to choose who they want to work with.
"While courts have the job of enforcing legal rights, freedom is a mindset. Freedom is the ability of an individual to make autonomous decisions – not have them forced upon you. Freedom is a precious thing," said Rocket Pro TPO executive vice president, Austin Niemiec as he doubled down on his initial response in a previous statement issued in early March. "Once someone gives one of their freedoms away, the dangerous descent down the slippery slope begins. Rocket ProSM TPO and Fairway today. Caliber, Freedom, Loan Depot or others tomorrow. An MI company the next day. A wallet share demand the next. If you can be forced into not working with lenders, then everything else is on the table."
"The actions by United Wholesale Mortgage are not only entirely unethical, and the behavior demonstrated by a schoolyard bully, but also incredibly ill-conceived," said Robert Goodman, partner at Parrish & Goodman. "There is no room in our economy, or our society, for large market participants to conjure up schemes to weaken competition. Courts have long held this behavior to be unlawful, and we are confident they will again in this matter with United Wholesale Mortgage."
"I am fighting back against UWM because my freedom and independence, the reason my clients choose to work with me, has been stripped away," said Dan O'Kavage. "If I didn't want to operate in an independent fashion, I would work on the retail side of the industry and work in-shop for one of the major lenders. That was never something I considered nor wanted to do. I like being local. I like supporting my neighbors and community. UWM is stripping my freedom to be the best loan officer for my clients."
"We do not comment on legal matters that are currently pending, especially those that have no merit or substance," said a UWM spokesperson, in an email statement to NMP.