Can Technology Replace the Originator?
As new apps and sites move into the industry, originators must prove their worth
New technology often generates a lot of speculation about whether the latest software, gadget or application will replace the human element in any given situation. The mortgage industry is no different. As various third-party sites make their presence known in the real estate market, so, too, are apps and sites making a splash with mortgage originations. Quick online pre-approvals are fast becoming the norm, and companies are racing to come up with bigger and better ways to insert technology, efficiency and transparency into the mortgage process.
The questions is: With all the new technology available for consumers looking to finance a home, from Web sites to apps and everything in between, will the market squeeze out of the role of the mortgage originator? Luckily, the answer, quite simply, is no. A mortgage is one of the most complex financial instruments most people will encounter, and the role of the originator to guide consumers through the process is invaluable. That doesn't mean mortgage professionals can keep doing business as usual, however. In today's market, originators must embrace the available technology, while still proving their worth to the consumer.
The value of technology
Just as technology can help make our day-to-day lives easier and better, with everything from apps that let us pay for our morning coffee with our smartphones to being able to sync data across multiple devices, so too can advancements help make the mortgage process easier and more efficient—both for originators and borrowers. This past March, closing times for all loans fell to 44 days, the shortest closing times in a year, according to the March 2016 Ellie Mae Origination Insight Report. Many in the industry point to improved technology as one explanation for the faster closing times.
Probably the most common and well-known technological application in use in the mortgage process is the prequalification or pre-approval tool. Most companies and Web sites can capture a potential borrower's basic data and give them an estimate of what kind of mortgage they might qualify for. This simple step is a critical one, as it's often the first glimpse a borrower has into the financial realities they'll experience when undertaking a mortgage. Lenders should make sure any app or tool they offer is simple and easy for borrowers to understand and use. These apps and tools are often the initial interaction a client has with your company; and they are particularly good for getting borrowers intrigued with a company—the first step toward getting them to submit a loan application.
Of course, there's a lot more technology where that came from. Of particular note are applications or websites designed to educate consumers on the overall mortgage process itself, as well as what it may mean for borrowers. Some tools tailor their information to individual borrowers so they can actually properly budget a mortgage in with their other financial obligations, as well as explain such core ideas as interest rates, transactions costs and principal amounts. Apps or Web sites like these can be effective in helping clients to understand the complexities of financing a home at their own speed and on their own timetable. Such apps and Web sites also are particularly helpful when accompanied by the guidance and advice of an expert mortgage originator who can answer additional, and individual, questions or clarify financial points.
Although staying informed about the latest technology and advances in the field is critical for mortgage professionals, don't be seduced by the lure of what's new and shiny. Make sure any technology you introduce—either for yourself or your clients—actually improves the process. Do your research and consider how any tool will be perceived and used by clients. Otherwise, you're just creating another hurdle for your borrowers, and more work for yourself as you try to walk them through the technology. And remember this critical point: When it comes to the actual mortgage transaction, a colorful user interface can never replace a seasoned mortgage professional. Be sure you show every client the true value of a seasoned and committed mortgage originator. Your expertise and hands-on work is what will set you apart from the sea of 1s and 0s.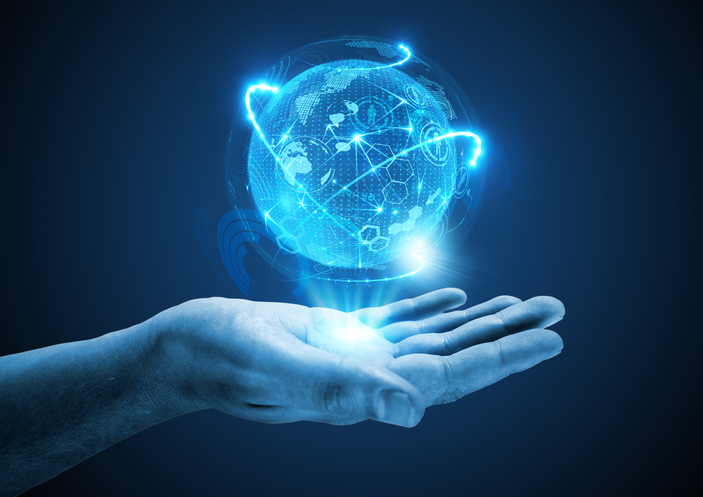 The value of an originator
Although originators may work with the latest and greatest technology, it's not going to replace them anytime soon. The mortgage transaction as we know it today is extremely complicated; and the average borrower has only a minimal understanding of how it works and the kind of information that is needed. A mortgage is one of the largest financial transactions that most people will undertake in their lifetime. In fact, this past March, the median sales price of an existing single-family home was $224,300, according to the National Association of Realtors (NAR). Having an app walk you through a $200,000 or more transaction is just not feasible. People want to be guided through such an important transaction by other people—people they can trust.
But the ability to assist a borrower during the mortgage transaction, while an important skill, is not the only asset a seasoned mortgage originator brings to the table. When you're working with borrowers, make sure you not only offer them quality loans, but the best service as well. That's something that technology can never replace. Be responsive to clients' calls and e-mails, and be as thorough as you can whenever you're answering a question. If you don't know the answer right away, let them know you'll research it for them, and be sure to get back to them promptly.
In addition to stellar customer service, seasoned originators can help clients find the best product for their financial situation. A mortgage professional has the ability to look at a wide range of products and help clients determine the best mortgage for them based on factors other than just straight numbers. Perhaps the borrower wants a lower down payment or a quick close. A good originator knows the different loan types available from different lenders, and can help borrowers identify exactly what they need. If a borrower has an unusual financial situation that a computer application would reject out of hand, a savvy mortgage originator will know what lenders offer manual underwriting and which lenders offer lower credit requirements. This kind of market expertise is invaluable for today's borrowers.
Of course, to be able to provide this kind of stellar service for borrowers, originators will need to do some work of their own. Be sure to keep up to date on not only the latest technology, but also what's happening in the market—and not just where interest rates are today and where they're headed (although that's important, too). Keep up-to-date on state and national regulatory changes that could affect your work and the kinds of loans available to borrowers. Work with a multitude of lenders that offer a wide variety of loan products. If you have access to a wide breadth of mortgage programs, you can help borrowers get the right product for them and their particular financial situation. Know which lenders focus on turn times—and not just underwriting turn times, but how long it takes to go from initial application to closing—so you can help clients who may be working with an accelerated timetable.
Borrowers' heads may be turned by the latest clever app or gadget, but once they've moved past the brightly colored home screen they can be quickly turned off by technology that is cumbersome to use or doesn't offer any real value. By working hard to get them the loan they need to buy the home they want, borrowers will be truly impressed by the wide suite of services and expert advice offered by a seasoned mortgage originator.
Conclusion
By effectively and thoughtfully embracing technology originators can maximize their value to today's borrowers. Use technology to the advantage of your business and your clients. If an app helps shorten closing times, use it. If it simply confuses your borrowers, skip it. The real value in the originator equation is what you bring to the table, including your market knowledge and the variety of loans you offer and lenders you partner with. If you work with clients to get them the best loans at the best rates, while at the same time offering your expertise and individualized, personal service, you'll not only prove your worth to clients, you'll grow your business, too.
---
---
Rey Maninang is senior vice president and national sales director of Carrington Mortgage Services LLC's Wholesale Mortgage Lending Division. Under Rey's leadership, Carrington's Wholesale Division has increased volume production by over 100 percent within a two-year period, and successfully launched several strategic initiatives resulting in consistent profit increases.
---
---
This article originally appeared in the May 2016 print edition of National Mortgage Professional Magazine.