NAMB: On the Road Series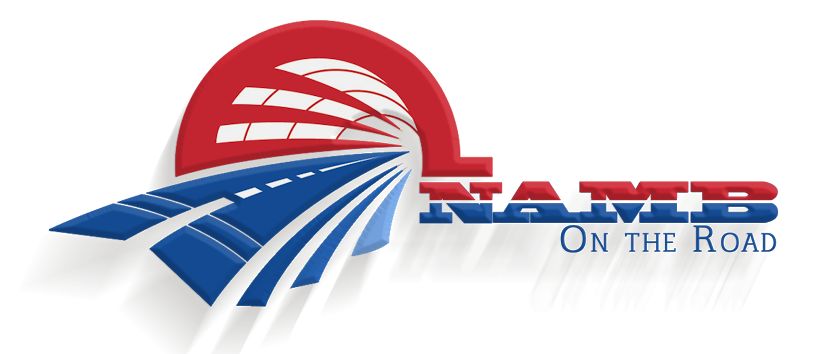 Join NAMB—The Association of Mortgage Professionals on Thursday, Feb. 2 from 10:00 a.m.-5:00 p.m. at The Walnut Creek Marriott in Walnut Creek, Calif. as part of the NAMB: On the Road Series sponsored by United Wholesale Mortgage! This day-long session features a series of workshops geared towards helping you be more productive in 2017!
The agenda for the day is ...
►9:30 a.m.-10:00 a.m. Registration
►10:00 a.m.-10:50am: Property Values and the 2017 Outlook, Presented by Michael Simmons, Co-President of Axis Appraisal Management Company
This session will provide a detailed and informative look at the state of appraisals in 2017 in California and beyond.
►11:00 a.m.-11:50 a.m. How to Build a 100% Referral Based Purchase Business, Presented by Ron Vaimberg, President of Ron Vaimberg International, as well as the Executive Director and Head Coach of NMP U, a division of National Mortgage Professional Magazine
Get the attention of the "Right" agents to do business with: Explode your referral partner network without making a single cold call; obtain more business from existing relationships with one single question; get any potential referral partner to meet with you using a single statement; and so much more …
►Noon-1:00 p.m. Lunch With NAMB President Fred Kreger and NAMB Lobbyist, Roy DeLoach
Learn about the legislative and regulatory outlook for the mortgage industry in 2017 and beyond. In addition, see what NAMB has in store for 2017 including the KickStart program, NAMB East, NAMB National and more!
►1:00 p.m.-1:50 p.m. Turn Online Conversations Into Clients With Barbara Yolles, Chief Marketing Officer, United Wholesale Mortgage
A strategic focus on digital conversations provides a competitive advantage in such a crowded mortgage market, where so many mortgage players are fighting to distinguish themselves and increase market share. That's where social media can be the great equalizer—or the great differentiator—between you and your competition. It's about more than sharing photos, videos and #HotTakes; social media is a platform for building better relationships, delivering better service, and using precision marketing to hit your target. In this presentation, UWM Chief Marketing Officer Barbara Yolles will explain how you can use social media to grow your mortgage business and have your messaging heard in such a noisy space.
►2:00 p.m.-2:50 p.m. Fannie Mae and Day 1 Certainty
Day 1 Certainty from Fannie Mae gives you freedom from representations and warranties on validated loan components and supports process efficiencies. Get Day 1 Certainty with:3:00pm - 4:50pm: Marketing and Advanced Reports in Point presented by Calyx Software - Don't miss out on this opportunity to learn the features of Marketing and Advanced Reports in Point. In 2017, learn how to compete on the big stage and stand toe to toe with your competition, learning analytics and data is the key!
►3:00 p.m.-4:50 p.m. Marketing and Advanced Reports, Presented by Calyx Software
Don't miss out on this opportunity to learn about the features of Marketing and Advanced Reports in the Calyx Point system. If you want to compete on the big stage and stand toe to toe with your competition, you will need to learn analytics and data as they do!
►5:00 p.m.-6:00 p.m. Happy Hour With NAMB and CAMP Leadership!
The cost for this day-long session of informative presentations is only $55 per person which includes lunch and continental breakfast! Take advantage of this unique opportunity and start your 2017 off on the right foot ... register today!