Cordray Raises Heat Level in Arbitration Ban Debate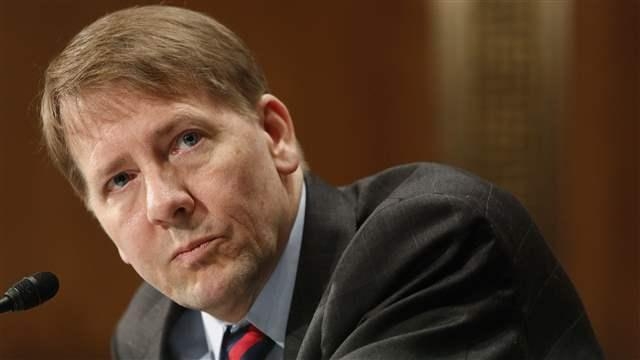 The Consumer Financial Protection Bureau (CFPB) is pushing ahead with its efforts to unilaterally ban the use of so-called "free pass" arbitration clauses by financial services providers.
In a speech before the regulatory agency's Consumer Advisory Board, CFPB Director Richard Cordray made it more than clear where he stood on the subject.
"Companies have been able to use these obscure clauses to rig the game against their customers to avoid group lawsuits," Cordray stated. "Group lawsuits can result in substantial relief for many consumers and create the leverage to bring about much-needed changes in business practices. But by inserting the free pass into their consumer financial contracts, companies can sidestep the legal system, avoid big refunds, and continue to pursue profitable practices that may violate the law and harm consumers on a large scale."
Although the CFPB has not officially presented any proposed regulation related to this aspect of arbitration, Cordray gave the impression that the language of any new proposal was chiseled in regulatory stone.
"The proposals we have under consideration would require companies to send to the Bureau all claims made by or against them in consumer financial arbitration disputes and any written awards that stem from those filings," he continued. "By developing comprehensive data on these matters, over time we will be able to refine our evaluation of how such proceedings may affect consumer protection, if at all. In order to create more transparency and spur broader thinking by researchers and other parties, we are considering publishing this information so the public can analyze it as they see fit, consistent with appropriate privacy considerations."
Cordray did not offer any clue when the proposals would be made public. But in an interview last week with National Mortgage Professional, Alan S. Kaplinsky, head of the Consumer Financial Services Group at Ballard Spahr LLP, questioned whether the CFPB took its congressionally mandated responsibility a bit too far by putting forward a ban without proving there was a serious harm to consumers.
"Congress authorized the CFPB to conduct a study on arbitration in consumer financial services institutions and said that if it found arbitration is not in the public interest, then the bureau has a right to issue a regulation to prohibit it," said Kaplinsky, who also raised his concerns on the CFPB's actions at a Denver-based field hearing sponsored by the regulator. "This does not mean they can regulate out of thin air—they can only regulate if their study shows it is necessary to protect consumers. But their own study showed that arbitration is in the public interest and consumers were being protected by it. The regulation they are thinking of issued would be invalid—not because of [recent arbitration-related] Supreme Court cases, but because it was contrary to their study."