Certification Is a Must
Regulatory mandates are increasing and it doesn't appear that the climate will change soon. This is both good and bad news. The good news is that many regulations exist to protect the borrower, and others to protect the broader United States financial system. Also, a rapid move to standards in policy, process and data will create significant efficiencies in the market over time.
Many lenders and service providers, however, view the new regulatory and associated standards as a burden. They have a short-term view, which, frankly, is easy to understand. For years, they have faced increasing costs, and the new regulations just add to the financial burden. Even though the industry will eventually settle into a standard set of processes and data, it is hard to imagine because it will require significant investment in training, education and certification. The real challenge to the industry, then, is to expand the short-term view into the future and work to understand and leverage the benefits of standardization. It won't be a simple snap of the fingers, though. The key will be to strategically move along with the industry to a standards-based model, both internally and with all counterparties.
Just 10 years ago many of the mortgage processes were manual or used technologies that automated core functions, such as loan application, underwriting and core servicing. Moving data and documents through the origination and closing processes required uploads and downloads, faxes and e-mails. Making matters worse, most of the technology providers used proprietary data sets internally, making it difficult to integrate with other off-the-shelf products.
The move to standardization started when the Federal Housing Finance Agency (FHFA)—along with the government-sponsored enterprises (GSEs) and the Mortgage Industry Standards Maintenance Organization (MISMO)—began standardizing the data required to transact business by launching what is now known as the Uniform Mortgage Data Program. Most lenders understand this by the resulting acronyms of Uniform Loan Delivery Dataset (ULDD), Uniform Loan Application Dataset (ULAD), Uniform Closing Dataset (UCD) and so on, yet MISMO remains a mystery to many.
The Consumer Financial Protection Bureau (CFPB) joined the movement by focusing on standards that arose from the Home Affordable Modification Program (HAMP), ensuring borrower care based on those timelines and information requirements. CFPB then announced TILA-RESPA Integrated Disclosure (TRID) Rule or "Know Before You Owe," which standardized both the processes and forms required to originate and close a loan. Most recently, the CFPB announced a new standard for Home Mortgage Disclosure Act (HMDA) reporting. Again, MISMO was instrumental, working closely with the CFPB, to ensure that data required for both TRID and HMDA leveraged standards when possible.
We expect an ongoing increase in process, regulation and data standards, with some to be announced this calendar year. What many industry participants don't realize is that many government entities in the mortgage and lending community (not just the FHFA and CFPB) meet regularly for the sole purpose of working towards a standards-based approach with specific regard to MISMO.
MISMO is a complex topic for most business professionals. The data standard involves technology like XML and is represented in a schema of thousands of data elements covering the life of the loan and all portions of the process. For business people, it might as well be Greek. Truth be told, MISMO can also be a challenge for technical professionals, who must expand into deep knowledge of the mortgage business. So why is MISMO so widely used? It is now being adopted across the industry because it was carefully created by industry experts over time and has been battle tested by the GSEs and others. Quite simply, MISMO standards work.
MISMO as an organization has launched two separate certifications: One for software products and one for individual data professionals. Software companies can have their products certified as MISMO-compliant based on a series of questions and answers in an application, by reference or through a third-party review. Individuals can receive the Certified MISMO Standards Professional (CMSP) designation through a combination of education and participation. MISMO offers a full suite of supporting training and education that ranges from hands-on participation in open work groups, to classroom sessions and virtual courses. With these certifications, MISMO adds value to the industry indirectly by providing training and certification, and directly by identifying people and software products that are "MISMO Compliant."
The CMSP certification process was smartly written to include participation as 25 percent of the total certification points requirement. This encourages active work group participation with extra points for taking leadership roles in work groups and/or serving as work group representative to another work group. Attending more work groups provides exposure to different parts of the model, rounding out an individual's knowledge and expertise. Also, the time allotment for attending and participating in these work groups is a very feasible couple of hours per month.
At Actualize Consulting, our Mortgage and Fixed Income Practice focuses exclusively on the lending space, with specific attention to mortgage and mortgage-backed securities. We feel that it is critical to stay abreast of MISMO with company and individual involvement.
For our employees, we have established a certification tracking process with checkpoints and regular progress check-in meetings. This group mentality provides support and encouragement while discussing individual lessons learned from each step of the process. To reinforce the importance of this certification, we have added it to each employee's goals, which also ensures our clients can trust our consultants as experts in all aspects of MISMO. Also, several of our employees teach the classes, so current and future clients can experience our people and their knowledge and expertise in action.
We are exposed to many lenders and technology providers in the work we do in the mortgage data space. Many of our engagements involve testing for UMDP data set compliance or helping lenders become MISMO-compliant. We find that companies involved in MISMO are way ahead of the curve.
Software certification is a formal evaluation process completed to ensure that a software package meets identified functionality, expectations and/or standards. In today's competitive environment, having one or more third parties provide accreditation to a software package is the best way to give credibility that the application resolves the identified need.
In order to demonstrate how a software certification can add value to your organization, let us look at a real-life example. Recently in the mortgage industry, CFPB introduced TRID. Also, Freddie Mac and Fannie Mae have been working jointly to develop various data specifications under the UMDP that define the data delivery rules for the mortgage industry. These data specifications follow the data models maintained by MISMO. These changes have created a significant need, as mortgage industry participants will be required to deliver data, that follows the MISMO data standards, to Fannie Mae and Freddie Mac, while complying with the TRID regulation.
To assist the mortgage industry in fulfilling this need, our example company produces new software that creates data that precisely follows the rules established in the UMDP data specifications. How can this company give credibility to its new software package? That's right, software certification! Let's look at the options.
MISMO offers a certification for software that complies with all MISMO standards, while Fannie Mae and Freddie Mac offer an endorsement for software packages that are fully compliant with the given UMDP data specification. Our example company submits its software package to MISMO, Freddie Mac, and Fannie May for evaluation, and receives favorable assessments from each submission. Now our example company has a MISMO certified software application that is also endorsed by Freddie Mac and Fannie Mae, adding significant industry standing to this newly developed software package.
Though software certifications have been in the industry for many years, it may be a new idea to realize just how powerful they can be. Software certifications add credibility and acknowledgement of the scope of a company's industry mastery. Also, companies that have software certifications are more easily integrated with Freddie Mac and Fannie Mae for UMDP than companies without. If it were exclusively your decision, who would you call for assistance with UMDP data delivery: a company endorsed by Fannie Mae and Freddie Mac with a MISMO certification, or one without?
So, if you are an executive with a lending institution or a service provider ask yourself the following questions:
►Is our company participating in MISMO?
►Should I have some of my staff receive an individual CMSP certification?
►Are the people we hire to help us with MISMO integration certified?
►Are the software products that are critical to my company MISMO compliant?
Given where the industry is moving, it makes sense to get involved and have at least some focus on MISMO. Depending on bandwidth and other priorities, this shift may be difficult, but it will become critical for your company to be able to transact business using industry standards, specifically MISMO. CFPB will leverage standards and it is safe to assume that they will measure compliance with the processes and data reflected in MISMO.
The industry isn't going back to the olden days when it was okay to jam data into forms and clean things up at closing. The industry is moving ahead and standards are paving the way. Make sure you are not left behind!
---
---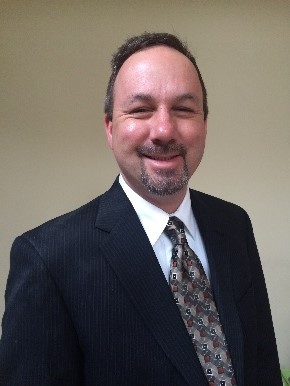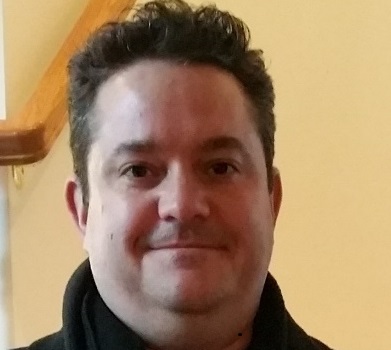 James Adams (left) is a manager at Actualize Consulting with 15-plus years of project management experience in information technology and financial services. He may be reached by e-mail at JAdams@ActualizeConsulting.com. Geran Combs (right) is a senior manager at Actualize Consulting with 21 years of experience in the Financial Services industry, including more than 16 years of data management experience. He may be reached by e-mail at GCombs@ActualizeConsulting.com.
---
---
This article originally appeared in the August 2016 print edition of National Mortgage Professional Magazine.