The NAPMW Report: Honing in on What Young Women Want
As an avid supporter of women in the mortgage industry, the National Association of Professional Mortgage Women (NAPMW) knows that by diversifying our membership as much as possible, we can represent and support women through all walks of life, providing role models and the opportunity to build lifelong relationships that extend beyond the professional world.
It is no secret that female Millennials are possibly our biggest target for membership in the coming year. They themselves are attracted to organizations that have more diversity, specifically ones that support women in business and leadership positions.
According to PricewaterhouseCooper's study, "The Female Millennial: A New Era of Talent," female Millennials will make up 25 percent of the global workforce by 2020, and that these women "are more highly educated and are entering the workforce in larger numbers than any of their previous generations."
Fortunately, we benefit by having an association that is run by more women than men, giving us an advantage when it comes to our target audience. But just like the rest of the mortgage industry, it has become apparent that attracting Millennials involves more than just diversifying our association's leadership and membership.
PwC notes that "57 percent of female Millennials said they would avoid working in a particular sector solely because they believe it had a negative image." Unfortunately, the financial services industry stands at the top of the list as the least appealing industry for millennials, even to this day.
This shouldn't be a surprise to any of us, and may seem like a big set-back, but we have a few things working for us in these stats. While Millennials value reputation and image as a reason for taking or not taking a job, according to PwC's 2013 report, "Millennials at Work: Reshaping the Workplace," 52 percent of our young generation are most attracted to jobs that offer opportunities for career progression, with 44 percent looking for competitive wages and other incentives. These two preferences rank well above the importance of reputation and image. 
So we have our "in" with Millennials. If we can offer them vast amounts of leadership training and career-building opportunities, coupled with a competitive salary, then we can build an attraction to the mortgage industry and create an influential work culture unlike any that has come before us.
But first, we've got our own work to do before we can really offer amazing professional benefits to these young people.
Ask, and ye shall receive
As a frequent conference-goer, the topic of Millennials always brings a crowd of mortgage professionals packed in conference rooms. This year's NAPMW Annual was no different, as we decided to host an impromptu session on Millennials in our workforce and how to get them into NAPMW. Many of our leaders did introduce new training and policy changes that have taken effect inside their own companies, and how NAPMW could mimic those at networking events and leadership seminars provided by the organization. Overall, it was a great session, with a lot of input from our membership.
But let's not sugarcoat it. Those discussions, whether at NAPMW Annual or any other conference I've attended, also seem to involve a little bit of incredulity and distance from the generation that many of us and our peers have raised. As much as we like talking about bringing Millennials into the mortgage industry, we also talk just as equally about how different they are from us and issues we have found in working with them.
"They're entitled." "They want to be praised." "They want more time off."
In particular, as I sat in the NAPMW Annual session on Millennials, listening to what my peers had to say, I noticed we did have a couple Millennials in the room, sitting quietly, maybe waiting for someone to ask for their input? But nobody did. We talked about how to attract Millennials, and we said our two cents on how we feel about them, but we didn't even ask the Millennials in the room for their thoughts.
This is where we need to improve. If we want to work well with Millennials and bring them into our industry, we have to change the way we look at them. And trust me, we want to, because by 2020, 50 percent of the global workforce will be Millennials, and in order for us to stay ahead of the game, we need to recruit good players to keep us at top performance.
Team players
Merely changing our perception of Millennials could be the key to building a work environment that draws them towards our companies and associations. Take PwC for instance. They look at millennials differently than we often do. PwC notes that female Millennials are far more confident than any female generation before her and sees herself in leadership positions, with 49 percent believing they could rise to senior positions within their current employer. They also want their work to have purpose, to contribute something to the world and be proud of their employer that stands behind them.
PwC doesn't look at those stats and say, "Millennials are entitled." Instead they say, "Millennials are driven, confident, and ambitious and we want them on our team."
Likewise, their most valued opportunities on the job involve the chance to work with mentors and strong coaches who will give them critical feedback on work performance. And if they do well, a simple "thank you" would suffice.
Again, PwC doesn't see this as "needing praise," but merely a chance to instill confidence and reward good deeds by spreading positivity throughout the workplace. Isn't that what everyone wants?
Lastly, they do want more work/life balance, but I'm not going to even look at the PwC report and just say, so do I. I also would love to spend more time with my family and kids, as this makes me truly happy, and usually more productive when I am working.
In all honesty, I don't see these as Millennial traits, I see these as human traits. When I first came into the workplace, I was eager to learn, do well, and saw myself one day sitting in a chair, making decisions that could positively impact my peers and industry. How fortunate are we to have a generation that wants the same things and who are courageous enough to be honest about it?
Shape of things to come
Maybe we've been looking at this all wrong. Instead of looking at Millennials as a workplace alien, we should build upon the attributes that we all share. Because although the PwC titled their 2013 report, "Millennials at Work: Reshaping the Workplace," it is in fact us who will be reshaping it for them, and ultimately, reshaping it for ourselves.
While Millennials hope to one day have the chance to make a positive impact on their industry, we now have a chance to actually do that by creating a workplace that advocates for diversity, encourages professional growth in leadership and business, and builds strengths out of weaknesses. We can build performance management and career progressive systems that open a path for not just Millennials to grow, but for us to learn as well. Additionally, we'll not only be molding the next generation of mortgage professionals, we will also get great insight into new opinions, ideas, and different ways of looking at our companies and associations.
Here is where we have an opportunity to make the kind of work environments we wish we had when entering the workforce. Because at the end of the day, wouldn't we all like to do our job well, grow and climb up the ladder, and be able to spend time with our families in the process?
Millennials are not that different from you and me, but growing up with the Internet means their world view is often broader and they've often had access to anything they want at the drop of a hat. This means they aren't afraid to look elsewhere if their needs are not met in the workplace. Meeting those needs by simply collaborating and figuring out what we would all like in our ideal work cultures is the key to pulling them in and keeping them around. So instead of focusing on the word "Millennial," let's focus on our similarities and how to recruit good talent by creating a work environment where new hires and long-term employees will benefit for many years to come.
---
---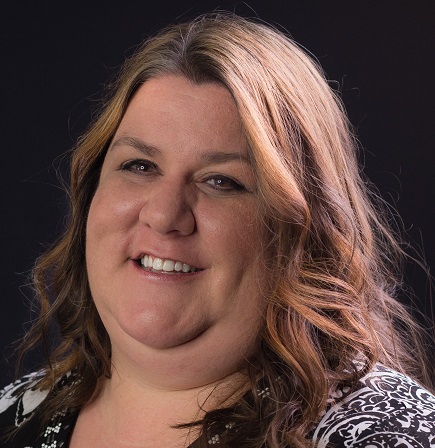 Kelly Hendricks is president of the National Association of Professional Mortgage Women (NAPMW) and is vice president at St. Louis-based Delmar Financial. She may be reached by phone at (314) 398-6840 or e-mail President@NAPMW.org.
---
---
This article originally appeared in the September 2016 print edition of National Mortgage Professional Magazine.