Gene Lugat Named MAA Chairman for 2017-2018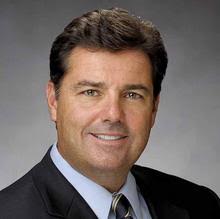 The Mortgage Bankers Association (MBA) has named announced today that Gene Lugat, PrimeLending Inc.'s executive vice president of Eastern Division, national industry and political relations, has been appointed chairman of the Mortgage Action Alliance (MAA) for the 2017-2018 election cycle.
Lugat joined PrimeLending in July 2009 as senior vice president, regional production manager for the Mid-Atlantic region, and was previously senior vice president of sales and operations for National City Mortgage. He is a past president of the Maryland Mortgage Bankers Association and recently served on the MORPAC Committee as a board member for the 2015-2016 election cycles. Lugat succeeds Fowler Williams, who served as MAA chairman for the 2015-2016 election cycle.
"MBA is grateful that Gene will be sacrificing his time and effort to help build on MAA's already significant grassroots operation," said MBA Chairman Rodrigo Lopez. "Gene's success in the industry and deep leadership expertise will undoubtedly benefit him through this election cycle."