MBA's Mortgage Action Alliance: A Message From MAA Chairman Gene M. Lugat
This month, the Mortgage Action Alliance (MAA) is gearing up for our 2017 Action Week, taking place from Oct. 2-6 this year. Action Week is a week-long event dedicated to helping real estate finance professionals learn how to become more engaged in political advocacy that supports our industry. Why should you get involved? Because MAA is a non-partisan nationwide grassroots lobbying network of real estate finance industry professionals that allows our industry to speak to our elected officials with one voice.
Our goal this year is to get 1,000 MAA App downloads and surpass 20,000 MAA members. Last year, we had about 60 companies participate and signed up just over 2,400 new MAA members. We are hoping to surpass those numbers this year. We'll be recognizing all participants at MBA's Annual Convention and will be spreading the word on social media.
If you aren't an MAA member, you can join for free at
MBA.org/JoinMAA
. To download the App, visit
MBA.org/MAAapp
or search for "Mortgage Action Alliance" in the App Store or Google Play.
Your participation makes a difference, and the MAA App couldn't make taking action any easier. During Congress' August Recess, more than 2,500 industry professionals contacted their elected officials, sending 6,500-plus letters to Congress about key issues, including GSE reform, transitional authority to originate mortgage loans for experienced MLOs transitioning between federally-insured depositories and non-depositories and across state lines, and reauthorizing the National Flood Insurance Program (NFIP).
A big thank you to the three companies with the most individuals taking action in August: New American Funding, with 894 employees taking action; FBC Mortgage, with 146 employees participating; and Union Home Mortgage, with 108 employees contacting their elected representatives.
The more MAA members we have, the stronger our voice will be as we play an active role in how laws and regulations that affect the industry and consumers are created and carried out. Help us reach our goal by enrolling your company to participate and running a MAA membership campaign within your office. For more information, visit
MBA.org/ActionWeek
. 
---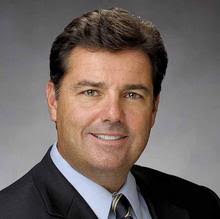 Gene M. Lugat is chairman of the Mortgage Bankers Association's Mortgage Action Alliance. Gene is executive vice president, national industry and political relations for PrimeLending Inc.
---
This article originally appeared in the September 2017 print edition of National Mortgage Professional Magazine.
---