Do Online Reviews Make You Nervous?
Don't fear. There are not as many trolls as you imagine. You don't have to cherry pick reviews and customers to survey anymore. Stop walking through the unmanaged minefield of online customer feedback.

Commonly, it's perceived that 30 to 40 percent of reviews are negative. There could be several reasons for this. Loan Officers are far too self-critical in a grueling industry where closing loans can be a long, arduous process. The experience can be emotional and complicated, with many touch points. It's often working with motivated, yet uninformed customers. The process is as much an education as it is a business transaction.
Despite these challenges, there is tremendous value delivered. Why shouldn't great Loan Officers be acknowledged for helping more Americans become homeowners?
So, what are the numbers?
From a data set of nearly a quarter million reviews that surveyed closed loans automatically, the SocialSurvey team found that only 1.13 percent or less are actual unpleasant reviews. Positive reviews numbered 95.98 percent, while 2.89 percent were neutral.
Virtually only one percent of all reviews were unpleasant reviews! Challenge accepted and negativity debunked!
Welcome to a world of visibility. For SocialSurvey customers, we're unveiling a new dashboard to help drive this point home. Now mortgage companies have access to a leaderboard that shows the Loan Officer rankings by region or branch. Get data beyond just bad reviews; have actionable data into your superstar performers so you can incentivize and reward your top performers.
Don't let a handful of unhappy customers or disgruntled employees manage your online reputation for you. Transform your unsung happy customers into champions to reflect the true voice of your customers. Leave behind a fear-based, scarcity mentality and embrace a world of abundance. Rest easy at night knowing there's a set it and forget it survey platform. You're a superstar that deserves to sleep easy at night with full confidence in your brand. Welcome to the cool side of the online reputation pillow.
Speaking of superstars, go to SocialSurvey's Web site to check out Top Performers for the best Loan Officers and Mortgage Companies of 2017! The competition was especially challenging with more than 20,000 Loan Officers and hundreds of mortgage companies.
Visit our Web site to learn more about SocialSurvey and its enterprise online reputation management system.
---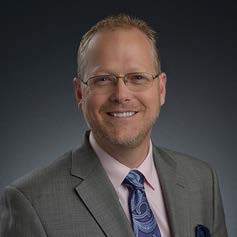 Scott Harris, CEO at SocialSurvey. For 20-plus years, Scott has delivered more than a dozen software solution for lenders. His SocialSurvey platform empowers WOW performances in the mortgage industry.
---
This article originally appeared in the April 2018 print edition of National Mortgage Professional Magazine.
---