Katherine A. Lemire to Head Up NYS Version of CFPB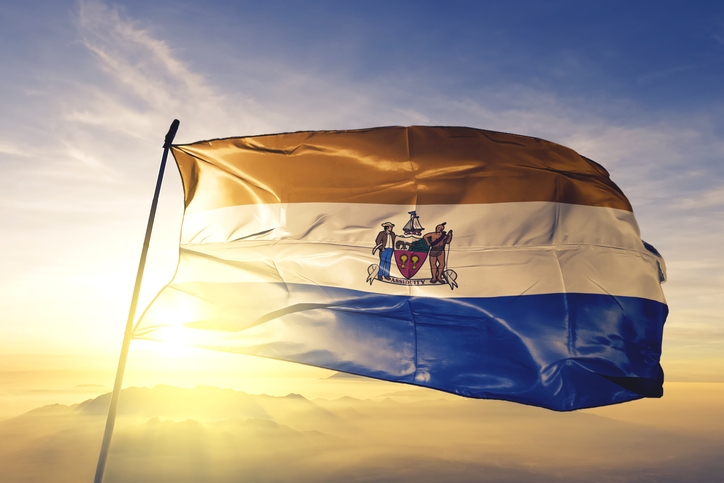 DFS's Consumer Protection and Financial Enforcement Division is responsible for protecting and educating consumers and fighting consumer fraud, as well as ensuring that regulated entities comply with New York and federal law in relation to their activities serving the public. It is also responsible for developing investigative leads and intelligence in furtherance of the Department's efforts to enforce the Banking, Insurance and Financial Services laws, with particular focus on the review and response to cybersecurity events and the development of supervisory, regulatory and enforcement policy and direction in the area of financial crimes. Consumer Protection and Financial Enforcement encompasses the Enforcement Division; Investigations and Intelligence Division; Civil Investigations Unit; the Producers Unit; the Consumer Examinations Unit; the Student Protection Unit; and the Holocaust Claims Processing Office.
"As a highly respected and experienced prosecutor, compliance and regulatory professional, Katie is well-positioned to successfully marshal the extensive resources of the Department's Enforcement and Financial Frauds and Consumer Protection divisions to deliver real results for New Yorkers," said Acting Superintendent Lacewell. "DFS's new Consumer Protection and Financial Enforcement Division will be a powerhouse, and Katie's knowledge and skillset will greatly strengthen the Department's mandate to guard against financial crises and to protect consumers and markets from fraud."
Prior to her appointment at DFS, Lemire was a partner at StoneTurn, an international consulting firm providing compliance and investigative services. Before joining StoneTurn, Lemire founded and oversaw a risk and compliance firm, Lemire LLC, which merged into StoneTurn.
"Given the paramount importance of consumer protection and regulatory oversight in the financial marketplace, I look forward to once again re-entering public service and serving the best interests of New Yorkers, while utilizing the expertise and dedication of DFS staff and resources of the Department," said Lemire.
Lemire served as an Assistant United States Attorney in the Southern District of New York where she investigated complex federal crimes, including allegations of public corruption, racketeering, fraud and other white-collar crimes. Lemire also served as a prosecutor in the Manhattan District Attorney's Office, where she investigated and prosecuted a broad array of criminal cases from grand jury proceedings through trial.
Lemire also served as Counsel and Principal Advisor to New York Police Commissioner Raymond W. Kelly, where she managed a broad portfolio of operational, legal and managerial matters for an agency comprised of over 53,000 employees.