Trade Groups Pressure Congress on NFIP Extension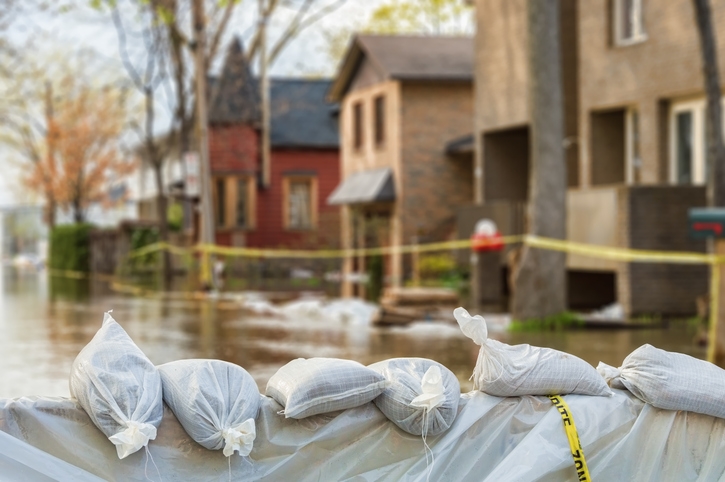 A coalition of housing, insurance and mortgage industry trade associations is pushing Congress to override objections from two members of the House of Representatives and move forward with legislation that would extend the National Flood Insurance Program (NFIP) through September.
The NFIP extension is part of the $19 billion disaster relief bill, was approved in the Senate and by voice vote in the House, but Reps. Thomas Massie (R-KY), Alex Mooney (R-WV) and John Rose (R-TN) raised objections to the House voice vote and demanded that measure gain approval by a recorded vote. The holds were put in place as the House was departing for a 10-day Memorial Day recess and would not be approved until after legislators return next week.
The NFIP is a safety net for millions of Americans, and we could not afford to let it lapse," said Sen. John Kennedy (R-LA), the bill's author. "This is another short-term fix, but it buys us two weeks to keep the program functioning until we can pass a longer extension. We need to pass the disaster supplemental package as soon as possible to ensure the NFIP's viability as we enter hurricane season."
"It is time for Congress as a whole, to speak up and demand that their colleagues allow for the NFIP to be extended prior to a lapse," the trade associations said in their letter to congressional leaders. "The millions of homeowners, renters, small businesses, builders, real estate and insurance agents, lenders and taxpayers deserve nothing less."
Congress has passed 12 short-term NFIP extensions during the last two years. The trade associations have been pushing for a long-term NFIP extension of at least five years.
"More than 5 million policyholders depend on the NFIP to insure their home or business against flooding, the most common and costly natural disaster in the United States," their letter said. "Millions more could be affected by a lapse, including the homeowners who will be unable to buy or sell a home in 22,000 communities nationwide and the real estate and related professionals who help support their decisions."
The trade associations pushing for the change are the American Property Casualty Insurance Association, the Council of Insurance Agents and Brokers, Independent Insurance Agents and Brokers of America Inc., the Mortgage Bankers Association, the National Association of Home Builders, the National Association of Mutual Insurance Companies and the National Association of Realtors.