CFPB Seeks Input on QM Patch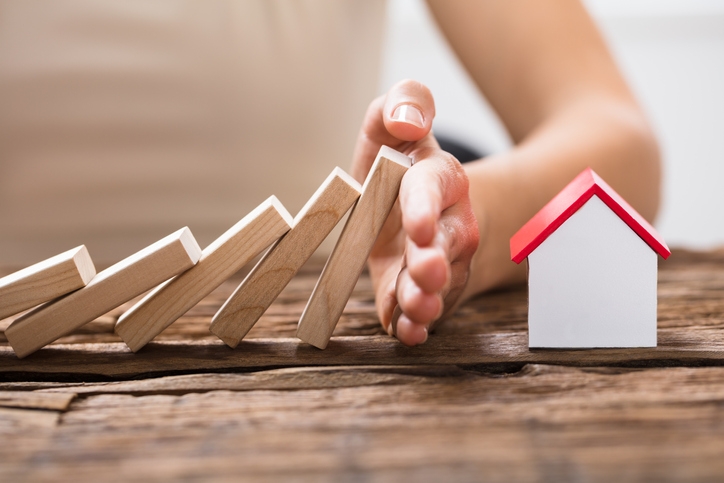 The Consumer Financial Protection Bureau (CFPB) has
issued an Advance Notice of Proposed Rulemaking (ANPR)
seeking input on the expiration of the temporary qualified mortgage (QM) provision known as the either the "QM Patch" or "GSE Patch," which is applicable to mortgages that eligible for purchase or guarantee by Fannie Mae and Freddie Mac.
The provision is set to expire in January 2021, although the CFPB said it could receive a short extension to facilitate its expiration. In its
ANPR
, the CFPB is comments on possible amendments to its Ability to Repay/Qualified Mortgage (ATR/QM) Rule, including whether to revise Regulation Z's definition of a qualified mortgage in light of the GSE Patch's scheduled expiration. The ANPR is also soliciting input on whether the definition of qualified mortgage should retain a direct measure of a consumer's personal finances and whether the definition should include an alternative method for assessing financial capacity.
"Loans backed by Fannie Mae and Freddie Mac make up a large portion of the U.S. mortgage market," said CFPB Director Kathy Kraninger. "The national mortgage market readjusting away from the Patch can facilitate a more transparent, level playing field that ultimately benefits consumers through stronger consumer protection. We want to hear all perspectives on how to move beyond the GSE Patch, the impact on credit, the role of the private mortgage market, and possible modifications to the definition of qualified mortgages and the rules governing the documentation of debt and income. The Bureau is committed to ensuring a smooth and orderly mortgage market throughout its consideration of these issues and any resulting transition away from the GSE Patch."
"We appreciate the bureau beginning the process now to address the future of the QM Patch," said Mills. "An expiration of the Patch without any corresponding reforms to preserve access to credit would have a disruptive impact to the market. We are therefore pleased to see that the bureau is committed to ensuring a smooth and orderly transition, including an extension of the Patch if the work is not completed before it expires. We firmly believe this work should include important reforms that must first be made to the QM's 43 percent debt-to-income standard."
"I know personally as a broker that 50 percent of my business–if they include FHA–would fall under non-QM because my average DTI of borrowers is 49 percent, and not factoring FHA it is 46 percent," said White. "My average credit score borrower is 700, so these are average working people that it will negatively impact and in my personal opinion have disparity on many future homeowners and the market causing the dream of homeownership further out of sight. Fannie and Freddie tightened the pricing engine for loans with lower credit scores and DTI above 43 percent, making more riskier loans not eligible already. While I understand the premise behind this, there needs to be a compromise and a solution that does not have a negative impact on the consumer that CFPB was created to protect."
"The Consumer Financial Protection Bureau's announcement today represents an opportunity to ensure that the mortgage market is accessible to a diverse range of homeowners, but it also risks increasing consumer harm," the statement said. "We urge the CFPB to ensure that lenders remain required to determine that borrowers have a reasonable ability to repay their loans, a basic premise of responsible underwriting. Only when lenders have made a reasonable determination of a borrower's ability to repay should they be shielded from liability."
John Royce Lynch, founder and CEO of
PCMA Private Client Lending
, commented: "Homeowners have been shamed out of the market by this ridiculous overreaction by the government to right the wrongs of the past and creating an even bigger problem. It took a decade to get us into this situation and I fear it may take us years to repair the damage of QM and ATR but the first step by the government to help repair is repeal."