Mortgage Economic Review October 2020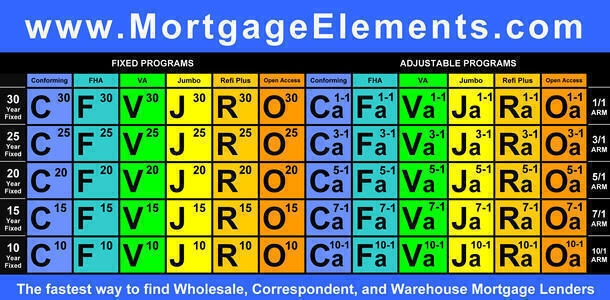 BY 
MARK PAOLETTI
 | SPECIAL TO 
NATIONAL MORTGAGE PROFESSIONAL
The Mortgage Economic Review summarizes recent Key Economic Indicators, Data, and Events important to Mortgage and Real Estate Professionals.
With the Election only a month away, President Trump revealed that he has tested positive for Covid. The US Economy continues to recover despite an uptick of new Covid cases. The death rate percentage from Covid continues to decline as Doctors have become adept at treating the disease. Almost all Economic Indicators released in September were positive. Consumer Spending, Confidence, Sentiment, and Income, were all up. Employment is up. Home and car sales are booming. Traffic in major cities and gasoline sales are almost back to pre-pandemic levels. Despite the political wrangling, media pessimism, and stock market volatility, the Economy is recovering - even without a vaccine or additional stimulus from Uncle Sam. This is a testimony to the resilience of the US Economy and its Consumers.
Key Economic Data and Events in September 2020
The latest FOMC Announcement stated the Fed plans to keep Interest Rates at or near zero through 2023
President Trump revealed he (and his wife) tested positive for Covid
Supreme Court Justice Ginsberg passed away, and Amy Coney Barrett was nominated to fill her seat - setting the stage for a contentious nomination hearing
The US and Global Stock Markets had a volatile month
Additional Fiscal stimulus has been hindered by politician wrangling in Washington
The time frame for a viable Covid Vaccine remains uncertain
Home Sales and Home Prices continue to increase
Inflation increased with the CPI clocking in at 1.3% YoY
Interest Rates and Fed Watch
The latest FOMC Meeting ended on September 16th. The Fed Statement released after the meeting reiterated their commitment to keeping Interest Rates at or near zero through 2023. They also reinforced their tolerance for higher Inflation by allowing it to run above 2.0%, even up to 3.0%, for the next 5 years. During many speaking engagements in September, Chairman Powell and other Fed Governors publicly emphasized the need for additional Fiscal Stimulus from the Federal Government. The Fed said they will continue to provide credit by purchasing Mortgage and Treasury Securities at the current pace. At this point, the Fed owns roughly a third of all mortgage bonds in the country.
Housing Market Data Released in September 2020
The Housing Market continues its red-hot streak with New, Existing, and Pending Home Sales Data all green. Pending Homes Sales, a precursor to Existing Home Sales, hit an all-time record being up 24.4% in the last 12 months. Economists don't see demand for homes slowing down any time soon. The only thing holding back Home Sales is lack of inventory. Watch the Employment Data. The Housing market will stay healthy as long as workers continue to return to their jobs. Workers who are uncertain about their jobs or currently unemployed don't buy homes.
Existing Home Sales (closed deals in August) rose 2.4% to an annual rate of 6,000,000 homes, up 10.5% in the last 12 months. The median price for all types of homes is $310,600 - up 11.4% from a year ago. The median Single Family Home price is $315,000 and $273,300 for a Condo. First Time Buyers were 33%, Investors 14%, Cash Buyers 18%. Homes were on the market for an average of 22 days, and 69% were on the market for less than a month. Currently, 1,490,000 homes are for sale, down 18.6% from 1,830,000 units a year ago.
New Home Sales (signed contracts in August) rose 4.8 % to a seasonally adjusted annual rate of 1,011,000 homes - up 43.2% YoY. The median New Home price fell 4.3% YoY to $312,800, and the average is $369,300. There are 282,000 New Homes for sale, down from 299,000 the prior month, which is a 3.3 month supply.
• Pending Home Sales Index (signed contracts in August) rose 8.8% to 132.8 up 24.2% YoY.
Building Permits (issued in August) fell 0.9% to a seasonally adjusted annual rate of 1,470,000 units - up 0.1% YoY. Single-Family Permits rose 6.0% to an annual pace of 1,036,000 homes, up 15.6% YoY.
Housing Starts (excavation began in August) fell 5.1% to an annual adjusted rate of 1,416,000 units - up 2.8% YoY. Single-Family Starts rose 4.1% to 1,021,000 homes - up 12.1% in the last 12 months.
Housing Completions (completed in August) fell 7.5% to an annual adjusted rate of 1,233,000 units - down 2.4% YoY. Single Family Completions fell 4.4% to 912,000 homes - down 2.8% in the last 12 months.
S&P/Case-Shiller 20 City Composite Home Price Index rose 0.55% in July, up 3.95% YoY.
FHFA Home Price Index rose 1.0% in July, now up 6.5% YoY.
Labor Market Economic Data Released in September 2020
The Economy added 1,371,000 Jobs in August, and 661,000 Jobs in September. The Unemployment Rate fell to 7.9% from 10.2% in July. Employment data continues to indicate jobs are coming back at a steady pace, with furloughed workers returning to their jobs. Roughly half of the workers furloughed during the lockdown have returned to work, but over 11 million workers are still unemployed. Large employers are recalling workers faster than smaller businesses. Unfortunately, record numbers of small businesses have closed permanently - so those jobs are gone for good. The regrettable reality is that it will take several years for the Labor Market to fully recover. Most Economists are projecting it will take 5 to 7 years for the Labor Market to reach pre-pandemic levels.
The Economy added 1,371,000 Jobs during August, and 661,000 during September
The Unemployment Rate fell to 7.9% in September from 8.4% in August and 10.2% in July
The Labor Force Participation Rate fell to 61.4% during September from 61.7% in August
The Average Hourly Wage rose 0.3% in August, added 0.1% during September, up 4.7% YoY
Inflation Economic Data Released in September 2020
Inflation Data for August was in line with Economists' expectations. Prices for almost everything increased as the Economy continued to recover. The usual suspects - Shelter, Medical Care, and Energy were up only modestly. Energy prices rose 0.9%, food up 0.1%, Medical Care up 0.1%, Shelter up 0.1%, Clothes up 0.6%. The big surprise was Used Car Prices, which jumped 5.4% in just one month. On the other hand, Consumers paid less for Education. College Tuition and fees dropped 0.7% as teaching institutions switched to online classes.
CPI rose 0.4%, up 1.3% in the last 12 months
Core CPI (ex-food & energy) rose 0.4%, up 1.7% in the last 12 months
PPI rose 0.3 %, down 0.2% in the last 12 months
Core PPI (ex-food & energy) rose 0.4%, up 0.6% in the last 12 months
GDP Economic Data Released in September 2020
The 3rd and Final Revision of 2nd Quarter 2020 GDP showed the Economy contracted at a 31.4% annualized rate - in line with Economists' expectations. Remember, the 2nd quarter was the bulk of the lockdown - an unprecedented time in history when the entire Global Economy came to a screeching halt. Next month we will get the first look at 3rd Quarter GDP when the recovery was in full swing. Early estimates are in the 34% growth range.
Consumer Economic Data Released in September 2020
Consumer Confidence and spending continue to rise as the Economy recovers. While Consumers feel more confident about the Economy, their pace of spending slowed down. This was expected. As Consumers emerge from the lockdown, they will settle back into a somewhat normal spending pattern. The inability of Congress to pass additional stimulus also contributed to lower Retail Sales. What were Consumers buying? Homes, Cars, Clothing, Electronics, Furniture, Building Materials, and Bars/Restaurants all had healthy gains in August.
Retail Sales rose 0.6% during August, now up 2.6% in the last 12 months
Consumer Confidence Index rose to 101.8 during September from 84.8 the previous month
Consumer Sentiment Index (U of M ) rose to 80.4 from 78.9 the previous month
Energy, International, and Things You May Have Missed
Oil Prices dropped below $40 per barrel as fears that a "Second Covid Wave" will dampen the recovery and demand for oil.
WTI Crude (West Texas Intermediate) is trading around $40/barrel.
North Sea Brent Crude is trading around $42/barrel.
Demand for jet fuel in the US is growing faster than most other Economies except for China.
Kuwait's longtime leader and ally of the US, Sheikh Sabah al-Ahmad al-Jaber al-Sabah, passed away in September. His death may signal a policy shift in that country and region.
The FSOC - Financial Stability Oversight Council - recommended Fannie and Freddie boost their capital levels to hedge against future threats to the financial system.
China is adhering to the Phase-One Trade Deal despite contentious relations with the US.
The Mortgage Economic Review is a concise summary of Key Economic Data that influences the Mortgage and Real Estate Industries. It is a quick read that helps Mortgage Professionals stay updated on important Economic Information that affects their industry. Feel free to share this with friends and colleagues in the Mortgage and Real Estate industries. If you would like this Mortgage Economic Review emailed to you at the beginning of every month, click here. The Mortgage Economic Calendar for each month is available here.
Visit MortgageElements.com and use the Mortgage Periodic Table to explore over 300 Wholesale, Correspondent, and Warehouse Mortgage Lenders from one website. You'll discover new lending opportunities - it costs nothing to use and is one of the industry's largest databases of TPO Mortgage Lenders.
Mark Paoletti, MortgageElements.com
The Mortgage Economic Review is for informational and educational purposes only and should not be construed as investment, legal, financial, or mortgage advice. The information is gathered from sources believed to be credible; some are opinion based and editorial in nature. Mortgage Elements Inc does not guarantee or warrant its accuracy or completeness, and there is no guarantee it is without errors. This newsletter is created for use by Mortgage and Real Estate Professionals and is not an advertisement to extend credit or solicit mortgage originations. © Copyright 2020 Mark Paoletti, Mortgage Elements Inc, All Rights Reserved.