News From NAMB: December 1, 2016
You may have noticed that News From NAMB is not just links to other media stories but also goes to primary sources. News From NAMB is different because we find important information that may not be reported elsewhere and we comment on why it is relevant to you, often in a fun way. Best of all, it is free to NAMB members. News From NAMB is sponsored exclusively by United Wholesale Mortgage. 
United Wholesale (Advertisement)
Looking for a competitive advantage? Look no further than Instant M.I. from United Wholesale Mortgage. With Instant M.I., there's no need for a second underwrite from the M.I. companies, which can cause closing delays and last-minute conditions. That means you get M.I. in minutes, not days, providing peace of mind for you and your borrower. Learn more at UWM.com.
---
Fannie/Freddie Raise Loan Limits
Fannie Mae and Freddie Mac announced the new conforming loan limits for 2017 will be $424,100, up from the current $417,000. $7,000 is not exactly an exciting increase but this is first increase since 2006.  In high-cost areas like California and Washington, D.C., the limits will rise from $625,500 to $636,150. The rationale is that home prices have finally exceeded 2007 levels. This will also affect FHA since the lowest FHA limit is 65 percent of the conforming limit or $271,050 in 2016. A limit is not reduced if the local median price declines.
---
Trump's CFPB Interface Named
President-elect Donald Trump named Paul Atkins as the member of his "landing team" to interface to the CFPB. Atkins is a longtime critic of heavy regulation who has served several terms as a director of the SEC. He fought for entry of small firms into the market while at the SEC. Trump has promised to dismantle Dodd/Frank. It is unclear whether that means totally revamping or eliminating the CFPB. Even if the CFPB survives, Trump could virtually stop any new regulations and enforcement actions.
---
HUD Inspector General Says HUD Bookkeeping is Worthless
It seems HUD and its Inspector General are often at odds. There is the war over using YSP for downpayments. Now, the OIG is saying HUD's books are useless. The OIG claims HUD accounts contain material weaknesses that include "significant deficiencies" in internal controls, and five instances of "noncompliance with applicable laws and regulations." HUD officials apparently don't understand what they're doing is wrong. They claim they are following Generally Accepted Accounting Principles.
---
Carson Said to Accept HUD Nomination
Dr. Ben Carson, the renowned neurosurgeon, has agreed to serve as HUD Secretary in Donald Trump's administration according to published reports. It is a little outside Carson's area of expertise, but he wouldn't be the first one. Carson knows what it's like to live in public housing, having been raised by a single mom in downtown Detroit.
---
Refinance Boom May be Over
Refinance mortgage applications continue to decline sharply according to recent data from the Mortgage Bankers Association. The refinance share of the market has dumped nearly 10% since rates shot up after the election. Rates are the highest they have been since 2014. Kroll Bond Ratings has gone so far as to say: "We believe that this year is also likely to be the peak in terms of lending volumes for years to come."
---
Processors May Be Endangered Species
The processor who chases employment verifications, VOEs, tax returns and W-2s is likely to be unnecessary as the industry morphs. United Wholesale Mortgage (UWM) is introducing the doc-less mortgage process where UWM gets the income, asset, and tax return documentation. It is likely this will spread to other processes and documentation. Processors will still be needed to verify information not available online but the work load will be far less, even now.
---
Quicken Lobbyist to Head HUD Transition
Donald Trump named Shawn Krause, Quicken's lobbyist, to the team overseeing the transition at the Department of Housing and Urban Development. This is particularly interesting since Quicken is embroiled in a lawsuit regarding FHA loans. One must wonder if the Trump administration will abandon that suit.  "Shawn Krause has done nearly everything there is to do in the mortgage industry," said Quicken Loans CEO Bill Emerson. "Having her on a landing team inside HUD, with her skill and knowledge, is one of the best things that could happen to HUD."
---
Judge Stays Overtime Rule
A federal judge issued a stay on The Department of Labor's overtime rule scheduled to go into effect Dec. 1st. The rule would have raised wages $23,660 to $47,476 to avoid overtime. The judge made comments in his opinion that indicate the rule goes beyond the Labor Department's authority. He believes only Congress can make such rules. This rule would have had a powerful impact on mortgage companies who have loan originators who often work long hours.
---
CFPB Not Staying Quiet
The CFPB has not been cowered into silence despite all of the negative comments following the election. They just released Compliance Bulletin 2016- 03 which states, "Tying bonuses or employment status to unrealistic sales goals or to the terms of transactions may intentionally or unintentionally encourage illegal practices." This is a warning to mortgage companies as well as banks that steering of any kind is illegal, especially if it is not in the best interest of the consumer.
---
Could Trump Presidency Bring Banks Back to Mortgages?
Every indication is that Donald Trump and his appointees have every intention of stopping the practice of collecting huge fines from banks over minor violations, particularly on FHA loans. Not long ago, banks accounted for as much as 70% of mortgage originations. They have the resources to regain market share if they so choose.
---
Zillow's View of the 2017 Housing Market
Zillow paints a mostly rosy picture of the housing market for 2017. They believe home prices will continue to climb by 3.6%, millennials will buy more homes, and people will buy suburban homes due to high prices in cities. Something interesting they pointed out is the Trump promise of huge infrastructure spending may cause a shortage of construction workers. That may drive up new home costs. As a side note, Zillow was just required to pay $6 million for alleged labor law violations.
---
Trump Names Treasury Secretary
Trump has named Steven Mnunchin as Secretary of the Treasury. Mnuchin runs a hedge fund and was a long-time partner at Goldman Sachs. He put together a group of investors to buy out the old IndyMac bank where he had to liquidate over 36,000 mortgages. "We've been in the business of regional banking and we understand what it is to make loans," Mnuchin told CNBC. In that interview Mnuchin said, "We'll allow—We'll cap mortgage interest but allow some deductibility." He wants to roll back much of Dodd/Frank, but he has only mentioned the parts that affect banks and Wall Street. Mnuchin believes the government conservatorship of Fannie Mae and Freddie Mac should end and that the private market should have more of a share in the mortgage market. Mnuchin's comments sent Fannie and Freddie stock soaring today.
---
Sean Duffy to Take Over Critical House Committee
Representative Sean Duffy, who wowed the audience at NAMB's Legislative Conference the prior year, is likely to take over the House subcommittee on Capital Markets and Government Sponsored Enterprises. Scott Garrett of New Jersey was slotted to take that spot, but lost his reelection bid. Duffy has chaired the Financial Services Subcommittee on Oversight and Investigations since 2014.
---
UWM Removes Escrow Waiver Fee
Most mortgage lenders charge a .25% fee to waive escrows. United Wholesale breaks new ground by removing the escrow waiver fee up to a 90% LTV.  This will only be available for conventional loans.
---
Home Prices Hit New Record
Home prices have broken through 2006 levels nationally according to Case-Shiller. Many areas have seen incredible escalation while others have not returned to the earlier highs. Critics have pointed out that when one considers inflation, prices are still 20% lower than in 2006.
---
Freddie Mac Clears the Way for Digital Mortgages
Freddie Mac has released an official list of approved eMortgage vendors to encourage the use of digital mortgages. This allows for the creation, signing and storing electronic promissory notes, known as eNotes, Sellers don't need special approvals to use electronic documents as long as they meet the requirements in Freddie's Seller/Servicer Guide.
---
Fraud Case Against Countrywide Dead
The fraud case against Bank of America/Countrywide has stopped. The government had originally leveled a $1.27 billion-dollar penalty against Bank of America, but that penalty was thrown out by the Second US Circuit Court of Appeals in May, according to the Wall Street Journal. The appeals court ruled that Countrywide's actions in a program known as "The Hustle" hadn't amounted to fraud. This also voided the fraud verdict against former Countrywide executive Rebecca Mairone (now Rebecca Steele), one of the few individuals prosecuted for her alleged role in the financial crisis. Like Countrywide, Steele had been accused of knowingly pushing shoddy mortgage bonds on Fannie Mae and Freddie Mac.
---
Rate Outlook
Rates continue to edge upward as stocks soar. Most experts believe what Trump is proposing will be inflationary so they are predicting higher rates.
The ADP payroll report said the economy added 216K jobs, sharply higher than the expected 160K. ADP is often the precursor to the BLS report set for release this Friday. The BLS report is generally regarded as the most influential economic report. If the BLS report follows the ADP report, it will simply seal the Fed's interest rate raise in December.
Personal income rose 0.6% and outlays 0.3%. Economists' expectations were for income to rise 0.4% and outlays to rise 0.5%. The inflation component of the report, core PCE, rose 0.1% as expected.  Consumer Confidence was a shocker, coming in at 107.1, the highest level in many years.  People are convinced things will get better.
GDP was revised up for the 3rd quarter to 3.2%. This was the first time during the Obama administration's tenure that it moved past 3% which will help to preserve his legacy.
Weekly jobless claims were over the estimated 258,000 at 268,000 and up slightly from previous weeks.
Prepare for volatility as traders are reacting to news that doesn't have huge substance yet.  They are assuming what is being bantered will come to pass.  No one is certain what a complete reversal of the last eight years will do to the economy so professionals generally choose to exercise caution.  Don't look for a rate pullback of any consequence any time soon.  The impetus is for higher rates and it takes something dramatic to break a trend.
---
---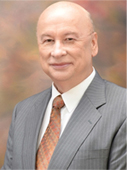 John Councilman, CMC, CRMS of AMC Mortgage Corporation in Ft. Myers, Fla. is immediate past president of NAMB—The Association of Mortgage Professionals. He may be reached by phone at (239) 267-2400 or e-mail [email protected].