News From NAMB: July 28, 2016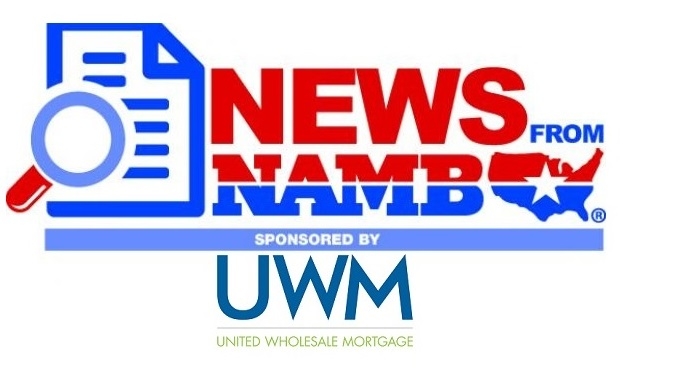 You may have noticed that News From NAMB is not just links to other media stories but also goes to primary sources. News From NAMB is different because we find important information that may not be reported elsewhere and we comment on why it is relevant to you, often in a fun way. Best of all, it is free to NAMB members. News From NAMB is sponsored exclusively by United Wholesale Mortgage. 
United Wholesale (Advertisement)
Join Mat Ishbia, President and CEO of UWM, on Tuesday, Aug. 2 at 2PM EST, for his Webinar, "Strike While the Market's Hot." You'll find out how to leverage the right products to get a leg up on your competition from the leader of the #1 wholesale lender in the nation. You'll also learn tips on how to maximize this low rate environment, discover products and tactics to increase your market share and hear best practices to help you catapult your business. Click here to sign up for this FREE Webinar!
---
Get Ready for Credit Report Cost Increase
TransUnion and Equifax began charging more for trended credit data on July 25. Most credit service providers will be passing on those fees starting August 1st. It appears it will cost about $1.50 more per borrower per bureau so expect report costs to jump about $6. The nasty part is the same add-on will be there on reissues as well. Trended data makes the report huge so reports will generally only show the trended data if you click on the individual bureau. Experian is not using trended data at this time but is expected to start next year.
---
Dems Promise to Defend CFPB, Dodd/Frank
Last week, we looked at the GOP platform. This week, I point you to the Democratic platform. There is lot more in there about mortgages and home ownership. They promise to make certain minorities have a better shot at home ownership through stronger enforcement of Fair Housing and other laws. In fact, all of the sections on housing include the phrase "people of color" numerous times. They promise to "reinvigorate housing production programs," presumably ones like FHA. They are not about to let the "Great Recession" go, mentioning how it hurt people and how they would prevent it from happening again. They love Dodd/Frank, stating, "We will also vigorously implement, enforce, and build on President Obama's landmark Dodd-Frank financial reform law, and we will stop dead in its tracks every Republican effort to weaken it." It is interesting that the speech by President Obama and Elizabeth Warren commemorating the CFPB's 5th anniversary failed to mention Richard Cordray. There is nothing in the platform about Fannie Mae.
---
FHA Delinquencies Gaining Market Share
According to National Mortgage News, FHA's popularity is giving an unwanted side-effect. FHA now owns 25% of the seriously delinquent loans. That worries people who fear some sort of recession. Since FHA insures 100% of a loan, the potential taxpayer losses are far greater. The Federal Reserve released a study of FHA loans that went through the foreclosure crisis. While scores and performance are much better now that employment has stabilized, the Fed worried that a rise in unemployment could destabilize FHA. The most interesting takeaway is that scores in 2008 were far better than scores in 2006 but loan performance was about the same. This leads them to believe employment stability trumps credit score.
---
CFPB Has Web Site Error
When one of my consumers tried to access the CFPB Complaint Database, they received a message that would discourage most consumers from using it. They entered https://www.consumerfinance.gov/complaint/ as the URL and received the following message: "The owner of www.consumerfinance.gov has configured their Web site improperly. To protect your information from being stolen, Firefox has not connected to this Website. Unless you know and understand the technical reason why the Website presented incorrect identification, and are willing to risk communicating over a connection that could be vulnerable to an eavesdropper, you should not proceed to the Website." It appears the site is actually not a secure site.
---
Should Appraisers Know the Sales Price?
There are those who believe the appraiser should not know the sales price of the property they are appraising. As a member of the Appraisal Foundation Advisory Council, I have heard this argument debated over and over. The appraisers argue that they need the contract for sales concessions, what is being included, what is being repaired, etc. But, do they need the sales price?  The most accepted definition of Market Value is, "The most probable price which a property should bring (where) the buyer and seller are each acting prudently and knowledgeably." Therefore, to ignore what the buyer and seller were willing to pay for the property would ignore the principle of market value. I'm certain this debate will go on and on.
---
Expanding Fannie/Freddie Duty to Serve – Without Money?
The Federal Housing Finance Agency, the agency in charge of Fannie Mae and Freddie Mac, continues to push the GSEs to do more loans for low and very low-income borrowers. The problem is that people with very low income often find it difficult to make payments and are the first ones to go when job cuts are announced. This means losses are more likely. At the same time, FHFA is pushing Fannie and Freddie to the 2018 goal of having no liquidity. Something has to give.
---
Refis Dump on Rate Rise
Refinance applications were down from the previous week as rates pulled back to previous levels. The MBA reports purchase applications were down slightly as well but were considerably better than the same period a year ago.
---
Everbank Says "Let Me Out of Here"
Everbank has long been a major participant in the mortgage industry. Their roots go back to starting as a mortgage company. But Everbank now says it is in advanced negotiations to be bought out. They listed no formal reason for selling out although it is rumored that private equity firm loans obtained during the crisis are sapping growth potential.
---
Are Real Estate Agents Under-Regulated?
Mortgage pro Andy Harris thinks so.  Real estate agents and brokers pretty much escaped Dodd/Frank as part of the deal to get the legislation passed. Real estate agents are more or less in the same regulation scheme that mortgage companies were pre-Dodd/Frank. They are regulated by states that have very different standards and ineffective enforcement. So, what you get are some really great, informed agents and some really horrible ones that have no clue what they are doing and may even be dishonest.  Andy argues that there should be uniform, strict standards that weed out the bad agents.
---
Ginnie Mae Hired Con Artist as CFO
Ginnie Mae hired a man who allegedly used fraudulent credentials to get the job. David Fender claimed to be a CPA but it appears he wasn't at all. It is claimed he was so incompetent that he plunged Ginnie into such chaos that $6.6 billion couldn't be accounted for. 
---
Homes Continue to Become More Expensive
The question is becoming, "How high can home prices go?"  We clearly haven't hit the top yet according to the most recent figures released by Case/Shiller. Whether you look at month-over-month or seasonally adjusted, prices are still going higher. Combined with sales numbers at the highest level since 2007, real estate is a booming spot in the economy.
---
European Banks Ill
European banks were big participants in the subprime crisis and it took a toll. They were also harmed by the economic crisis that followed. Now, it looks like they may need a bailout like the U.S. TARP program. Deutsch Bank is still fighting subprime suits and government actions which sap its strength. It is little wonder the Federal Reserve is no mood to raise rates.    
---
Great Golfing This Year at NAMB National
Royal Links Las Vegas has recreated 11 of the most fabled holes in the world of golf all into one course. You can play the "Postage Stamp" at Royal Troon and the "Road Hole" at St. Andrews and other holes from world-famous courses. This is a once-in-a-lifetime golfing opportunity with all proceeds going to NAMB's Legislative Action Fund.  It's just five-minutes from the Las Vegas Strip. Join NAMB on Sunday, Sept. 25, 2016. This could sell out, so register online to ensure your place. Onsite registration begins at 6:30am PT and Shotgun start is promptly at 7:00am PT.
---
Rate Outlook
Brexit is far from over. Most of what we have seen regarding Brexit was knee-jerk reaction, not actual economic changes. Those changes will play out over the next two years. Then we can see what the true impact will be. You can bet other nations will be watching to see just how important a unified Europe is.
The Federal Reserve decided not to change their FOMC rate this month. That was a foregone conclusion. The most important takeaway for mortgage rates is the Fed is still buying all that low-rate paper and plans to continue. They call it "re-investing" now. "The Committee is maintaining its existing policy of reinvesting principal payments from its holdings of agency debt and agency mortgage-backed securities in agency mortgage-backed securities and of rolling over maturing Treasury securities at auction, and it anticipates doing so until normalization of the level of the federal funds rate is well under way." Will the Fed raise rates in September? Watch the monthly employment reports and inflation for the answer.
This week, things have been taking a turn against lower rates.  Consumer Confidence was up slightly.  The 2-year Treasury auction was terrible.  Hardly anyone wanted to bid.  Durable goods orders were a shocker, things like large appliances and lawn mowers fell by 4% for the month.  Analysts were only predicting a 1% decline.  That stopped any rise in rates at least temporarily.  Jobless claims came in at 266,000, still in the middle of the 250 to 300k range where they have been.
Gross Domestic Product, the measure of the economy as a whole, releases tomorrow.  Projections are for anemic growth of about 1.1%.  Big differences one way or the other could impact rates.  Employment Cost comes out tomorrow as well.  Any large change in employment costs could affect rates positively or negatively since it is a measure of inflation.
Rates gained a tiny amount of ground yesterday and today as it is stocks' turn to adjust a little.
---
---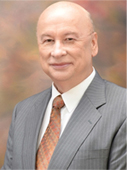 John Councilman, CMC, CRMS of AMC Mortgage Corporation in Ft. Myers, Fla. is immediate past president of NAMB—The Association of Mortgage Professionals. He may be reached by phone at (239) 267-2400 or e-mail [email protected].