News From NAMB: June 18, 2015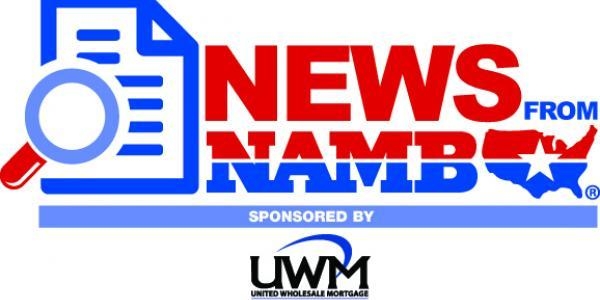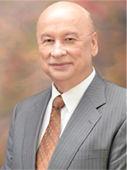 You may have noticed that News From NAMB is not just links to other media stories but also goes to primary sources. News From NAMB is different because we find important information that may not be reported elsewhere and we comment on why it is relevant to you, often in a fun way. Best of all, it is free to NAMB members. News From NAMB is sponsored exclusively by United Wholesale Mortgage. 
United Wholesale Makes PMI Instant! (Advertisement)
If you want millennials to come to you for their purchases, you will need excellent, easy to use technology. Most brokers can't afford to implement real-time tracking for their borrowers. United Wholesale gives you that technology for free with Utrack. Borrowers, Realtors, title companies, and even your LOs can see in an instant where their loan is in the process. It is branded with you information, not UWM's, so no one knows how you have this incredible technology. One more reason to make UWM your wholesale lender.
Please support United Wholesale as they support our industry. Click here to sign up.
---
Breaking News! TRID Rule Delayed
The CFPB will be issuing a proposed amendment to delay the effective date of the Know Before You Owe rule, better known as the TRID Rule, until Oct. 1, 2015. NAMB took a leadership role in requesting a delay. There are still too many loose ends and considerations that need to be ironed out. NAMB appreciates the CFPB taking this step which is a win for both industry and consumers.
---
Brokers Could Jump to 20% of Market in 2015
Paul Rozo, CEO at PRMG, thinks so. Rozo said to Rob Chrisman, "Today … mortgage brokers accounted for almost 13 percent of originations packaged into Fannie Mae and Freddie Mac securities in the first quarter of 2015, up nearly two percent from where we stood at the end of 2014." Mat Ishbia, CEO at United Wholesale added, "Loan officers have more options at broker shops, instead of one product set, and one set of UW turn-times, and one pricing strategy, they get 20 or even more. Every lender (retail or wholesale) have days that they back off on pricing, or are backed up in UW, and in retail … you have no choice, you have to keep working with that lender. In wholesale, you just find another wholesale lender that is better that day and that can take great care of your clients."
---
Yellen Says Mortgage Credit Is Too Tight
In her press conference Wednesday, Janet Yellen admitted, "it is difficult for any homeowner who doesn't have pristine credit these days to get a mortgage. I think that is one of the factors that is causing the housing recovery to be slow."  She then went on to defend Dodd/Frank regulations when those are what is causing loans to those with lower credit scores not to be made. Few want to go into higher-cost or non-QM loans.
---
Are CFPB Administrative Law Judges Legal?
A United States District Court judge ruled this month that administrative law judges at the SEC are probably unconstitutional. The constitution requires judges to be appointed primarily by the President. The reason this is relevant is that the CFPB uses administrative law judges to hear cases against companies. The CFPB goes so far as to say they fashioned their rules to be similar to the SEC rules of practice. This may become an issue for PHH who found the CFPB Director had the power to overrule these judges.
---
Most Real Estate Sales Have Major Issues
In a recent survey, NAR found that only 40 percent of real estate contracts closed without issues. Only 12 percent of issues were related to financing.  Do you think that number may jump a little with the new TRID rule?
---
FHA Announces FAQs on New Handbook
FHA unveiled a long list of FAQs for the new handbook being released on Sept. 14th. Mortgagees are cautioned not to use the new handbook prior to its implementation date. The ironic part is that HUD is not guaranteeing the accuracy of the FAQs since they do not represent actual FHA policy. Only the handbook is official policy.
---
Is CFPB Creating a Level Playing Field?
In the latest House Appropriations bill, now passed by the full committee, CFPB funding would come under Congress, not the Federal Reserve. This week, Budget Director, Shaun Donovan, sent a letter to Congress saying the White House opposes having CFPB funding set by Congress. The really odd part is that one of the reasons Donovan lists is the CFPB is creating a "level playing field." For those of us who are mortgage brokers, we haven't seen a level playing field yet.
---
HELOCs Often Doubling Payment
Most HELOCs have a 10-year draw period and then have to start amortizing. Even if they amortize over 20 years, the payment is likely to nearly double. Some only amortize for 10 or 15 years. I currently am refinancing a person with a $125,000 HELOC whose payment went from $416/month to $757/month.
---
Mortgage Company Promotes Seven-Day Turn-Time
Movement Mortgage, one of the fastest growing mortgage companies in the country, says they process a loan in just seven days. The company was started just a few years ago by NFL superstar Casey Crawford and is now originating $8 billion a year. Crawford said he just Googled how to start a mortgage bank and took it from there. One would hope he has some people who know the mortgage business or things can bounce hard.
---
Supreme Court Slow to Decide Disparate Impact
The Supreme Court can't seem to find agreement on a disparate impact case before it. The court was expected to rule nearly two weeks ago on "Texas Dept. of Housing vs. Inclusive Communities Project." The case claims that Texas violated the 1968 Fair Housing Act. The court is in an awkward position. It upheld an unintentional discrimination suit against Chicago for testing firefighters. So it is on record as somewhat supporting disparate impact. The question is, how far does disparate impact go?
---
Americans Don't Understand Mortgages
That is what recent surveys by Wells Fargo and Chase have found. Most Americans think you need a high credit score and many think you need a 20 percent downpayment. You actually see some of that in Janet Yellen's press conference remarks above.
---
CFPB Faces More Racial Bias Charges
Another CFPB employee is on the war path, charging conditions at the CFPB haven't improved. Robert Cauldwell is suing the CFPB for discrimination due to sexual orientation. Cauldwell says, "You have to get your house in order before you can clean someone else's."  American Banker asked the CFPB about this. Their responses blamed growth and old claims. I wonder if Cauldwell will get anything close to the millions the agency has fined lenders for unintentional discrimination. 
---
CFPB Says Co-Signing Can be Discrimination
In an amicus brief filed by the CFPB, they state ECOA "recognizes that when a creditor requires an individual to guarantee her spouse's debt obligation solely because the couple is married, both the primary borrower and the guarantor spouse qualify as "applicants" who suffer discrimination in violation of the Act." That even applies to commercial loans where a person guarantees the business. The spouse of the guarantor cannot be required to sign.
---
HUD Allows Reverse Mortgage Spouses to Remain in Home
The Department of Housing and Urban Development is modifying its rules to allow spouses who were not borrowers on a HECM to stay in the home. The mortgagee can just assign the loan over to HUD who will take the loss instead of foreclosing. This will be a windfall for spouses who were much younger than the borrower who took out the HECM.
---
Discover Exiting Mortgage Business
Discover announced it is calling it quits for mortgages. Even with a huge database, a big name, and access to borrowers every month, it wasn't enough to make money, at least not what Discover wanted to make.  Amerisave is taking over their Louisville, Ky. operation center and it looks like the folks in California are out of a job.
---
Statute of Limitations Will Govern Buybacks
If you haven't been served on a buyback where the claim is over six-years-old, you can't bring the claim in New York. New York's Supreme Court held the statute of limitations bars collection based on the day the deal closed, even if the contract doesn't put a time limit. Many states have only a three or four year statute of limitations and would likely be swayed by the New York opinion.
---
HUD Rule May Affect Values in Affluent Neighborhoods
HUD is expected to finalize a fair housing regulation that would withhold grant money from communities unless they build affordable housing to racially integrate more affluent areas. A HUD spokeswoman said. "The proposed policy seeks to break down barriers to access to opportunity in communities supported by HUD funds."  Critics of the rule say it would allow HUD to assert authority over local zoning laws, saying the agency could dictate what types of homes are built where and who can live in those homes. Based on current appraisal practice, there is little doubt bringing in lower-cost houses would affect values. The concept was unveiled way back in July of 2013 by then Secretary Donovan but has taken some time to release.
---
Win a Free Trip to Las Vegas!
NAMB is offering you chance to win a free to trip to NAMB National in Las Vegas this October. The prize goes to the person who comes up with the best reason they are a mortgage pro. You may submit text (no more than two sentences), a picture with text, or a video. Entering the contest is a simple. You must start your post with "I am a #mortgagepro because …" to be a valid entry. Enter today by posting your reason to Facebook, Twitter or Instagram.
---
FHA to Get $42 Million Software Upgrade
Information Systems & Network Corporation has been awarded a contract for $42 million dollars to ensure that lenders convey foreclosed properties to FHA in acceptable condition. It is only noteworthy because HUD had asked for an admin fee of 4 basis points on every FHA loan to get a similar amount to upgrade systems. That was shot down by the House last year. I guess you can always find money somewhere in a federal agency.
---
---
Hard to Believe Department ...
Now that toxic mortgages have run their course, lawyers have to find a new industry to sue. They've found it… the food industry. The President had promised a crackdown on trans fat and the FDA just announced food makers have three years to get rid of it altogether. Meanwhile, "The class action lawyers have got their forks and knives out," said Stefanie Fogel, partner and co-chair of the food and beverage practice at DLA Piper. Just like no-income verification loans, we may no longer have tasty microwave popcorn or creamy cake frosting. Why are all the good things in life bad for us?
The Donald is running for president again. In his announcement, Donald Trump declared he would be "the greatest jobs president that God ever created." Should we blame God for Donald? Does anyone remember Trump Mortgage? Back in 2006, Trump predicted that Trump Mortgage would soon be the nation's number one home-loan lender. Trump told CNBC, "Who knows more about financing than me?"  Apparently, not the guy he hired to run the company who had no mortgage experience. The company closed in a year and a half.
Hamilton is getting booted off the $10 bill. Treasury Secretary Jacob J. Lew has decided that the new $10 note should feature a woman who was a champion for our inclusive democracy. We can only guess who it will be since Secretary Lew won't announce his selection until later this year. Will it be Susan B, Anthony, Eleanor Roosevelt, or maybe Hillary?
Congresswoman Maxine Waters points out in an article in American Banker that the financial crisis brought a strange new type of justice. Businesses were prosecuted and not the people who orchestrated the crimes. This allowed people involved in criminal activity to walk free, but only if the business has enough money to buy their freedom. Waters reasons that it means the American justice system is broken. It makes one wonder if prosecutors could not prosecute people, did they have enough evidence to actually prosecute the companies?
---
---
Rate Outlook
The big news for rates this week was the Federal Reserve meeting. Not only did the Fed not raise rates, they cited multiple reasons why not. The Fed said they are waiting for "Further improvement in the labor market" and for inflation to move back to its 2% objective. When the Fed does raise rates, it expected to be about 3/8 percent by year end but somewhat steeper next year.   
Janet Yellen says the Federal Reserve looks closely at the Labor Market C Index (LCMI) to see whether to raise rates. If she is looking at that, it hasn't been good for workers this year which may also explain holding rates so low.
It looks as though Greece may default at the end of the month. A last-ditch effort to reach a compromise between Greece and its creditors ended with the Greek delegation leaving the meeting in just 45 minutes. But, the Eurozone doesn't seem to have the guts to pull the trigger. They just moved the drop-dead date from June 18th to the 25th.
Today had lots of economic news, weekly jobless claims printed at 267K and continuing claims, a summation of all receiving benefits, at 2,222K. Economists' expectations were for claims to print at 276K and continuing claims at 2,267K.
Consumer prices rose 0.4 percent in May and the core value, which excludes the volatile food and energy costs, rose 0.1%. Expectations were for CPI to rise 0.5 percent and the core value to rise 0.2 percent.
The Philly Fed survey, an indication of manufacturing strength in the Mid-Atlantic region, printed at 15.2, MUCH stronger than the expected read of eight.
Lastly, Leading Economic Indicators (LEI) rose 0.7 percent, stronger than the 0.4 percent increase that was expected.
The Fed news and mostly flat economic news with low inflation has given rates a little relief.
---
---
John Councilman, CMC, CRMS is NAMB president. He may be reached by phone at (239) 267-2400 or e-mail [email protected].