News From NAMB-May 28, 2015
You may have noticed that News From NAMB is not just links to other media stories, but also goes to primary sources. Because NAMB is deeply involved in so many facets of our industry, we find important information that may not be reported elsewhere. Best of all, it is free to NAMB members. News From NAMB is sponsored exclusively by United Wholesale Mortgage. 
United Wholesale Makes PMI Instant! (Advertisement)
Instant MI!  How frustrating is it to have to wait an additional 3,4…5 days after sending all your conditions to the M.I. company? If you answered extremely, then contact United Wholesale Mortgage. Their underwriters issue the M.I. certificate upon CTC without having to send it to other M.I. companies for an additional underwrite. Having the M.I. certificate at approval can give brokers a significant advantage over other lenders and speed up the entire loan process. UWM's motto is Lending Made Easy and this is another reason they stand by their statement.
Please support United Wholesale as they support our industry. Click here to sign up.
---
NAMB Names New GA Chair
First, let me thank outgoing GA Chair, Rick Bettencourt, who has done a great job of strategizing NAMB's GA efforts for the last two years. Our new chair, Valerie Saunders, current vice-chair, is a person with a track record of success. Those of you in Florida know that Valerie had a big part in the rewrite of Florida's lending law. She teaches TILA/RESPA, served on the CFPB's SBREFA panel and also serves on the NMLS Education working group. Be certain to congratulate her on Facebook and LinkedIn.
---
NAMB Starts New Legislative Blog
Looking for the latest legislative and regulatory news that affects you as an originator? NAMB's new GA Blog may be just what you are looking for. NAMB's GA Blog is just one of Valerie Saunders' many ideas to help members know what is happening in Washington, D.C. A big thanks to Fred Kreger who worked out the technology and helps in the posting. Check it out.
---
Bush Says 30-Year Fixed a Thing of the Past
Campaigning in New Hampshire, Jeb Bush said, "I don't think we'll ever get back to the 30-year fixed-rate mortgage." I presume he means the 30-year fixed is something that will go away when he gets rid of Fannie and Freddie. In the same speech, Bush said, "We're creating the same bubble that got us in this mess beforehand." Really?
---

Albuquerque, Get Ready!
The Southwest Mortgage Fest brings together hundreds of mortgage pros this Thursday, June 4th at the Embassy Suites Hotel. Join me and some great speakers that will share valuable tips on how to step up to the next level. You'll find new loan programs at the trade show and service providers plus you'll learn from great education sessions. Remember, it only takes one more loan to make a lot more money.
---
Maxine Waters Says Fraud Big Problem in Reverses
Congresswoman Maxine Water of California has written a letter to HUD claiming that foreclosures in the program are the result of "fraudulent lending practices and flawed administration" of the HECM program. Waters claims borrowers with younger spouses were deceived into taking the loans.
---
Shelby Bill Clears Senate Committee
Senate Banking Committee Chair Richard Shelby's bill has passed out of committee without a single Democratic vote in favor. Democrats say no rollbacks of anything in Dodd-Frank is acceptable. It is unlikely the bill can pass the full Senate unless some Democrats sign on which doesn't look likely at the moment. Shelby's bill currently gives portfolio lenders automatic QM status, creates s study to see what side effects Dodd-Frank has created, eliminates the three-day wait at closing if rates go down, creates a temporary license for bank originators who want to become licensed, and lots more that doesn't directly affect originators. It looks as though prepaid insurance (including credit life) would no longer be put in points and fees.
---
Fannie/Freddie Expected to Share Risk with Private Sector
In its recent annual report, the Financial Stability Oversight Council is recommending that the GSEs enter into more agreements where loan credit risk is shared with sellers and insurers. Fannie and Freddie have been entering into such agreements lately with the largest sellers. It is not clear if that gives those sellers a price advantage over non-shared sellers. The new Shelby bill also pushes risk sharing.
---
Why You Can't Believe Housing Statistics
April was a classic example of how housing statistics are manipulated. If you go to the Realtor site, you will see existing home sales were down 3.3 percent in April. But when you look a little deeper, you find that the only areas losing numbers were low-priced houses. Houses from $250,000 and upward showed dramatic sales gains. Then, you find another reason for the slight decline is people aren't listing their homes and people are snatching up what is on the market. Then, you find the Commerce Department showing a 6.8 percent sales gain. The reason is the Realtors are comparing sales to the same month a year ago and Commerce is comparing to the previous month.
---
Site Finds Downpayment Assistance Programs
It can be really difficult to find all of the various downpayment assistance programs available to borrowers. Enter Down Payment Resource, a Web site that attempts to find every possible source of downpayment assistance. It really does find a lot of programs that can help you get a borrower in a home.
---
FHA Clarifies Certification by Lenders
HUD published in the Federal Register a very simple but powerful proposed change to the certification lenders must make when insuring an FHA loan. It supposedly will alleviate some of the concern FHA lenders have about uncertainty as to what they are agreeing to. Many of the large banks are backing away from making FHA loans and Quicken, the largest non-bank lender, is embroiled in a lawsuit with FHA.
---
The Post Office is Becoming a Bank?
Watch out Apple Pay. The United States Postal Service wants to become the payment center of the future. The USPS envisions itself as the place you can go to get your check cashed when you don't have a bank account and pay all of your bills in person. Just think how wonderful it would be to stand in line for 20 minutes to make your mortgage payment. Perhaps you will be able to make your mortgage application there too. We all know the government can do things better than private industry. Senator Warren backs this idea … honestly, she really does.
---
The Man Who Wants to Kill Fannie Mae Gets Top Post
Michael Stegman, a senior Treasury official, has been chosen to coordinate housing policy across the Obama administration. Mr. Stegman will join the National Economic Council as its main housing adviser this week. Stegman made news when he flatly rejected any attempts to recapitalize Fannie and Freddie. His option is for them to go into a state of no net worth in 2018 to force Congress to dismantle them.
---
FHA Invites Input on Future Changes
FHA wants your input on future FHA changes. The "Drafting Table" page will be FHA's resource for posting drafts of upcoming proposed policies and handbook sections going forward. You will get to see drafts and comments and you can make comments.
---
What Does HUD Have in Common With Goldilocks?
Kind of like Baby Bear's bed, HUD says Wells Fargo gave too many subprime loans to minority neighborhoods creating a disparate impact. Now, they charged Associated Bank with giving too few of these loans in minority neighborhoods. Associated will now put in its CRA plan to give more loans to these neighborhoods.
---
Homes Around Military Bases Sell for More
Zillow came up with one of those strange statistics that may be more coincidence than science. In a recent study, they claim homes in the zip codes surrounding military bases exceed the national average by 34 percent. Homes around Marine bases sell for more than other branches of the service. Could it be that VA mortgages tend to increase homeownership in those areas?   Zillow doesn't offer a reason.
---
Win a Free Trip to Las Vegas!
NAMB is offering you chance to win a free to trip to NAMB National in Las Vegas this October. The prize goes to the person who comes up with the best reason they are a mortgage pro. You may submit text (no more than two sentences), a picture with text, or a video. Entering the contest is a simple. You must start your post with "I am a #mortgagepro because…" to be a valid entry. Enter today by posting your reason to Facebook, Twitter or Instagram.
---
—The Humor Department—
What if the CFPB Regulated Starbucks?
Could Starbucks live up to CFPB expectations? Check this out. You need a laugh.
Rate Outlook
Greece continues to fall apart and default becomes more likely. It seems comments from the Eurozone are anticipating default somewhere along the line and are reassuring people that it will not doom the union.
Yellen Admits Fed Projections Are a Guess, Will Raise Rates Anyhow
It's hard to believe but Fed chair Janet Yellen admitted the projections on the economy are always wrong. At a speech in Rhode Island, Yellen said, "I can assure you that any specific projection I write down will turn out to be wrong, perhaps markedly so." The amazing part of that statement is the news media and people in the finance industry take what the Fed says as the gospel.
In the same speech, Yellen said the Fed will likely raise rates this year.  Pretty scary, considering she just said they has no clue what the future economic conditions will be.
So far, this week the economic news has been as expected or negative and rates showed some positive movement downward. Consumer sentiment and new home sales were flat, durable goods were down somewhat, jobless claims up a little. The rally seems to have stalled a little today with San Francisco Fed President Williams indicating the Fed will likely begin to raise rates later this year and continue to hike gradually.
---
---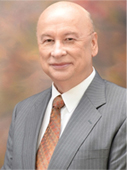 John Councilman, CMC, CRMS of AMC Mortgage Corporation in Ft. Myers, Fla. is president of NAMB—The Association of Mortgage Professionals. He may be reached by phone at (239) 267-2400 or e-mail [email protected].