News From NAMB: November 19, 2015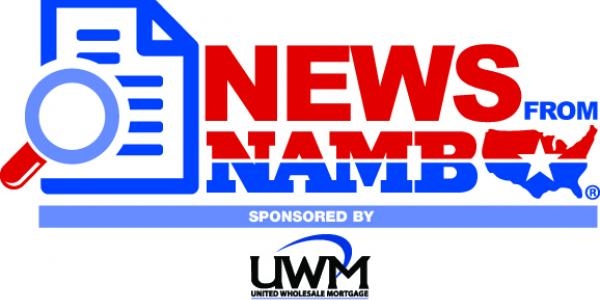 You may have noticed that News From NAMB is not just links to other media stories but also goes to primary sources. News From NAMB is different because we find important information that may not be reported elsewhere and we comment on why it is relevant to you, often in a fun way. Best of all, it is free to NAMB members. News From NAMB is sponsored exclusively by United Wholesale Mortgage. 
United Wholesale (Advertisement)
Are you struggling to close TRID loans in a timely manner?  Give UWM a shot, they are closing TRID loans seamlessly—most in 15 days or less from submission. They've mastered the loan process by providing the closing disclosure prior to CTC, which allows you to draw your own closing docs and go from CTC to money on the table faster than anyone in the industry. Isn't it time you partnered with the wholesale lender that makes lending easy? Join UWM's network. Isn't it time you started working with UWM?
---

FHA Reserves Soar
FHA's audit shows that it finally met the two percent mandated reserve requirement. FHA's emergency insurance fund has a value of $23.8 billion with a capital ratio of 2.07 percent, up incredibly from 0.41 percent last year. Even before the audit came out, news leaked that the audit would be good. Cutting the annual premium from 1.35 percent to 0.85 percent greatly helped FHA generate a large number of high-quality loans. Kudos to Ed Golding, who spoke at NAMB's Legislative Conference last year, for doing a masterful job. Now, FHA will be under extreme pressure to cut their MIP premiums. Most are pressing for the annual to be cut from 0.85 percent to 0.5 percent. FHA says it is not planning a cut.
---
Galante Says Separate HECMs From the Single Family Fund
Former FHA Commissioner Carol Galante pointed out that the huge improvement in FHA's reserve ratio came from better HECM performance. HECMs tend to have volatile performance that can drag down or boost the traditional single-family fund. In an article in Housing Wire, Galante said combining the funds was a mistake and should be changed. House Financial Services chair Jeb Hensarling noted that the forward portion of the fund is still below 2%. He thinks FHA needs more reserves and wants to raise the safety net to 4%.
---
FHA Releases New Rules for Condos
FHA is slightly relaxing the rules for condo approval. Mortgagee Letter 2015-27 fully clarifies 50% owner occupancy to be anything not rented or listed for rent or sale. Co-insurance and pooled policies are now acceptable. Finally, recertification of condominiums will only require proof of significant changes rather than full re-approval.
---
Do You Have a Diversity and Inclusion Plan?
You may be 100% on Fair Lending and still do poorly on your company's Diversion and Inclusion Plan. What you do with consumers may not align to your internal practices and the CFPB and state regulators will likely be looking. A good place to look to see what you should be doing is the CFPB's own D&I plan. They haven't been exactly stellar in implementing it but they will expect your company to be. It even goes so far as how you select the companies with whom you choose to do business.
---
Reporter Says Treasury is Lying About Fannie/Freddie
David Fiderer, who writes exclusively about the mortgage crisis, says Michael Stegman, Counselor to the Secretary for Housing Policy, is lying about the "enormous losses" to the taxpayer. Fiderer says there were no losses, only gains. In addition to the excess payback, he goes on to point out there were huge benefits to taxpayers when the GSEs continued to lend when no one else would. He claims it stopped the housing collapse, saving taxpayers many times greater benefits than any funds the government used to backstop the GSEs. In reality, Fiderer says, the GSEs have the best loss track record in the mortgage industry. Why would anyone dismantle the best in an industry?
---
Would Your Emails Get You in Trouble?
At least two states, Massachusetts and New York, want to see the e-mails between you and borrowers. The New York regulator, speaking at the NY conference this week, said she expects to see either printed copies of the substantive emails or a PDF of them in the file. If they contact the borrower and there are emails that you don't have, you are likely in trouble. Also, Ms. Ricketts warned that using personal web sites and emails such as Yahoo and Gmail are likely to net you a violation. New York expects you to have full monitoring of your employees' activities.
---
CFPB Complaint Database Full of Errors
According to a recent article in National Mortgage News, the CFPB complaint database is so riddled with bad information CFPB employees don't even trust it. NMN quotes a former senior official saying, "When we were asked to look into a complaint, more than 25% of the time it turned out that the data we were looking at didn't really pan out or it was just incorrect in the way it was reported." Worse yet, if your name simply appears in the complaint, it creates a complaint against you. In one instance in which shown to American Banker, a single complaint became 35 different complaints. The consumer appears to have had no intention of complaining against all parties.  Removing an erroneous complaint listing is very difficult.
---
Whom Does the CFPB Listen To?
When writing its rules, the CFPB takes input from regulated industries, mainly through public comment. But many times, it seems like they only listen a little. A Politico article claims the Center for Responsible Lending spent hours consulting with senior Obama administration officials, giving input on how to implement payday lending rule. Politico claims the group regularly sent over policy papers, traded emails and met multiple times with top officials responsible for drafting the rule.  At the same time, the group's financial services business, Self Help Credit Union, was pushing CFPB to support its own small-dollar loan product with a much lower interest rate as an alternative to payday loans.  The fact that Self-Help receives considerable outside funds from industry and government may be a factor in their ability to offer lower rates.
---
Lender Fined For Asking For Proof of Disability
A Mortgage One loan originator asked a borrower for a doctor's statement or a letter from Social Security confirming disability. This is a violation of FHA guidelines and a violation of the Fair Housing Act according to HUD. They came down with both feet on Mortgage One who agreed to monetary damages and training for all personnel on discriminatory lending.
---
First-Time Buyers Want Condos
In a recent Zillow study, the share of condos being bought by first-time buyers has jumped considerably. The study also shows those who are buying are not necessarily choosing starter-level homes. Other takeaways show they have rented longer and are older than in previous years. Their families are smaller.  It seems they are not unhappy renting small places.
---
Fed Rate Hike Fears Spike Mortgage Apps
Mortgage applications increased 6.2 percent last week from the prior week according to the Mortgage Bankers Association. Refinances were up 2% and purchase apps jumped 12%. Purchase applications are 19 percent higher than they were a year ago. Could this also be part of the TRID phenomenon where people were waiting for that to settle down a bit before applying?
---
Obama Says He Would Veto QM Status for Portfolio Loans
H.R. 1113 would give QM status to portfolio loans made by depositories.  The White House has warned it would veto the bill.  They believe the bill "would open the door to risky lending." The bill just passed the House 255-174 but would still need to get through the Senate which will not be easy.  MBA and its current chair, the president of Quicken Loans, oppose the bill because it gives the exemption only to banks.  Quicken wants all loans sold on the secondary market to be exempt. Can't see that even as a remote possibility since that is what caused the meltdown.
---
Feds Say They Will Be Prosecuting Mortgage Execs
After they negotiated huge settlements from the big banks. DOJ says it will now start prosecuting the people who caused the meltdown. It appears they have some mid-level executives at Chase and Royal Bank of Scotland in their crosshairs. "Corporations can only commit crimes through flesh-and-blood people," Sally Yates, Deputy AG said earlier this year. That means that every company that entered into a settlement, such as BofA, Citi, Wells and others, could face personal criminal prosecutions under a 10-year statute of limitations. They may have to build a new prison to hold everyone if they are successful.
---
The Government's Disastrous Sole Prosecution in the Mortgage Crisis
The prosecutors finally threw in the towel trying to prosecute Abacus Bank and some of its employees. Back in 2012, the feds indicted Abacus and 19 of its employees for selling fraudulent loans to Fannie Mae. They attacked the bank because many of the loans had false borrower employment titles and income. Abacus had self-reported when they discovered the problems. They were rewarded with a full scale prosecution. No one offered them the settlements offered to the big banks. A few months ago, a jury found the bank not guilty on all charges. Now, prosecutors have dropped all charges that were pending against employees. The irony is that nearly all of the loans were performing perfectly. Wouldn't it be nice if the government had to pay legal fees for fruitless prosecutions?
---
CFPB Says It Needs More People and Money
That probably comes as no surprise to anyone. The CFPB payroll grew from 1,443 in FY 2014 to 1,529 in FY 2015. Although its draw from the Federal Reserve dropped in 2015 from 2014, overall costs skyrocketed from $497 million to $640 million. That still isn't enough though. The end of year report says, "At the end of fiscal year 2015, the CFPB was still below the steady-state employment levels and funding it estimates it will need to achieve the mission and responsibilities mandated by Congress in the Dodd-Frank Act."
---
Fannie/Freddie Pay Cuts Pass House and Senate
Congress is no mood to allow the heads of Fannie Mae and Freddie Mac make $4 million a year each. Both houses nearly unanimously voted to cut them back to $600,000 again. The bill now goes to the President who is expected to sign it.
---
Political Front
It is remarkable that the Democrat debate showed the parties 180 degrees out of phase. It's as though the two parties live in a different country. The common theme in the recent GOP debate was, "Too much regulation." The theme of the Democrat's debate was. "Not enough regulation." There also seemed to be a misunderstanding of who is really lending. Bernie Sanders said banks still make 1/3 of the mortgage loans. Not really. Fannie Mae and Freddie Mac make the majority of the loans the banks originate. According to the Urban Institute, banks only hold about 26% of what they originate. So, they really only make about 8% of the nation's mortgages. Sanders has been fairly supportive of Fannie and Freddie, calling on them to make loans available to everyone.
---
Rate Outlook
This is the economy that doesn't make sense. Last week, we found that more jobs were created and wages were sharply increasing. Yet, housing is still just OK, retail sales didn't increase and people are not saving. So, where is the money going? Unless we believe in mattress money, the economic figures just don't align.  No wonder the Fed is reluctant to raise rates.
Nonetheless, the Fed is very likely to raise short-term rates in December. In their minutes released yesterday, the said it may "become appropriate" to raise the lending rate next month. There was general agreement that any tightening would be gradual. What that means seems to be widely disagreed. Many think it would a ¼ to 1/3% raise in December and ¼% every quarter next year. That would have a definite slowing effect on the economy and could trigger inflation but could also trigger a recession. The reason the Fed wants 2% inflation is ensure that we don't fall into deflation where wages could drop. That's their story but not a fully logical one.
The Consumer Price Index was up .2%, as expected. Industrial production as down .1%, a little weaker than expected. Housing starts showed no gains. Weekly jobless claims remain betK.ween 250K and 300 The Philly Fed Survey was considerably stronger than expected, up 1.9% when a small decline was expected. Leading Economic Indicators were up .6% after taking a slight pause in the last few months. More reinforcement for higher Fed rates.
Bond traders seem to be happy about everything though since rates are better today. Clearly, bond traders think the Fed's action will kill any inflation. They don't really mind recession. Remember, bad economic news gives lower rates.
---
---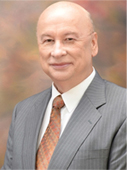 John Councilman, CMC, CRMS of AMC Mortgage Corporation in Ft. Myers, Fla. is immediate past president of NAMB—The Association of Mortgage Professionals. He may be reached by phone at (239) 267-2400 or e-mail [email protected].