News From NAMB: October 13, 2017

Top Story: National Flood Insurance Program is Out of Money!
In an urgent letter to Vice-president Mike Pence, Mick Mulvaney, the Director of the Office of Management and Budget warned the National Flood Insurance Program is broke.  Mulvaney wrote, "The recent hurricanes have inflicted projected losses of $16 billion.  As a result, by the latter part of this month, the NFIP will have fully exhausted its financial resources (including its $30.4 billion in borrowing authority) and will be unable to pay claims."  Mulvaney says the only answer is for the Administration to cancel $16 billion of the program's existing debt and have Congress infuse cash immediately into the system.  He believes there is no choice but to raise premiums on those who can afford it.
---
United Wholesale (Advertisement)
UWM Expands Elite Program
UWM'S Elite box just got bigger… a lot bigger. Conventional Elite now starts at 700 FICO/$200K/80% LTV, and FHA and VA Elite now start at 680 FICO/$125K, which means more of your borrowers now qualify for some of the best pricing in the industry. You'll also enjoy UWM's premium service, including 15-day turn times and direct communication with your account executive, underwriters and closers. Learn more about Elite at
UWM.com
.
---
NAMB National Starts Today!
The nation's most exciting mortgage show is coming to Las Vegas October 14-16th!  It is much bigger and even better.  With nearly double the number of exhibitors, this is an event you can't afford to miss to keep up with all of the new programs available.  The leaders of the top wholesale lenders will give you tips on how to increase business.  Then, party on Saturday night at the incredible Omnia nightclub in Caesar's Palace with America's #1-rated
DJ and recording artist Martin Garrix
.  Sunday afternoon at 4:30, Voice Contestant Ddendyl Hoyt performs in the exhibit hall.  Sunday night, it all culminates with
Foreigner
lead singer
Lou Gramm and his new band
. Room reservations are selling out. 
Register now
! 
---
Brokers Ready to BRAWL with Whole-tail Lenders
Many brokers are very upset with wholesale lenders who are an add-on to their retail shops.  They have coined the acronym
"BRAWL" for Brokers Rallying Against Whole-tail Lending
.   Whole-tail lending is what they call mortgage lenders that offer both wholesale and retail services on paper, when in reality, their primary business objective is to feed stolen prospect information directly to their affiliate companies.  Inside Mortgage Finance says 2/3 of the Top 25 wholesale lenders in the U.S. actually focus primarily on retail loans.  Brokers interested in joining the cause are invited to sign a petition against the practice.  This movement has already struck a nerve and people are talking about it.  The next question is, "Do you want to lose otherwise important wholesalers because they do retail?"
---
CFPB Updates Small Entity Compliance Guide
The CFPB recently made
quite a few small revisions
to the Know Before You Owe Disclosures (TRID).  Most small businesses prefer not to wade through the rule which contains the arguments for and against the changes.  Instead, the Small Entity Compliance Guide gives a better glimpse into what the CFPB really means and wants.   Version 5.0 of the Guide is now available.  The agency is promising a new Guide to Forms shortly.  Better keep up lest you do something awful like putting a .00 on the end of a number when you shouldn't.  By the way, it appears the CFPB is not finished amending TRID.  They had asked for comments on using the Closing Disclosure, instead of a Loan Estimate, to determine if an estimated closing cost was disclosed in good faith and within tolerance.  That could eliminate the Black Hole that occurs just prior to closing.
---
Will Crowd Funding Be the New Source of Downpayment?
CMG Mortgage of California thinks it may.  First-time buyers, who make up a large percentage of home buyers, cite lack of downpayment as the largest impediment to buying.  CMG has developed HomeFundMe which is essentially a crowdfunding website like GoFundMe that goes toward a down payment on a home.  CMG does not charge the borrower fees.  Since this is the equivalent of a newly-wed gift registry, CMG says it is compatible with Fannie/Freddie guidelines.
---
Bipartisan Bill Would Fix TRID Title Insurance Disclosure
Everyone knows that way the CFPB wants title insurance disclosed is not accurate.  But, the CFPB has stubbornly held to disclosing title insurance as though there is no discount for simultaneous issue.  Under the current regulation, the CFPB does not allow title insurance companies to disclose available discounts for lender's title insurance when the borrower also buys owner's title insurance.  U.S. Reps. French Hill and Ruben Kihuen have introduced the
TRID Improvement Act of 2017
to correct this problem.
---
Will Watt Defy Treasury and Stop Fannie/Freddie Dividends?
FHFA Director Mel Watt has intimated over the past year that he believes he has ultimate authority over Fannie and Freddie while they are in conservatorship.  Earlier this year Watt said, "It is especially irresponsible for the enterprises not to have such a limited buffer because a loss in any quarter would result in an additional draw of taxpayer support and reduce the fixed-dollar commitment the Treasury Department has made to support the enterprises."  That is because Fannie and Freddie do not have a line of credit with Treasury.  They have a one-time pot they can draw on that is not replenished.  Watt warned in May that "If the two parties can't dance, I may have to dance by myself."  Like the CFPB, FHFA is an "independent agency" that does not answer to Congress or the President.  But, the
Sweep in 2012
was an agreement that FHFA will pay dividends into Treasury so that Fannie and Freddie would be forced to wind down operations.  No doubt the courts will have to decide.
---
Bill Introduced to Stop Bureaus From Using Social Security Numbers
Rep. Patrick McHenry (R-N.C.) introduced new
credit bureau cybersecurity legislation
on Thursday that would ban the use of Social Security numbers as a personal identifier at Equifax and other credit agencies.  The Promoting Responsible Oversight of Transactions and Examinations of Credit Technology - or PROTECT – Act (H.R. 4028)would create a national framework for freezing accounts and standards for cybersecurity and on-site inspections.  Didn't I predict this last week?
---
Deloitte Hack Could Expose Internal Fannie Mae Communications
Deloitte, a huge accounting and advisory firm, had its email system hacked into for as much as a year
according to The Guardian
.  Deloitte acted as an auditor for both Fannie and Freddie and could have a treasure trove of emails of a confidential nature.  Not only were emails to the GSEs possibly compromised, emails and passwords to government agencies such as the Department of State, Homeland Security, and the Department of Defense were hacked. 
---
Think Wells Fargo is Corrupt?  A Suit Claims Another Big Bank is Worse.
Wells Fargo has been in the news for allegedly doing all sorts of bad things to consumers.  One thing Wells hasn't done is collect payments on loans that were owned by someone else.  Then, tell federal regulators that they are forgiving the loans they have sold to get federal credit under the huge federal mortgage settlement.  Supposedly, Chase hired to company with ties to the Church of Scientology to prepare releases on thousands of loans Chase no longer owned to get the federal credit.  A
suit against Chase
claims that is what the country's largest bank did, allegedly with the CEO's full knowledge.  It sounds too bizarre to be real but 21 companies who bought defaulted mortgages from Chase say that is what happened.  Consumers have been caught in the middle with Chase sending them notices that their loans were paid in full and the companies who say they bought the loans from Chase telling them they still owe the money. 
---
Fed Buys GSE Securities, Sells None
The past few weeks were a bit unsettling to the economy so it appears the Fed stepped in to make certain mortgage rates didn't go up.  When the Fed stops buying, it will tend to push up rates, not to mention the effect of pushing GSE securities onto the market.  The
Fed bought $7 billion in agency bonds
and sold none last week.  That is at odds with the Fed's declared policy of cutting back bond buys starting in October. 
Fed watchers are touting
the $30 billion REITS are ready to invest in MBS and the $100 billion banks invested so far this year.  That is still a long way from what the Fed has been investing.
---
Duo Stole Houses by Land Records Fraud
Arlando Jacobs and Clarence Roland stole and sold many homes across Texas, California and Washington by
filing bogus deeds
and releases in county clerk offices.  Jacobs may not even be the name of one, who shows as having no social security number.  Roland appears to have a background in mortgages, having served 3 months in jail for loan fraud in 2000.  Jacobs' daughter was the notary on the "vast majority of the fraudulent documents."  It took 6 years for law enforcement to catch them.  This exposes the extreme weakness in our land records system and the qualifications to be a notary.  It also tells us why we have the S.A.F.E. Act.
---
Mortgage Broker Channel On the Rebound
There is no question
mortgage brokerage is on the rebound
.  Despite the best efforts of some members of Congress and unlevel regulation, mortgage brokerage is growing.  There were 99,700 people working as mortgage and nonmortgage loan brokers in August, a gain of 9,000 from one year prior, according to the Bureau of Labor Statistics. Since January 2015, nearly 25,000 mortgage broker jobs have been added.
---
Trade Groups Complain Mortgage Regulation Far from Level
Two lobbying firms that represent small mortgage lenders are pushing to change the regulatory landscape for mortgage lending.  The Community Home Lenders Association and Community Mortgage Lenders of America started a push a few weeks ago to get state-licensed mortgage lenders out from under CFPB audits and vendor audits.  The groups addressed a
letter to Treasury Secretary Mnuchin
pointing out "that 99% of banks (those under $10 billion in assets) are exempt from CFPB enforcement action under the Dodd-Frank statute – while no IMBs are exempt, regardless of how small they are."  Mnuchin had included in the June Treasury Report that he supports targeted regulatory relief for smaller Independent Mortgage Bankers (IMBs).  CHLA president Scott Olson continues to push the fact that if most banks escape CFPB audit because they are audited elsewhere, why not non-banks since they are audited by state regulators.
---
Consumers Think It is a Great Time to Buy
As rates have inched upward, people in the mortgage business are concerned whether people will continue to want to buy homes.  That sentiment isn't shared by those considering buying a home.
Fannie Mae's Home Purchase Sentiment Index (HPSI)
increased 0.3 points in September to 88.3, matching the all-time high set in June.  Renters surveyed agreed that now is a good time to buy.  The number one obstacle to buying is lack of homes for sale, according to respondents.  Another reason for optimism is fewer felt they were in any danger of losing their job. 
---
DOJ Gives Synopsis of Recent ECOA Actions It Has Taken
In 2016, the Department of Justice opened 18 fair lending investigations involving allegations of a variety of lending practices, filed seven fair lending lawsuits, and settled six of them, obtaining nearly $37 million in relief.  The cases range from redlining to discrimination on national origin.  It is always informative to see what
brought about DOJ action
.
---
Banks Giving Special Mortgages to New Privileged Class
As banks and credit unions wade back into portfolio mortgage lending, they are choosing certain occupations for special loans.  It isn't low-to-moderate income borrowers that CRA envisioned.  Instead, banks are giving
100% loans with no PMI
to medical professionals under the assumption that they will always have a job and pay their bills.  Others are choosing to give these special loans to police, firemen, and paramedics.  Still others are offering them to teachers.  Some are giving them to veterans who may have used their VA eligibility.  It may seem prudent on the surface but there are a fair number of these folks who do default on loans as any seasoned lender would know.
---
NAMB Appoints Executive Director
As NAMB continues to grow, it became apparent that someone needed to coordinate the staff and contractors.  NAMB's board realized that someone from within our ranks was the best person for the job and
tapped NAMB Vice-President, Valerie Saunders for the job
.  Valerie will move from volunteer to paid staff effective immediately.  Valerie was responsible for reinvigorating the Florida Association of Mortgage Professionals and well as moving NAMB National to an even larger presence.  She brings extensive legislative and lobbying experience as well as being an acclaimed educator.  She has operated a title company and mortgage brokerage in Florida for a number of years which will bring personal experience in the industry to NAMB leadership.
---
Rate Outlook
Last Friday's Bureau of Labor Statistics Jobs Report was pretty bad.  Experts had expected a rough figure due to the hurricanes but not as bad as what we got.  We have been creating close to 200,000 jobs a month.  Experts projected that would drop to 80,000 due to the hurricanes.  Instead, we lost 33,000 jobs, a sharp setback to the labor force.  So, if bad news drops rates, why did they go up?  First, everyone believes the job loss is temporary and it will jump back up even higher.  Then, it was the other news in the report that caused inflation concerns.  First, the jobless percentage dropped because temporarily being off work for a week or so does not register as a job loss while it does affect job creation figures.  You can get an explanation in a recent article in Fortune magazine.
But the real concern was hourly earnings jumped .5% which would equate to a 6% annual jump in employments costs if that pace continued.  That would be inflationary which drives up rates.
It seems like nothing will deter the Fed from having another rate hike this year.  The minutes of the September meeting indicates the Fed will raise rates again in December.  It will be interesting to see what they will do if job creation is slow again next month.  Meantime, President Trump is mulling over whom he will appoint as Fed Chair in February.  Janet Yellen says "I have not had a further meeting with President Trump. I met with him early in my term and I've not had a further meeting with him."  Gary Cohn ticked Trump off by criticizing the President's statements on the Charlottesville riot.  That's how most of corporate America runs, yes-men get the promotions.  That's not all bad.  They carry out the vision of the boss.  There's no mixed messaging.  Somehow or the other though, Trump's yes-men seem to be at odds with him sooner or later.  Interesting.  Trump is certainly taking credit for a pretty incredible economy.
So far, this week we have had pretty solid treasury auctions, showing demand for government guaranteed bonds.  The producer price index rose 0.4% as expected.  The core, which excludes volatile food and energy prices, also rose 0.4%.  Analysts expected an increase of 0.2%. Weekly jobless claims were 243K versus the expected 255K, showing a nice recovery after the hurricanes.
Retail sales, consumer price index, and consumer sentiment data will be released Friday morning.  If the Consumer Price Index comes in as hot as the Producer Price Index, it will affect rates.
 
---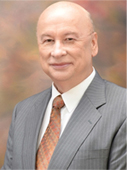 John Councilman, CMC, CRMS of AMC Mortgage Corporation in Ft. Myers, Fla. is Past President of NAMB. He may be reached by phone at (239) 267-2400 or e-mail [email protected].
---