Suit claims JPMorgan Chase incorrectly deflated home values to cap HELOCs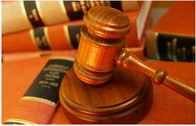 A class action lawsuit has been filed in an Illinois federal court alleging that JPMorgan Chase Bank engaged in fraud to deny customers access to millions of dollars in their previously-approved home equity lines of credit (HELOCs). The suit claims the bank intentionally used falsified home appraisals to freeze home credit lines. The case was filed on behalf of Pascal Majon of Zion, Ill., who claims Chase denied him access to his HELOC account due to a purported substantial decline in the value of his home. In reality, Majon's home did not decline in value. The suit alleges that, in many instances, Chase failed to provide customers with the legally required notice and improperly discouraged borrowers from seeking reinstatement by withholding critical information. In some cases the home valuation required for reinstatement was never supplied and in other cases the bank required homeowners to pay for an appraisal and other fees to challenge the HELOC adjustment.

 "Rather than honoring their promises to Congress and to the American people that they would use the bailout money to get credit flowing again, banks like Chase seem content to deny people access to their credit when they need it most," says attorney Jay Edelson, whose law firm, KamberEdelson LLC, filed the suit and is prosecuting similar class actions against Washington Mutual, Wells Fargo and Citibank over similar HELOC practices. "These credit lines are safety nets. Knowingly suspending these accounts without justification and forcing customers to scramble to find alternatives—like high interest credit cards—is just the kind of thinking that got banks into the trouble they're in in the first place. They act as if they're accountable to no one." To view a copy of the federal lawsuit, click here.