Is the Broker-to-Banker Business Really Dead?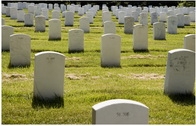 It has been a long time since I've written an article about the broker-to-banker business, but it appears that the time has come around once again. From the ashes of the spectacular and abrupt meltdown of the mortgage industry, has come the tinkering of the federal government with matters that are really beyond their level of expertise. From the new legislation, which has yet to prove that it is a benefit to anyone remaining in this industry, comes the ever resourceful mortgage broker. The mortgage brokers who understood the value of "quality control" or "compliance performance" for the most part, are still standing and thriving and trying to figure out what to do next. Those who invested in advanced computer software programs, like Ellie Mae or Pro Lender Solutions, to assist them with pipeline management and the constant drum of "quality control" have reaped the reward of their investment. The industry no longer resembles itself from even two years ago, except in one regard … the constant drive to find a way to "make money." The crazy thing about the mortgage business is that if you love what you do, and it gets into your blood, you will stick with it no matter what. The "high" comes not only from helping borrowers achieve their goals of homeownership in whatever form that takes, but also from how to "beat the system" and remain profitable under incredibly adverse conditions. Slowly but surely, the new rules and regulations are re-shaping the conditions under which the mortgage industry will function for many years into the future. Good, bad or indifferent, we learn to live with them and adapt. Slowly but surely, the warehouse lenders that retreated or were put out of business are beginning to test the waters again for business. As always, the question is, "Can we make a profit and not get burned?" The answer is increasingly, "Yes." Ginnie Mae, Fannie Mae and Freddie Mac have raised their net worth requirements from $1 million to $2.5 million, an unreachable number even for most of the existing mortgage bankers. One has to wonder the logic of that strategy, given that their future existence remains in doubt. Be that as it may, the correspondent lenders who also raised their net worth requirements, and are now starting to think "volume" and becoming "competitive" once again. For those mortgage brokers who did transition to mortgage banker status and still remain open for business, are now starting to look around and say, "I think I can make more money now by upgrading my approvals" … and they can. The value of an existing mortgage banker, one who has survived the last two years, is a serious candidate for consideration. More options become available each month. The mortgage broker who has managed to save their money, cut some overhead, realign their loan production strategy and have maintained a clean record, is also a viable applicant for consideration. Again, more options become available each month. The loss of jobs in the mortgage industry has also resulted in the loss of licensed loan officers, who have just decided to give it up. The demand for loans, however, is still strong, as opposed to what is quoted on the news or through mainstream media coverage. The fewer the "players," the greater the share of loan production is to the remaining few. The future may look bleak to some. It may look as though there are no more options, but the mortgage business is, and always has been, made up of resilient, hard-working people who like to exercise their "options" to remain profitable. Elaine Roccio is a mortgage banking consultant with 25-plus years of mortgage experience and 10-plus years specializing in the broker-to-banker business. She may be reached by e-mail at
[email protected]
or visit www.brokertobankerservices.com.