Ellie Mae Announces $25.2 Million Acquisition of Del Mar DataTrac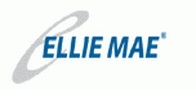 Ellie Mae Inc. has announced the acquisition of Del Mar Datatrac Inc. The acquisition accelerates Ellie Mae's growth strategy by expanding its already extensive lender customer base, significantly increasing the number of mortgages funded by its customers, and broadening the functionality of its Encompass solutions.
Del Mar's origination software, DataTrac, is used by more than 200 mortgage lenders as a core operating system to process and fund loans, create workflow efficiencies, manage secondary marketing transactions and handle reporting and business intelligence. Its current customers are expected to fund an estimated 500,000 mortgages in 2011. The combined companies' customer base has the potential to originate approximately 30 percent of all residential mortgages originated in the United States this year.
Ellie Mae acquired 100 percent of the equity of Del Mar Datatrac for $17.2 million cash at closing, and future cash payments of $3 million, $3 million and $2 million to be paid over the next three years.
According to Ellie Mae, the acquisition could eventually add approximately 20,000 users to the Ellie Mae Network, the electronic network that connects the more than 50,000 users of Ellie Mae's Encompass360 Mortgage Management software to the service providers, business partners and investors they need to interact with in order to process and fund loans. Ellie Mae also intends to make Encompass360 available to DataTrac users as a front-end point-of-sale component for the DataTrac core operating system.
"Del Mar's roster of customers includes some of the biggest and most respected lenders in the country. With this acquisition nearly a third of all residential mortgages originated in the United States will be able to flow through Ellie Mae's systems," said Sig Anderman, president and chief executive officer of Ellie Mae Inc. "I founded Ellie Mae to transform the mortgage industry by automating loan origination and driving paper out of the process, so the addition of the impressive Del Mar team and customer base is a big milestone for us. Our customers are looking to us to automate and streamline their businesses, and the combined Ellie Mae and Del Mar teams will continue delivering the high levels of innovation and service that our clients have come to expect."
Operations for Del Mar DataTrac will remain based in San Diego, Calif. and its sales, technology, support and business development teams will continue to support Del Mar's clients and partners. Jeb Spencer, chairman of Del Mar, has joined Ellie Mae's board of directors and Rob Katz has been named Ellie Mae's EVP of product strategy.
"In the mortgage technology industry today, bigger is indeed better, as it takes significant development resources to meet client demands for loan quality, compliance and efficiency," said Katz. "As our industry has evolved over the past several years, with independent mortgage bankers, banks and credit unions gaining greater market share, and with more demands being placed on them by regulators and investors, technology vendors have been called upon to provide ever more sophisticated solutions to address those challenges. Through this acquisition, we will be able to offer DataTrac users the functionality and services they need to remain competitive and efficient in today's challenging marketplace."