Government Seeks Nearly $2.5 Billion in Fraud Damages in Suit Against Allied Home Mortgage Capital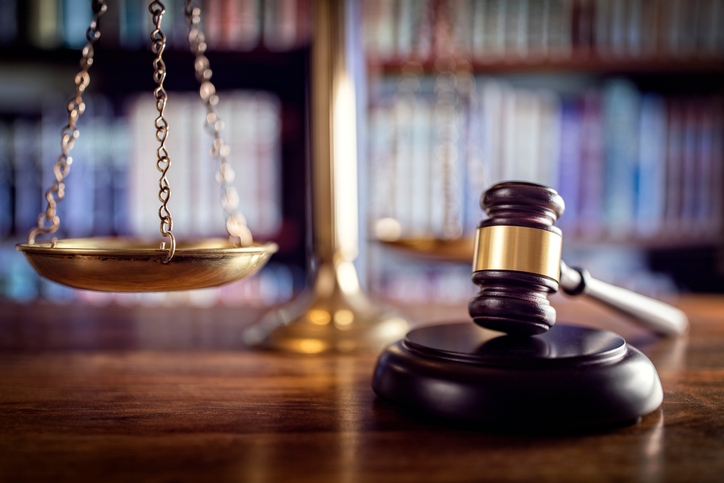 A civil mortgage fraud lawsuit has been filed against Houston, Texas-based Allied Home Mortgage Capital Corporation, its affiliate, Allied Home Mortgage Corporation, as well as Allied's President and Chief Executive Officer Jim Hodge and EVP Jeanne L. Stell by the federal government, seeking damages and civil penalties under the False Claims Act and the Financial Institutions Reform, Recovery, and Enforcement Act of 1989 (FIRREA) for nearly a decade of concealed misconduct in connection with the residential mortgage lending practices of the firm, one of the nation's largest privately-held mortgage lenders.
The suit was filed by Preet Bharara, U.S. Attorney for the Southern District of New York; Tony West, Assistant Attorney General for the Civil Division of the U.S. Department of Justice (DOJ); Helen Kanovsky, General Counsel of the U.S. Department of Housing & Urban Development (HUD); and John P. McCarthy, Acting Deputy Inspector General of HUD. Hodge and his wife each own 49.5 percent of Allied, according to the complaint. The remaining one percent is owned by Jim Hodge's son, Jamey Hodge.
Over the past decade, Allied reportedly originated more than 110,000 Federal Housing Administration (FHA) mortgages, more than 30 percent of which are in default. For loans originated during the time period of 2006-2006, Allied's default rate climbed to 55 percent of the loan they originated. To date, the FHA has paid insurance claims totaling $834 million for mortgages originated and fraudulently certified by Allied that are now in default. An additional 2,509 loans are currently in default, but not yet in claims status, which could result in additional insurance claims paid by HUD amounting to $363 million.
"As described in the complaint, Allied and its CEO exploited a government insurance program to engage in a wholesale shifting of risk away from itself—playing a lending industry equivalent of 'heads-I-win and tails-you lose,'" said Bharara. "The losers here were American taxpayers and the thousands of families who faced foreclosure because they could not ultimately fulfill their obligations on mortgages that were doomed to fail. The alleged conduct in this case is egregious and our investigation is ongoing."
According to the complaint filed in Manhattan Federal court:
►FHA mortgage insurance (MI) makes homeownership possible for millions of American families by protecting lenders against defaults on mortgages, thereby encouraging lenders to make loans to borrowers who might not be able to meet conventional underwriting requirements.
►FHA's MI also makes mortgage loans valuable in the resale market. To protect the continued availability of FHA mortgage insurance funds, HUD must accurately assess the risk of default on the loans it insures. To accomplish this task, HUD relies on assurances by lenders that they, and the loans they submit for insurance, comply with HUD requirements.
►As a HUD-approved loan correspondent and Direct Endorsement Lender, Allied originated HUD-insured mortgage loans for sale or transfer to other qualifying mortgagees, known as "sponsor mortgagees." Allied was required to seek HUD approval for each office from which it originated FHA loans, and was also required to certify that it maintained a quality control (QC) program that reviewed loans that went into early payment default, and that it faced no sanctions in the states in which it operated. Although Allied certified to HUD that it complied with these key requirements, its certifications were knowingly false.
►According to the complaint, Allied operated hundreds of "shadow," unapproved branch offices that originated FHA loans. To deceive HUD about this practice, Allied reportedly submitted loans from those branches to HUD substituting the ID number of a HUD-approved branch. Allied's undisclosed shadow branches could not be audited by HUD and their default rates were disguised by the default rates of branches whose IDs they were using—IDs that were based on false certifications. While some senior managers questioned this practice, it was continued under the direction of Hodge.
►As further alleged in the complaint, when Allied sought approval from HUD for new branches—at one time they had 600 branches with HUD IDs—it was based on fraudulent information. Allied falsely certified that it complied with HUD requirements and maintained financial and supervisory control over the branch. In reality, Allied's branch offices were not subject to Allied's oversight, and Allied bore little risk of loss for poor lending practices by the branches.
Well aware that Allied's branch operations violated HUD requirements, and that both she and Hodge had legal exposure, Allied's EVP Stell routinely had another senior manager sign the certifications to HUD because she knew they were false. In an e-mail exchange between Stell and a former employee about a 2009 HUD audit report finding that Allied was not in compliance with HUD rules relating to branch  operations, Stell wrote: "I had [another senior manager] sign the 'add a branch' form for years for HUD as I knew this would eventually happen. It required that you swear the branches meet and will continue to meet HUD's regulations. Jim [Hodge] has to be the biggest target personally for his disregard for the regulations. Serves him right never listening and thinking he didn't have to play by the rules."
Even while it operated more than 600 branches, Allied's QC program was either dysfunctional or entirely non-existent. The corporation maintained only a handful of QC employees to review its thousands of mortgages, most of whom were located in St. Croix, in the U.S. Virgin Islands, and employed by a company that Hodge set up to obtain tax benefits. According to the complaint, when the QC manager visited her staff in St. Croix, she discovered that they did not know what HUD was or even what a mortgage was.  Hodge's offshore entity earned millions of dollars in management fees from Allied, but conducted little substantive loan review. When HUD auditors asked for up-to-date QC reports and Allied could not supply them, it provided fraudulent reports at Hodge's direction.
Finally, in the annual certifications that Allied submitted to HUD to maintain its HUD-approved status, the company falsely certified that none of its employees had been convicted of a crime and that it had a clean record in the states in which it operated. In fact, Allied had faced serious sanctions from numerous states and employed numerous convicted felons, having hired more than a dozen in a single year.
By filing its complaint, the government also joined and expanded upon a Qui Tam private whistleblower lawsuit that had been filed against Allied Home Mortgage Capital Corporation under the False Claims Act in May of 2011 by Joseph C. Bird Esq. of the Wisconsin-based law firm of Mahany & Ertl.
"In terms of the pending civil case unsealed today, I have been working with law my partner, Brian Mahany, on investigating Allied's actions since this past January," said Bird. "Brian and I began this journey when we were first retained to represent several former Allied employees who were taken advantage of for many years and have lost millions to Allied through various means, some losses resulting from Allied simply taking the accrued savings from their employee accounts on termination. When we uncovered the systematic fraudulent conduct practiced by Allied upon its own employees, including branch managers and loan officers, we began to realize the magnitude of the fraud and how it impacted the country. Knowing it was difficult to assist those who were harmed on an individual basis, we began to focus on a Qui Tam or false claim case to be filed on behalf of the United States, an anti-fraud statute that was enacted following the U.S. Civil War. We felt this would maximize the ability to recover the damage done to the economy and to society."
Bird continued, "We continued with our several cases for individual loan officers, including John Rife, Anthony Dietz and Peter Belli, but prepared a Qui Tam complaint for submission to the U.S. government. Our initial complaint sought recovery for the false claims and false certifications made by Allied, but did not contain a claim for violation of FIRERA. We were fortunate to team up with a brilliant team of U.S. attorneys and, through a collaborative effort, identified a false certification case as the most effective style of claim. We continued to work with the government to supply information as the government considered our draft complaint and our proposed course of action on its behalf and commenced a formal investigation."
The government's complaint seeks treble damages and penalties under the False Claims Act for the hundreds of millions of dollars in insurance claims already paid by HUD for mortgages originated by Allied, as well as compensatory damages under common law for the hundreds of millions of dollars in insurance claims that HUD expects to pay in the future. In addition, the U.S. seeks damages and civil penalties under FIRREA for the hundreds of false statements that Allied submitted to HUD. Under FIRREA, the U.S. may recover up to $1 million per violation, or (if greater) the amount of the pecuniary gain from the violation or the amount of the pecuniary loss to a person other than the violator. All total, the tab against Allied in this case could exceed $2.5 billion.
"The U.S. government analyzed the information, and after carefully examining the law and the facts, filed the complaint which is a product of our joint efforts," noted Bird. "We are proud to be a part of this initiative to deliver justice to many. We will continue our efforts to assist former Allied employees recover their losses and repair their lives."
Also today, HUD's Mortgagee Review Board (MRB) announced the suspension of Allied Home Mortgage Corporation, thereby preventing the company from originating and underwriting new mortgages insured by the FHA. HUD is also suspending Hodge and is proposing to debar him as well as Stell. Ginnie Mae also announced the suspension of Allied's ability to issue securities in its mortgage-backed securities (MBS) program.
"We will not tolerate mortgage lenders who play fast and loose with FHA's standards," said Kanovsky. "These defendants demonstrated a pattern of recklessness and utter disregard for how we do business. They've harmed FHA, hurt homeowners, and now they'll be held to account for their actions." FHA and Ginnie Mae are imposing these actions because Allied originated loans from unapproved branch offices in violation of FHA requirements and then concealed these violations by submitting knowingly false information.
HUD's MRB found the following violations:
►Allied violated HUD/FHA requirements when it originated loans from branch offices that were not FHA-approved.
►Allied submitted false information to HUD when it submitted loan packages to HUD for FHA mortgage insurance that contained false information about where the loans were originated.
►Allied violated HUD/FHA requirements when it failed to ensure that the corporate entity paid the operating expenses of the FHA-approved branch offices. HUD requires that lenders pay all of the operating expenses incurred at the branch offices involved in originating FHA-insured loans. Operating expenses include equipment, furniture, office rent, overhead, employee compensation, and similar expenses. Allied failed to pay the operating expenses for some of its approved branch offices.
►Allied failed to implement a QC plan in compliance with HUD/FHA requirements. HUD requires that FHA-approved lenders review 10 percent of the loans it originates and all the loans that go into default into default within the first six payments. The findings from these reviews are required to be reported to the lender's senior management. HUD also requires that lenders conduct site reviews of their offices to ensure compliance with HUD requirements. Allied utilized inadequate and unqualified staff for its reviews.
►Allied submitted false certifications to HUD when it submitted its annual recertification materials to HUD for the years 2006-2011. HUD requires that the lender, when seeking to renew its FHA approval status, certify that it "complied with and agrees to continue to comply with HUD-FHA regulations, handbooks, Mortgagee Letters… policies, and terms of any agreements entered into with the Department." The FHA-approved lender must also certify that it "conforms to all HUD-FHA regulations necessary to maintain its HUD-FHA approval." Allied made these certifications on a yearly basis from 2006 through 2011. Each of these certifications was false because Allied had failed to implement a QC plan in compliance with HUD/FHA requirements, as set forth more fully in Violation 4.
►Allied employed a principal, officer and director when such person was suspended.