Former Carrington EVP Rick Sharga Joins Auction.com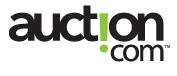 Auction.com has announced that former Carrington Mortgage Holdings Executive Vice President Rick Sharga has been named executive vice president. He will serve as the company's chief spokesman on topics such as the U.S. housing market, mortgage market, commercial real estate and international real estate. Sharga, who will be based in the company's Irvine, Calif. headquarters, has over 30 years of experience in real estate, mortgage and technology marketing.
Most recently, he was executive vice president at Carrington Mortgage Holdings, a privately held company that owns and operates multiple businesses covering virtually every aspect of residential real estate transactions.
One of the country's most frequently-quoted sources on real estate, mortgage and foreclosure trends, Sharga has appeared on the CBS Evening News, NBC Nightly News, CNN, ABC World News, CNBC, FOX and NPR. He has briefed government organizations such as the Federal Reserve and Senate Banking Committee and corporations like JPMorgan Chase, Citibank and Deutsche Bank on foreclosure trends, and done foreclosure training for leading real estate organizations such as Re/Max, Prudential and Keller Williams. Prior to joining Carrington, Sharga spent eight years at RealtyTrac, where as senior vice president he was responsible for marketing, business development and data operations.
The 2006 Stevie Award Winner for Best Marketing Executive, he has more than 20 years of experience developing corporate and product sales and marketing strategies for corporations such as DuPont, Fujitsu, Hitachi, Toshiba, JD Edwards, Cox Communications and Honeywell. Sharga began his career with Foote, Cone & Belding, and also held executive positions with Ketchum Communications and McGraw-Hill.
"During his career Rick has served as an expert commentator on the real estate industry and led marketing efforts for Fortune 500 companies," said Jake Seid, co-president of Auction.com. "His knowledge of and ability to speak authoritatively about the trends that are driving our business will help to deepen understanding of the ways in which Auction.com can better serve the needs of commercial and residential buyers and sellers through our innovative online marketplace."
"The Internet is fundamentally changing the process of buying and selling real estate and Auction.com is facilitating that change as the industry's leading online marketplace," said Sharga. "Auction.com presents a unique opportunity for me as it is the perfect intersection of my career experience and a company that is harnessing the power of technology, efficiency and transparency to define a future that will better serve buyers and sellers."
Sharga is president of the Technology Council of Southern California and vice president of the board of directors of REOMAC. He is a member of the National Association of Real Estate Editors, and serves on the editorial advisory board for Default Servicing News. In 2013, he was included in Inman News' Inman 100, an annual list of the most influential leaders in real estate.