Kamel Boulos Joins ClosingCorp as CTO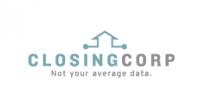 ClosingCorp has announced the appointment of Kamel Boulos as chief technology officer. In this role, Boulos will lead the company's technology strategy and development teams in close collaboration with Debbie Day, ClosingCorp's senior vice president of data operations and product management.
"Kamel's extensive experience in building and leading successful high-performing, client-focused technology teams in our industry adds depth and expanded focus for us," said Brian Benson, chief executive officer of ClosingCorp. "It's evident from his successful initiatives as CIO at American Mortgage Network and Lyonwell Technologies and from our extensive due diligence process, that he has great respect from his peers, as well. We are excited to have Kamel join the team, knowing the energy and passion he brings."
Prior to joining ClosingCorp, Boulos was the chief information officer at American Mortgage Network, where he led development of an enterprise lending system that included a loan origination system as well as other applications to better enable sales and service.  These included creating an optimized web portal for customers, real estate agents and account executives, streamlining their ability to submit and track loans.  With over two decades of mortgage technology experience, Boulos also previously served as CIO at Lyonwell Technologies, a technology consulting firm, and Homefield Financial, a mortgage origination company. 
"ClosingCorp is a very dynamic and exciting place to be right now," said Boulos. "They've assembled an amazing management team and created a solution suite that is at the forefront of change within the industry. I'm thrilled to be a part of that effort and look forward to continuing the strong track record of innovation that has been a hallmark of their success."
In addition to the news of Boulos' appointment, ClosingCorp has announced that Tim Armbruster will be stepping down from his current role as a strategic advisor.
"I am very excited that ClosingCorp has found a great talent like Kamel Boulos to lead its technology efforts," said Armbruster. "As someone who joined ClosingCorp in its infancy, I'm proud of what we accomplished here, and am confident that, with Brian and this management team, the organization is moving towards an even brighter future."