Using Energy Efficiency to Push Home Sales
In view of October being National Energy Awareness Month, a new survey by WalletHub sought to identify the nation's most energy efficient states. The results of this survey, according to industry professionals, could confirm the power of energy efficiency in driving home sales.
WalletHub considered "home-related energy efficiency" by calculating the ratio between the total residential energy consumption and annual degree days–WalletHub noted the average "American household spends more than $2,200 a year on energy bills, almost half of which goes to heating and cooling expenses." A "car-related energy efficiency" measurement, obtained via the annual vehicle miles driven by the gallons of gasoline consumed, was also factored in.
In overall ranking, Vermont topped WalletHub's list as the most energy efficient state in the U.S., followed in the top 10 by New York, Wisconsin, California, Rhode Island, Minnesota, Colorado, Utah, Maine and Michigan. South Carolina came in last on WalletHub's listing; Alaska, Hawaii and the District of Columbia were not included in the study due to data limitations.
For Chris West, proprietor of Eco Homes of Vermont LLC and the president-elect of the Home Builders and Remodelers Association of Northern Vermont, the WalletHub survey exposes some extreme contradictions in the Green Mountain State's housing market.
"Vermont has the oldest existing stock in the country," West said. "Ninety-seven percent of the houses are old, leaky and not very efficient. And we're in a part of the country with some of the toughest winters. But in terms of new building, Vermont has been, per capita, the leader in building passive houses and high performance houses that use 90 percent less energy to heat and cool than the standard housing code."
West is also a certified passive housing consultant, and he has seen a dramatic increase in local interest in this European-derived standard for ensuring low-energy consumption.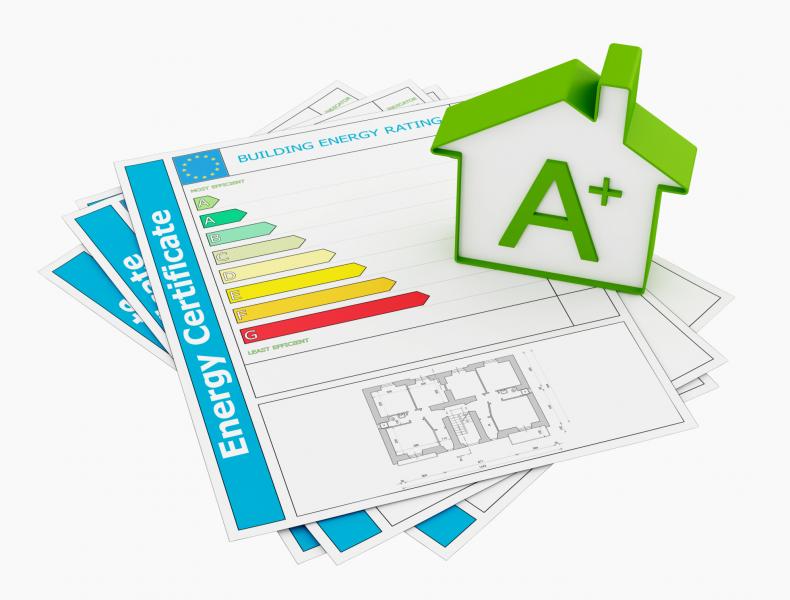 "Since I began my company four years ago, this has been my busiest year," West stated, adding that Vermont saw its first passive house constructed only four year ago. "So far, I have seven projects and I have people waiting in line to talk to me. Before, I was getting one person per year."
While West acknowledged that an energy efficient property is helpful for those seeking to sell existing homes, many of the upgrades being done across Vermont now are based on economics and meteorology. 
"People living in these houses are seeing fuel prices increase, colder winters and more expenses," he said. "That encourages them to make their homes more efficiency."
West pointed to the state agency Efficiency Vermont has playing a major role in connecting homeowners (as well as commercial real estate owners) in reducing their energy costs. Maura Collins, director of policy and administration with the Vermont Housing Finance Agency (VHFA), noted that the state's building code on new construction placed a major priority on energy efficiency.
"We have a relatively high current standard of what is required," Collins said. "The state aggressively put policies in place that ensured homes coming into the market are very energy efficient."
Todd Leach, vice president of Leach Construction of Vermont LLC and past president of the Home Builders and Remodelers Association of Northern Vermont, has emphasized the energy efficiency in the new homes his company has designed and built in the state. He also noted that homebuyers are not viewing this type of property for potential flipping.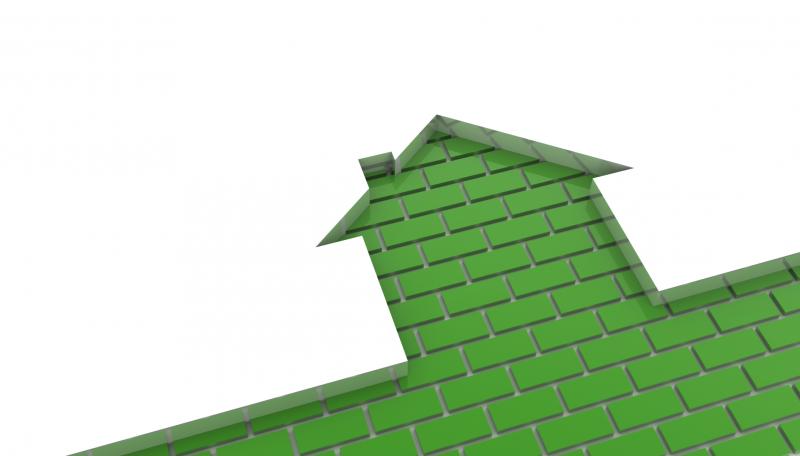 "These buyers are seeking houses for the long-term–not one of our houses that has been resold in the last 15 years we've been doing this," Leach said. "The customers are usually young professionals with expanding families. They want to stay in the area and are willing to invest in house, not just as a commodity that they can turn around and trade in after a few years."
But the push for improved energy efficiency in housing is more than just a Vermont fad. Even in South Carolina, the last-place entry in the WalletHub list, homebuyers have an eye on the energy efficiency of a potential property.
"It makes a huge impact," says Debbie Crow, broker with South Carolina Real Estate Investors LLC in Donalds, S.C. "Most of the people buying homes are trying to find properties with the newer heat pumps."
"It is a critical component in today's environment," said Joe Dahleen, senior vice president at Seattle-based Primary Capital Mortgage. "Over 80 percent of housing is more than 20 years old. This is important for anyone thinking of moving up or moving down. Their houses are going to need to have energy efficiency improvements to get the right buyers."
Dahleen added that energy efficiency is especially important for eco-conscious younger consumers who make their green statements via hybrid automobiles and other lifestyle choices. "This is not a demand anymore," he said about energy efficient properties. "It is what is expected."
However, Chris Sorensen, director of mergers and acquisitions at Corona, Calif.-based Paramount Residential Mortgage Group Inc. (PRMG) and author of Financial Sense to White Picket Fence, noted that this subject is not without its hiccups.
"Surveys reveal that at least on paper, buyers want energy efficient homes and to a point, are willing to pay for them," Sorensen said. "The NAHB survey asserts average buyers are look for an ROI of 14 percent, meaning they'll pay an additional $7,000 for an annual savings of $1,000. First time buyers require a more robust 16 percent ROI. The Shelton Group did a survey back in 2009 that asked homeowners how they would spend $10,000 on their home if given the money, the majority chose remodeling their kitchen or bath, not insulation, or energy efficient windows. So, while we claim we want energy efficient homes, we're likely to sacrifice such for beauty."
Sorensen added that federal and state intervention will play a key role in driving energy efficiency standards in housing.
"Because of this, government regulation has become the weapon of choice for environmentalist," Sorensen continued. "By imposing regulation, homebuilders will be forced to comply and homebuyers will be forced to pay, once again. Most accept this is ultimately a good thing—if not for the environment, then for one's wallet on a month by month cash flow basis. An extra $10,000 spent on a home spread out over a 30-year mortgage is insignificant by comparison to the monthly savings in energy cost. This fact, coupled by public perception, will indeed continue to have a greater and greater impact on what homes consumers buy."
Originations, Residential, Trends
Subscribe to the nmp Daily