PRMG Opens Three New Retail Branches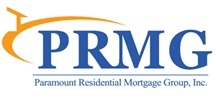 Paramount Residential Mortgage Group Inc. (PRMG) has announced the opening of three additional retail branch offices, St. George, Utah; Brick, N.J.; and Weston, Fla. The new retail branches will be slated with the task of reaching out and establishing relationships with real estate agents, home builders and other referral business partners on a local level, developing new business opportunities, and providing the best combination of loan products and service to the communities they serve.  
Retail Branch Manager Laurie Gable (left below) will serve as branch manager of the St. George, Utah branch; Mark Toth (center below) will lead the new Brick, N.J. retail branch office; and Dean Adler (right below)will serve as manager of the Weston, Fla. branch.

Additionally, PRMG has announced the hiring of Jodie Johnson (see right) as retail operations manager of PRMG's retail branch in Seattle, Wash., a branch headed up by Dave Davis, retail branch manager.
The opening of these new retail branches will continue to foster PRMG's overall growth plan by building a robust branch network across the country.