MBA Elects New Leadership in Vegas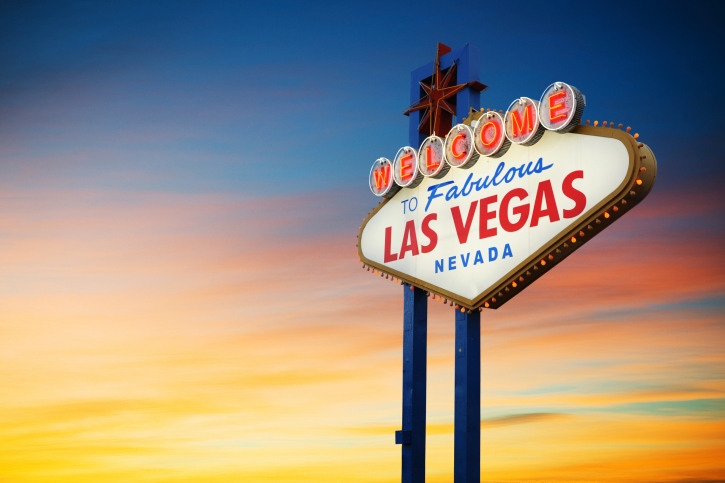 Bill Cosgrove, CMB, CEO of Union Home Mortgage Corporation of Strongsville, Ohio has been sworn in as chairman of the Mortgage Bankers Association (MBA) during the association's 101st Annual Convention & Expo in Las Vegas. A Certified Mortgage Banker (CMB) and a longtime and active MBA member, Cosgrove has served as a member of MBA's Board of Directors, on MBA's Legislative Steering Committee and on its Residential Board of Governors (RESBOG) Advisory Committee. During the 2009-2010 election cycle, he served as chairman of MORPAC, the industry's political action committee, raising more than $1 million to bolster MBA's advocacy efforts.
"I am honored and excited to serve as MBA chairman for the upcoming year," said Cosgrove.  "It is my mission to continue the exemplary work of past chairman in promoting the real estate finance industry, and I look forward to collaborating with MBA members on the various policy and regulatory challenges that lie ahead."
Cosgrove was the 2011 recipient of MBA's Burton C. Wood Legislative Service Award, given annually to an MBA member in recognition of their sustained superior service to the association and the real estate finance industry as a whole. He has also served as chairman of MBA's GSE Repurchase Request Task Force and was co-chair of the Loan Originator Qualification Task Force. In addition, Cosgrove has served as president of the Ohio MBA.
In addition to Cosgrove, MBA members also elected Bill Emerson, chief executive officer of Quicken Loans Inc., as chairman-elect, and Rodrigo López, president and CEO of AmeriSphere, as vice chairman.
Emerson, the former vice chairman of the MBA's Residential Board of Governors, is a member of the MBA's GSE Single Family Task Force and serves on the MBA's Board of Directors.
Emerson joined Quicken Loans in 1993 as a mortgage banker. His leadership skills afforded him the opportunity to run several business units, as well as lead mortgage operations for the company, where he was responsible for driving performance within Quicken Loans' businesses. In February of 2002, Emerson became CEO of Quicken Loans.
In addition to his role with the MBA, Emerson is also a member of the Board of Directors of Xenith Inc., a football helmet company dedicated to advancing safety through innovation and education; the Detroit Economic Club; the Detroit Parade Company and the Skillman Foundation.
Before founding AmeriSphere, López was chief lending officer for a life insurance company, responsible for investments in commercial mortgage loans and real estate properties. During his tenure in the architecture and construction industry, he worked on a wide range of commercial and institutional projects.
In addition to his work at AmeriSphere, López serves as chairman of MBA's Commercial Real Estate/Multifamily Finance Board of Governors (COMBOG), and was the director of MBA's Board of Directors between the years 2012 and 2014.
López was the recipient of MBA's Distinguished Service Award in 2010 and Burton C. Wood Legislative Service Award in 2002.
Lopez is director of Mutual of Omaha Bank and the vice chairman for Children's Hospital and Medical Center Board of Directors. He also serves as a member of the Advisory Council for Habitat for Humanity of Omaha. López is a Certified Mortgage Banker and a graduate of the MBA's School of Mortgage Banking. He received B.S. and EMBA degrees from the University of Nebraska.
MBA's Board of Directors is chaired by Cosgrove, and consists of 26 elected members and one ex-officio member, MBA President and Chief Executive Officer David H. Stevens. MBA Directors represent its commercial/multifamily, residential and associate membership. The Board of Directors sets the strategic direction for MBA and also oversees management of the affairs of the association.
"The members of this Board will no doubt be influential and effective in helping to create policy that positively affects the real estate finance industry," said Cosgrove.
The new members of MBA's Board of Directors are:
►Byron Boston, Dynex Capital Inc.
►Nathan Burch, McLean Mortgage Corporation
►Philip DeFronzo, Norcom Mortgage
►Thomas S. Dennard, Grandbridge Real Estate Capital LLC
►Richard Bennion, HomeStreet Bank
Members remaining on the MBA Board of Directors are:
►Bill Cosgrove, CMB, Union Home Mortgage Co., Chairman
►Bill Emerson, Quicken Loans, Detroit, Michigan, Chairman-Elect
►Rodrigo Lopez, CMB, AmeriSphere Multifamily Finance, LLC, Vice-Chairman
►E.J. Burke, Key Community Bank, Immediate Past Chairman
►Rick Aneshansel, U.S. Bank Home Mortgage
►Barrett Burns, VantageScore Solutions, LLC
►Hugh Frater, Berkadia Commercial Mortgage, LLC
►Christopher George, CMG Financial
►C. William Griffin, Black Knight Financial Services
►Michael J. Heid, Wells Fargo Home Mortgage
►R. Paige Hood, Prudential Mortgage Capital Company
►Jerome Lienhard, SunTrust Mortgage, Inc.
►Michael S. Malloy, Bank of America Home Loans
►William J. McCue, McCue Mortgage Company
►Anand Nallathambi, CoreLogic
►Kurt Pfotenhauer, First American Title Insurance Company
►Julie Piepho, CMB, Cornerstone Home Lending, Inc.
►David H. Stevens, Mortgage Bankers Association (ex-officio member)
►Brian F. Stoffers, CMB CBRE Capital Markets
►Robert M. Stout, CRI, Q10 Capital, LLC
►William M. Walker, Walker & Dunlop, LLC
►Kevin Watters, JPMorgan Chase