GeoData Plus Announces the Release of Brookhaven Property Data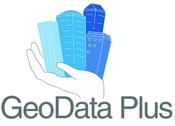 GeoData Plus, an online property research database, has released an upgraded property report for Suffolk County, N.Y. that includes details for properties in the town of Brookhaven that have previously been unavailable online. Customers will now be able to see information such as building square footage, year built, rooms and baths, heating system, height, style, outdoor improvements and more for Brookhaven properties, all of which previously had to be obtained by making a visit to the Brookhaven Town Hall. 
"For anyone who has ever needed property data such as square footage or room count in the town of Brookhaven, you know how difficult it is," said GeoData Operations Manager Robert Whiddon. "While the staff at the Brookhaven Assessor's office is extremely helpful, going there or contacting them to look up property data is very time consuming."
"GeoData did a great job on Brookhaven," said Anthony Vosilla, a New York area appraiser. "Not only does it include the assessors' info that I would have to call for such as year built, GLA, and room count, but they have also included the zoning and a copy of the Assessor's sketch."
In addition to the data on Brookhaven, GeoData's upgraded Suffolk County Property Report also includes property photos, tax maps, sales history, mortgages, and foreclosures. 
GeoData Plus is a data source used by thousands of real estate professionals throughout the state of New York. GeoData's clients are appraisers, real estate agents, investors, mortgage companies and tax reduction professionals. Services include detailed property reports, sales comparables, foreclosures, mortgages, for sale/for rent listings and maps.