ABA Takes New Volley at Farm Credit System
When Congress established the Farm Credit System in 1916 as a government-sponsored enterprise (GSE), it was intended to help small-scale farmers and ranchers that were having difficulty obtaining financing for their rural operations. Nearly a century later, however, things are a little bit different.
The Farm Credit System is unique because it is the only GSE that also serves as a lender. The system is a network of borrower-owned lenders and specialized service organizations that are supposed to serve communities of 2,500 and less. But demographic shifts from rural communities to urban and suburban settings resulted in this GSE aiming its financial activities elsewhere—much to the chagrin of the commercial bankers that the Farm Credit System works directly against.
"The Farm Credit System has gone far outside of agricultural lending," said Ed Elfmann, vice president of congressional relations for the American Bankers Association (ABA). "What put them over the top was the recent $725 million loan to Verizon so the company could do a corporate buyout of Vodafone. In their eyes, Verizon is similar to rural telephone cooperatives."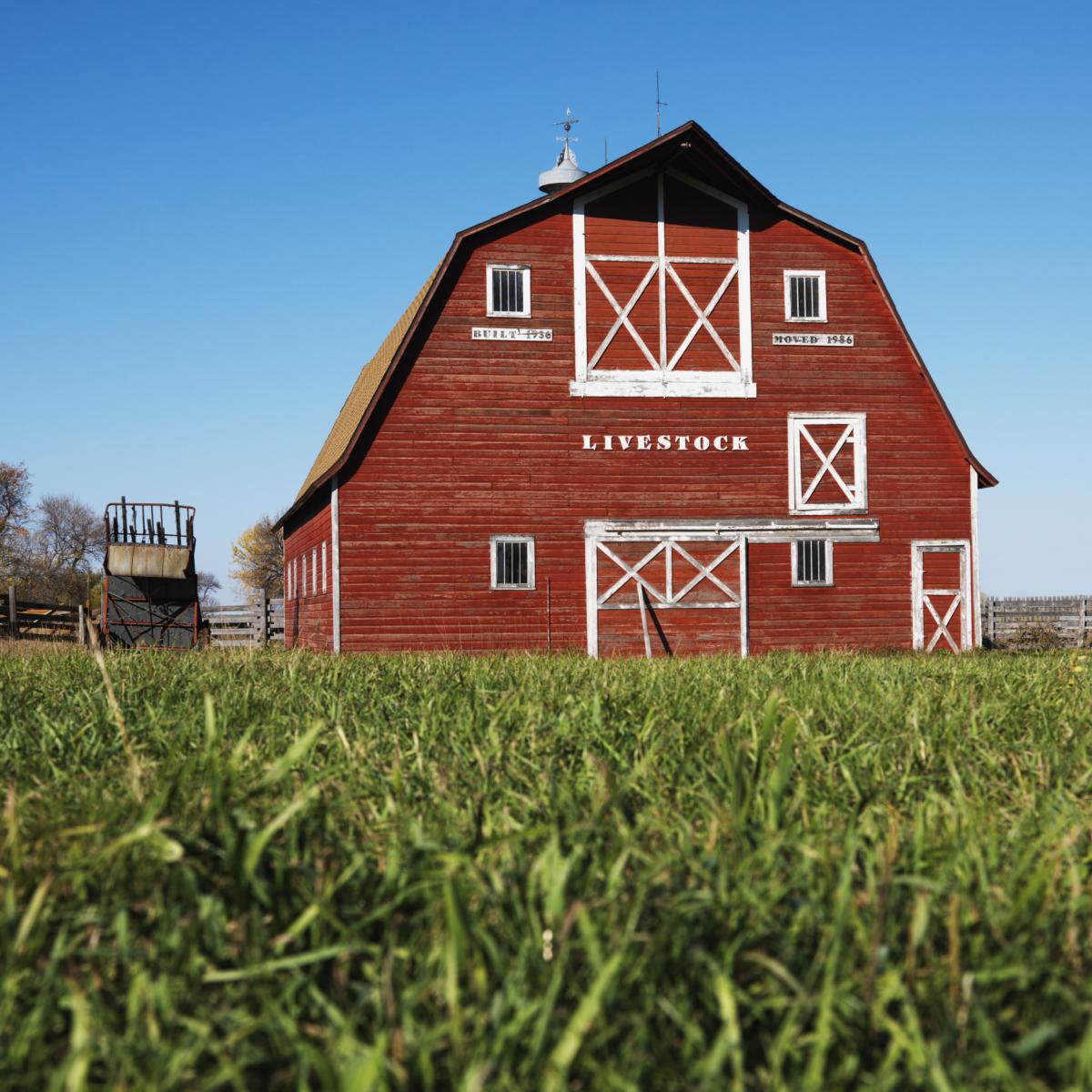 Elfmann noted that the Verizon loan was not an aberration, but part of a trend in which the Farm Credit System began to show increased interested in deep-pocketed individuals and corporations. Most of these transactions attracted little attention, but in the past few years a pair of Farm Credit loans to deep-pocketed individuals—financing for the Kluge Estate Winery and Vineyard near Charlottesville, Va., founded by the ex-wife of the late billionaire media magnate John Kluge, and a 55-acre equestrian facility and guest house in South Dakota reportedly owned by a Hollywood TV producer—generated headlines and headaches for the GSE when both properties wound up in foreclosure auctions.
Last year, CoBank, one of the institutions within the Farm Credit System, provided a $350 million "credit agreement" with Frontier Communications Corporation to partially finance the company's $2 billion acquisition of the Connecticut wireline business owned and operated by AT&T.
"This is corporate lending and is not related to agriculture," stated Elfmann.
For many years, the ABA has seen the Farm Credit System's lending as a form of encroachment, and it has worked to prevent the GSE from using the legislative process for expanding its mandate—most notably in 2007, when it spearheaded the effort the halted the Horizons proposals that would have furthered the GSE's non-farm lending. The trade group recently started a new campaign called Reform Farm Credit that is designed to use social media and grassroots outreach to curtail the GSE's deviation from its mission.
"We are trying to bring equity between ourselves and the Farm Credit System," said Elfmann. "We want to make sure they stay in their sandbox."
Indeed, the playing field between the Farm Credit System's institutions and the banks and thrifts serving rural communities is anything but equal. Elfmann notes that banks and thrifts are subject to the compliance burdens of federal legislation including the Community Reinvestment Act and the Dodd-Frank Act, while the Farm Credit System institutions are not. Nor are the Farm Credit System institutions subject to oversight by the Consumer Financial Protection Bureau—instead, another regulatory agency, the Farm Credit Administration, exists to keep an eye on these lenders.
"A lot of the Farm Credit institutions are not even required to supply Home Mortgage Disclosure Act information," Elfmann said. "But Farm Credit is a bank—it has retail offices and loan officers that drive out to the farmers."
Furthermore, Farm Credit System lenders are not concerned about loan limits.
"Their lenders' limits increased last year from $750 million to $1 billion for an individual," Elfmann observed. "They can do this as long as the property is in a location under 2,500 in population."
Elfmann also expressed concern that the Farm Credit System is using creative language to redefine what constitutes a rural area.
"If you have a small swamp in your backyard, they will call it a hunting ground and you can qualify for a loan from them," he continued. "In Wisconsin, there are billboards telling people they can get financing for new hunting grounds with Farm Credit."
ABA is using Facebook and Twitter to raise awareness of its Reform Farm Credit endeavor, and Elfmann is encouraged that the new 114th Congress will be interested in paying more attention to this issue.
"I was at the swearing in on the Hill and I heard from quite a few people," Elfmann reported, adding that shifting demographics in Congress—there are now only 185 rural-area representatives in the House—may enable a renewed interest in how the Farm Credit System operates. "Agriculture in D.C. is kind of a small community, and it will be interesting to get this outside of that community."
Subscribe to the nmp Daily