San Diego and Orlando Markets Leading Market Rise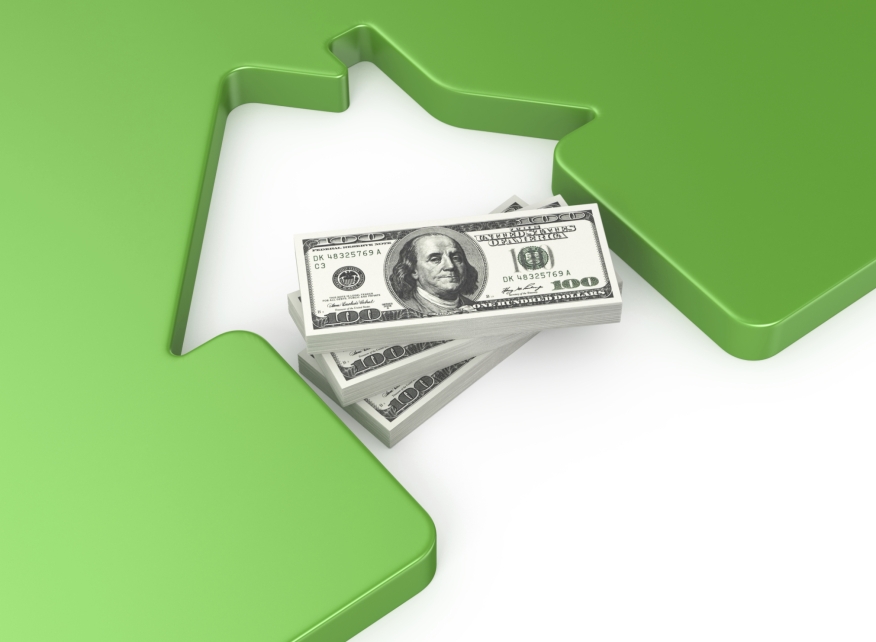 Pro Teck Valuation Services' Home Value Forecast (HVF) monthly ranking of single-family home markets across the U.S. explores how metro areas are progressing as we enter 2015. With December's HVF data, the authors also take a deeper dive at a metro in Florida versus one in California and find that even with economic similarities they are each recovering differently from the housing crisis.
The results of this month's HVF strikingly contrasted the progress made by California markets with the problems some Florida markets still face. Two examples—San Diego and Orlando—illustrate the different paths these markets have taken since they both suffered floods of foreclosures five years ago.
"With populations of 1.3 million and 2.1 million, San Diego and Orlando are mid-sized cities that enjoy large and stable sources of employment," said Tom O'Grady, CEO of Pro Teck Valuation Services. "Prices are appreciating in both markets, though San Diego has surpassed its prior peak while Orlando is only halfway back." 
HVF reported that the two markets differ in a more important way that positions them at opposite ends of the December Home Value Forecast ranking. REO sales flooded the San Diego market, peaking in 2008, but they have declined steadily and almost have returned to pre-crash levels (below five percent).
"REOs as a percentage of sales also peaked in 2009 and declined in Orlando, but never to pre-crash norms of under five percent. The last two years they've actually been on the increase, averaging more than 20 percent," said O'Grady. "In addition, Orlando's speed of recovery has been slowed down because Florida is a judicial state, adding more time to the process."
This month's Home Value Forecast update also includes a listing of the 10 best and 10 worst performing metros as ranked by its market condition ranking model. The rankings are run for the single-family home markets in the top 200 CBSAs on a monthly basis. They highlight the best and worst metros with regard to a number of leading real estate market indicators cited above.
"December's ranking confirmed the domination of Western markets during 2014. Eight of the 10 top markets are west of the Mississippi," O'Grady said. "Rounding out the list are two cities home to large universities, Cambridge, MA and Lafayette, IN. With steady employment and growing demand for more housing for faculty, students and professionals, these markets are seeing values rise."
December's top CBSAs include:
►Seattle-Bellevue-Everett, Wash.
►Cheyenne, Wyo.
►San Antonio-New Braunfels, Texas
►San Francisco-Redwood City-South San Francisco, Calif.
►Lafayette-West Lafayette, Ind.
►Cambridge-Newton-Framingham, Mass.
►Denver-Aurora-Lakewood, Colo.
►Oakland-Haywood-Berkeley, Calif.
►San Diego-Carlsbad, Calif.
►San Jose-Sunnyvale-Santa Clara, Calif.
"Unfortunately, many of the bottom ten markets are still struggling with the aftermath of the housing crisis and they trail the nation in the pace of their recovery," said O'Grady. "These include: Akron in Ohio, and Daytona Beach, Lakeland, Orlando, Palm Bay and Tampa in Florida. Both Florida and Ohio are judicial states."
The bottom CBSAs for December were:   
►Akron, Ohio
►Deltona-Daytona Beach-Ormond Beach, Fla.
►Hagerstown-Martinsburg, Md./W. Va.
►Jacksonville, N.C.
►Lakeland-Winter Haven, Fla.
►Orlando-Kissimmee-Sanford, Fla.
►Palm Bay-Melbourne-Titusville, Fla.
►Tallahassee, Fla.
►Tampa-St. Petersburg-Clearwater, Fla.
►Youngstown-Warren-Boardman, Ohio-Pa.