California Reigns With Quickest Home Sales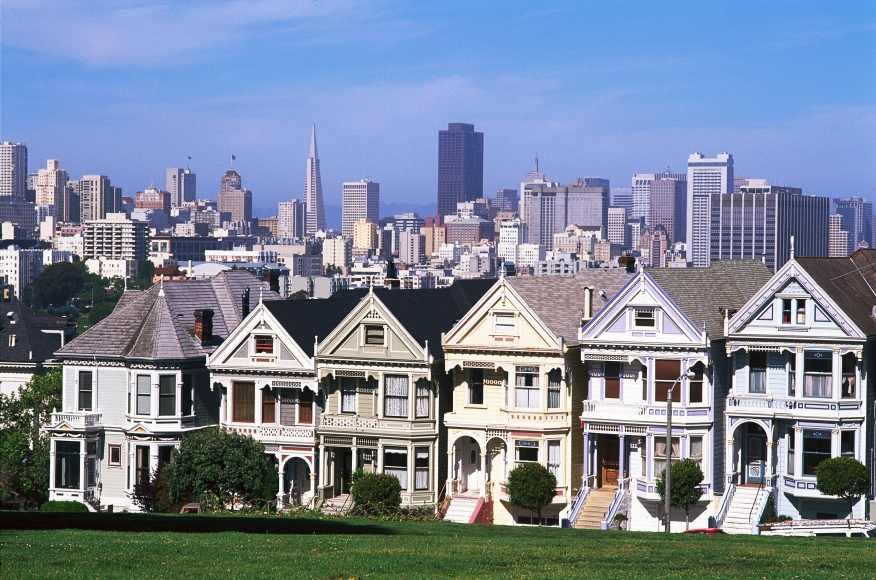 Forget about the drought, the high taxes, the occasional earthquakes and all of the other distinctive annoyances that define California—according to new data from Trulia, the state leads the nation when it comes to the fastest times for selling a house.
Trulia measured sales times by the percent of homes in April that were still up for sale after two months on the market. Three Bay Area markets capped Trulia's top 10 list for fastest home sales: San Francisco (with 26 percent and a median asking home price of $1.09 million), San Jose (with 30 percent and median asking home price of $800,000) and Oakland (with 30 percent and a median asking home price of $598,000).
"If you're a home seller, California may indeed be the Golden State," said Ralph McLaughlin, housing economist at Trulia. "Eight of the 10 fastest-moving housing markets are there, and homes are selling much faster than in the Northeast, South, and Midwest. In fact, fewer than 30 percent of homes for sale in the three San Francisco Bay Area metros remained on the market after two months."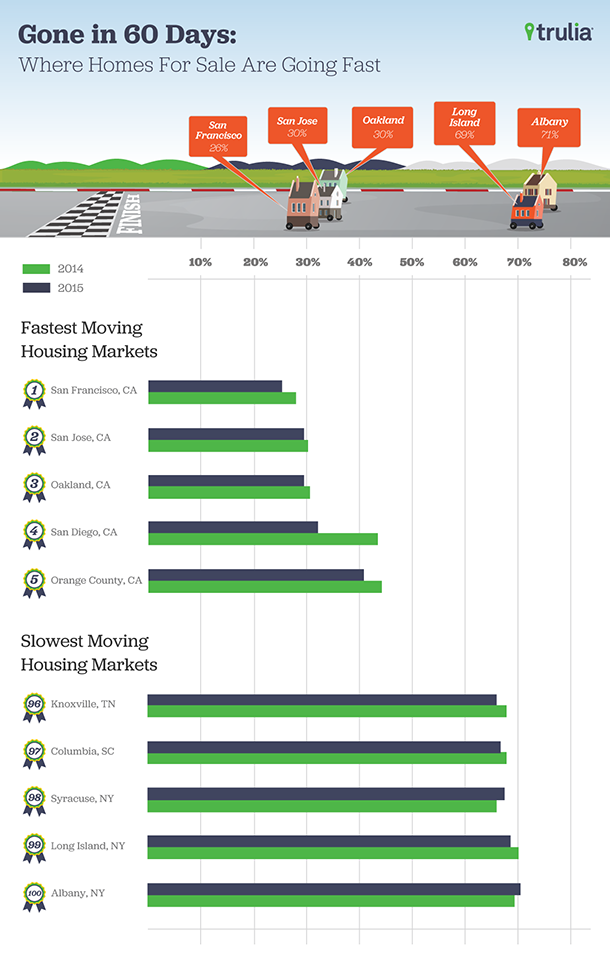 McLaughlin noted that the only two non-California markets in the top 10 were Seattle and Salt Lake City. At the far end of this spectrum was the East Coast, where McLaughlin observed a more protracted experience in home selling.
"By contrast, about 70 percent of homes in Long Island and Albany, N.Y., were still on the market," he said.
So what is the secret to California's rapid housing sales? McLaughlin pointed out that the reigning markets in this measurement tend to boast higher prices and limited inventory—which is great news for those that can afford these properties, but a problem for those seeking to buy their first home.
"The combination of an expensive market and fast-selling homes at the low tier is yet another hurdle for first-timers, who are already getting slammed by declining affordability and slow wage growth," McLaughlin bemoaned. "Now, even the homes they might be able to afford seem to be disappearing in the blink of an eye."