Mortgage Applications on New Homes Up Slightly In April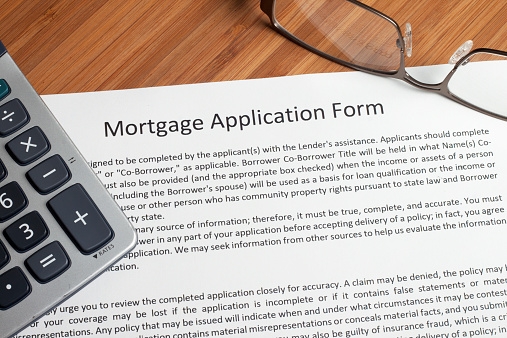 Mortgage applications on new home purchases increased slightly last month, according to the latest Builder Application Survey (BAS) data released by the Mortgage Bankers Association (MBA), while the average loan size for new homes reached a record high.
During April, mortgage applications for new home purchases increased by 0.3 percent relative to the previous month. Conventional loans composed 67 percent of loan applications, followed by FHA loans at 18.8 percent, VA loans at 12.8 percent and RHS/USDA loans at 1.4 percent.
A new record was set on the average loan size of new homes: $315,670 in April, up from $314,394 in March. This is the highest level recorded since the survey began. However, the MBA estimated that new single-family home sales were at a seasonally adjusted annual rate of 487,000 units in April, down from 4.5 percent from 510,000 units one month earlier.
"Applications were essentially flat in April, but March and April builder applications were at their highest levels since we began tracking them in August 2012," said Mike Fratantoni, MBA's chief economist. "On a year over year basis, applications to builders for new home mortgages were up 16 percent. Although our survey indicates there was likely a slight decrease in new homes sales in April, we had seen increased activity earlier in the year, so borrowers who were able to enter the market got a head start on the traditional spring buying season."