NMP's Mortgage Professional of the Month: Rey Maninang, SVP & National Sales Director for Wholesale Lending, Carrington Mortgage Services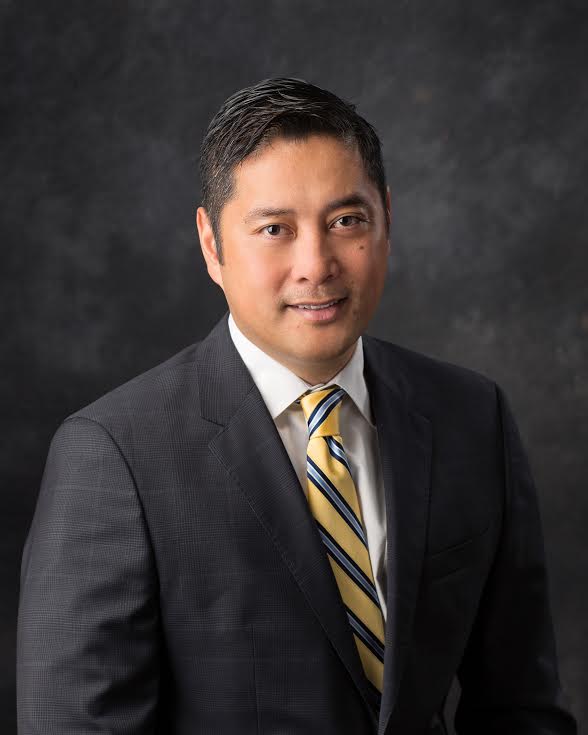 In August 2013, Santa Ana, Calif.-based Carrington Mortgage Services announced that Rey Maninang would become its senior vice president and national sales director for wholesale lending. The company's leadership noted Maninang's 20-plus years of experience in lending, along with his "knowledge, passion and enthusiasm" for the industry.
National Mortgage Professional Magazine sought out Maninang to learn about the secrets of his career success and to gain insight from his perspective on the state of wholesale and the wider industry.
How did you first get involved in mortgage banking? And how did you first become associated with Carrington?
Rey Maninang: I began my lending career with a consumer finance company in the late 1980s. I underwrote, funded and serviced the very loans I originated. I then had a great opportunity to enter the mortgage banking industry with a company called Fremont Investment & Loan. Although some may argue that lending is lending, I quickly learned the vast differences between consumer finance and mortgage banking, as I was charged with overseeing both operations and sales in the Western U.S.
I joined Carrington Mortgage Services in the summer of 2013. What intrigued me about the firm is that they had more than 15 companies that all focused on a single-family residential asset. They serviced their own loans, they were a real estate agent, they owned a title and escrow company, had a property preservation and management division, and, of course, had a mortgage lending side which they recently started. Many of my former colleagues, whom I respected, already worked at the firm. So when the opportunity was presented to grow their Wholesale Division into a strong national competitor, I felt confident that I had the support from those familiar to me.
How does Carrington set itself apart from its competition?
Maninang: What differentiates Carrington from others is our focus on assisting the underserved market. We made a formal announcement in March 2013 that we would focus on originating FHA, VA and USDA loans, and reduce our FICO requirements down to 550. Critics were very skeptical, as both conventional and jumbo offerings were eliminated. But, we knew that if we specialized in a segment of the market that was underserved and did it better than others, it would be a "win-win-win" for borrowers, our broker community and us. We also knew there was pent-up demand for government loans down to 550 FICOs and, sure enough, our business has significantly grown due to this strategic shift.
We also took steps to better educate consumers about the mortgage transaction they are entering into. So we developed a tool called, MyLoanDetailTM. In a nutshell, this program is administered to every borrower and it walks them through the specific details of their loan. Our goal is to bring clarity and transparency to their transaction, so they enter into it fully informed.
How would you categorize the state of wholesale lending today? And where does Carrington fit in within the wholesale sector?
Maninang: Today's wholesale environment continues to improve with each year since the 2007 crisis. Brokers are recovering from the downturn and they seem to be getting stronger—partly because those who survived and remained in the industry are the most proficient and competent professionals the industry has ever seen. Also, banks continue to mitigate what they perceive as reputational risk by adding excessive overlays and conditions that, at the end of the day, prevent loan eligibility to many well-deserving borrowers.
Thus, consumers are realizing that the broker outlet provides more options, less barriers and transactions with a highly-skilled originator. This, in turn, fairs well for the future of wholesale. Our strategy of focusing on the underserved market fits perfectly with what our brokers need to remain as the first option within their communities.
How has Carrington adapted to the numerous regulatory changes that have been put in place during the past several years?
Maninang: As a company that emphasizes compliance, we devote significant resources to balancing regulatory requirements with our quest to serve the underserved market. Our mantra is: "Carrington will always do the right thing, even when no one is looking." We continue to monitor and implement changing requirements to maintain  strict compliance, but we do so without imposing unnecessary restrictions that  prohibit hard-working Americans from participating in the market.
In your career, what do you see as your greatest challenges? And on the flip side, what have been your proudest achievements?
Maninang: My greatest challenge is leading my management team through ever-shifting cultural and generational changes. Leading in today's environment is much different from over 20 years ago when I started in the business. During our parents' era, most people only worked for one company and the sentiment was that you took care of the company and the company will take care of you. Many couldn't even fathom defecting to a competitor.
Today's workforce is more transient. They have seen 100-year-old-plus American institutions either go out of business—like Woolworth, Lehman Brothers and Pan Am—or reduce their workforce at the first sign of trouble. What's important to them is not how iconic your logo or brand is, but how they are treated and the trust they have in the senior leadership.
My proudest achievements are and will always be contributing to a work environment that fosters trust, collaboration and positivity.
Speaking of the work environment, what do you look for when hiring members of your team?
Maninang: Experience and educational pedigree is something that most look for. I hold some value to these and it may get you in the door, but what's more important to me is trying to identify those with a strong work ethic and sincere care. The staff should not just care for the firm, but care for their colleagues who will be side-by-side with them for, hopefully, a long time. It's sometimes challenging to convey this during a one-hour interview, but if they are successful, they certainly garner my attention.
In your opinion, what can be done to bring more young people into mortgage banking careers?
Maninang: I think there are three things we can do as an industry. First, do a better job of branding ourselves. Our real estate partners advertise on TV, radio and print and the National Association of Realtors (NAR) continues to have a strong appeal with up and coming professionals. We need to collaborate as an industry and promote this career choice that has been so good to many of us.
Second, we should have college degree options for mortgage banking. Again, referring to the real estate industry, you can obtain an undergrad or grad school degree in real estate, yet our industry—which deals with trillions of dollars each year—doesn't have this vocation as a degree option. 
Lastly, companies should develop an in-house training program geared towards training individuals who want to enter, but don't have the experience. Yes, it's an expense that may or may not reap a consistent benefit. But in my opinion, the cost of taking no action is a greater risk.
Outside of your work, how do you spend your leisure time?
Maninang: I tend to migrate towards social activities. I'm fortunate to have family and friends who share the same values, so you will often find me on excursions with friends, family gatherings or sporting events with the ones I care about most.
---
---
Phil Hall is managing editor of National Mortgage Professional Magazine. He may be reached by e-mail at [email protected].
---
---
This article originally appeared in the May 2015 print edition of National Mortgage Professional Magazine.