TransUnion: 700,000 Boomerang Buyers to Return in 2015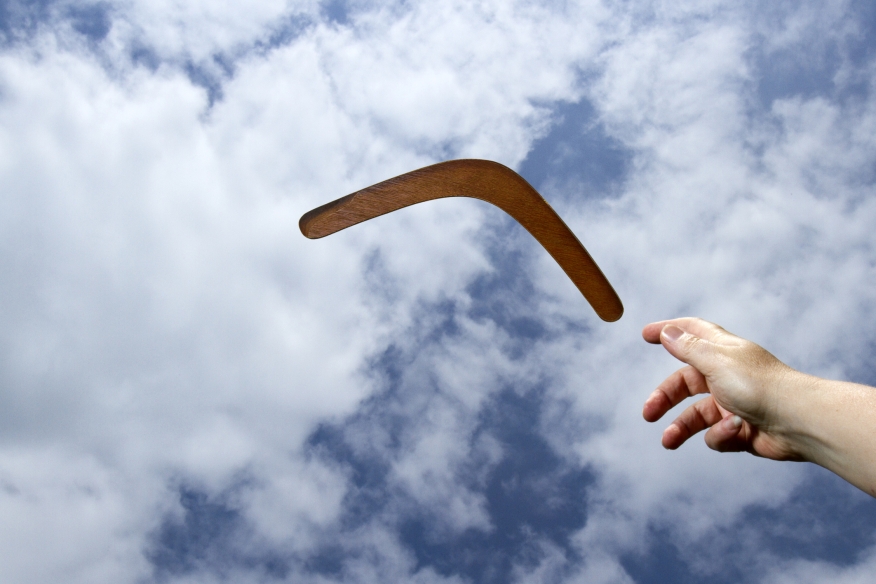 More than 1.5 million homebuyers negatively impacted by the financial crisis could potentially re-enter the mortgage market in the next three years, according to a new study from TransUnion. This population of consumers negatively impacted by the financial crisis—commonly known as boomerang buyers—was defined by TransUnion as being 60-plus days delinquent on a mortgage loan, having lost a mortgage through foreclosure, short sale or other non-satisfactory closure, or having a mortgage loan modification. TransUnion's study found that approximately 700,000 boomerang buyers may be able to re-enter the housing market in 2015. Over the next five years, TransUnion anticipates 2.2 million boomerang buyers could re-enter the market.
The study analyzed the overall U.S. credit-active population at the end of 2006 (the end of the mortgage Bubble), the end of 2009 (the end of the Burst) and in 2014 to determine consumers' ability to re-enter the mortgage market.
"Based on our study findings, the Burst had a significant and dramatic impact on many consumers' ability to re-enter the mortgage market after suffering through the downturn," said Joe Mellman, vice president and head of TransUnion's mortgage group. "It's been over seven years since the beginning of the mortgage crisis; this is significant because many derogatory items, such as foreclosures and short sales can prevent consumers from qualifying for a new mortgage for a period of time. The timing of that challenge can vary: for example, four years must pass after a short sale and seven years must pass after a foreclosure. As consumers responsibly manage their credit and pass these milestones, we anticipate a tide of newly mortgage-eligible consumers entering the market."
TransUnion analyzed, on a depersonalized basis, every consumer it could longitudinally track between 2006 and 2014, which came to 180 million consumers. During the mortgage Bubble in 2006, 43 percent of that population, or 78 million consumers, had a mortgage. Approximately eight percent of these consumers had a negative impact on their mortgage—60-plus days delinquent, foreclosure, etc.—between the Bubble and Burst.
TransUnion analyzed this impacted population of seven million consumers to determine how many consumers had recovered to meet agency credit underwriting guidelines by the close of 2014. The study found that only 18 percent of consumers impacted had recovered by December 2014. However, the study found that 2.2 million of the remaining 5.7 million unrecovered consumers could meet agency underwriting guidelines over the next five years.
According to TransUnion's study, 42 percent of the recovered consumers currently have a mortgage, while 58 percent of the recovered consumers have not yet re-entered the mortgage market.
"As boomerang buyers who experienced foreclosures or other negative impacts become eligible to re-enter the mortgage market, they may not immediately do so if they are not aware they are eligible again, or feel daunted by their prior experience," Mellman said. "Lenders can help consumers ease this transition with credit education programs addressing consumer eligibility, and help them better understand their borrowing options."
The study also looked at how big of an impact the mortgage crisis had on consumer credit scores. Between the Bubble and the Burst, 39 million consumers dropped at least one credit score tier. As of 2014, 16 million of these consumers had recovered sufficiently to reach at least the risk tier they were in before the Burst.
Despite the significant impact on consumer credit scores, a marked improvement in scores has also been observed for certain credit score risk tiers. The study found that seven million more consumers have moved into prime or better risk categories (VantageScore 3.0 credit score of 661 and above) between the Burst in 2009 and the close of 2014. Additionally, eight million consumers left the subprime risk tier (VantageScore 3.0 credit score of 600 or below) to enter higher risk tiers during the same timeframe.
"An important question lenders face is when to re-engage with consumers who have been challenged managing credit in the past. Despite the negative impact of the mortgage crisis on many consumers, we're seeing promising recovery as consumers shift to lower risk tiers," said Ezra Becker, vice president of research and consulting in TransUnion's financial services business unit. "The pronounced decline in the number of subprime consumers indicates that time has diminished the impact of Burst-era derogatory items on consumer credit. While some lenders may be hesitant to offer loans to these impacted consumers, our data show these consumers are becoming better credit risks. Our study puts a framework around the re-engagement question relative to the mortgage crisis, and that's good news for both lenders and consumers alike."