Mortgage Rates Down, Credit Availability Up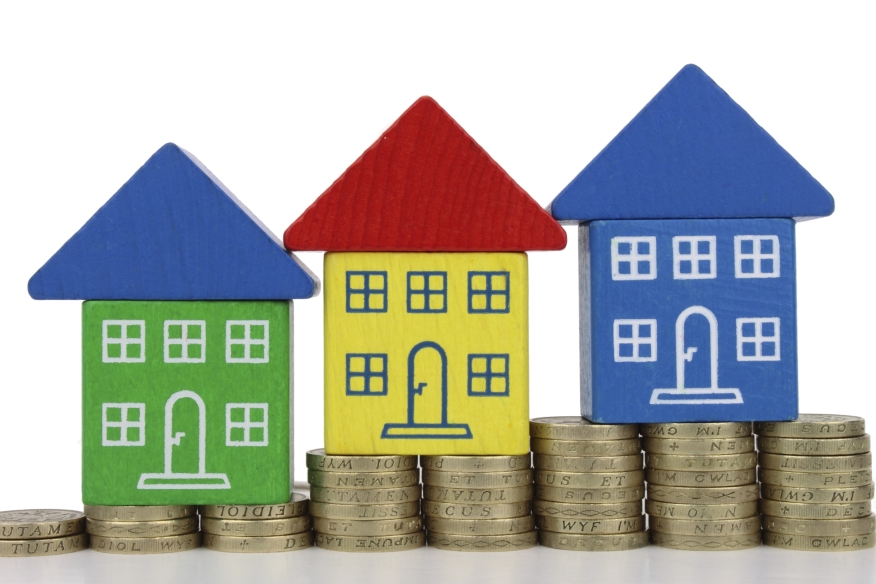 Average fixed-rate mortgages (FRMs) dropped for the third consecutive week, while mortgage credit availability increased last month, according to a pair of new data reports.
Freddie Mac's Primary Mortgage Market Survey (PMMS) for the week ending Aug. 6 found the 30-year FRM averaged 3.91 percent, down from last week's average of 3.98 percent and the 4.14 percent average from a year ago. The 15-year FRM this week averaged 3.13 percent, down from last week when it averaged 3.17 percent and from last year when it averaged 3.27 percent.
"All eyes are on the upcoming July employment report, as the Fed has made it clear developments in the labor market will affect the timing of any potential rate hike," said Sean Becketti, chief economist of Freddie Mac. "But early signals indicate Friday's employment report will not look so good. The employment cost index rose 0.2 percent in the second quarter, the lowest quarterly increase in its 33-year history and ADP's Private Employment Report missed expectations for private jobs in July. Uncertainty about the economy helped drive down Treasury yields early in the week, and thus mortgage rates fell 7 basis points to 3.91 percent, the lowest level since June 4th."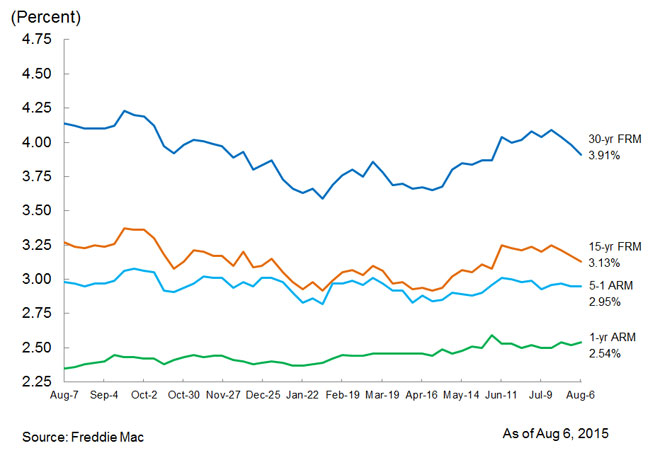 The five-year Treasury-indexed hybrid adjustable-rate mortgage (ARM) averaged 2.95 percent this week, unchanged from last week; a year ago, the five-year ARM averaged 3.27 percent. And in the sole example of upward mobility, the one-year Treasury-indexed ARM averaged 2.54 percent this week, up from last week when it averaged 2.52 percent. At this time last year, however, the one-year ARM averaged 2.98 percent.
Separately, the latest Mortgage Credit Availability Index (MCAI) from the Mortgage Bankers Association (MBA) increased 2.9 percent to 125.5 in July. Of the four component indices, the Conventional MCAI saw the greatest activity with a 5.2 percent increase over the previous month, followed by the Jumbo MCAI (up 4.7 percent), the Government MCAI (up 0.9 percent), and the Conforming MCAI (up 0.4 percent).
"Credit availability increased in July, mainly driven by higher-balance loan programs," said Mike Fratantoni, chief economist at the MBA. "Many investors are fine tuning their cash-out refinance requirements to meet increasing borrower demand for home equity financing. Some investors increased the availability of low down payment loans."
The MCAI analyzes data from Ellie Mae's AllRegs Market Clarity business information tool to achieve its results.